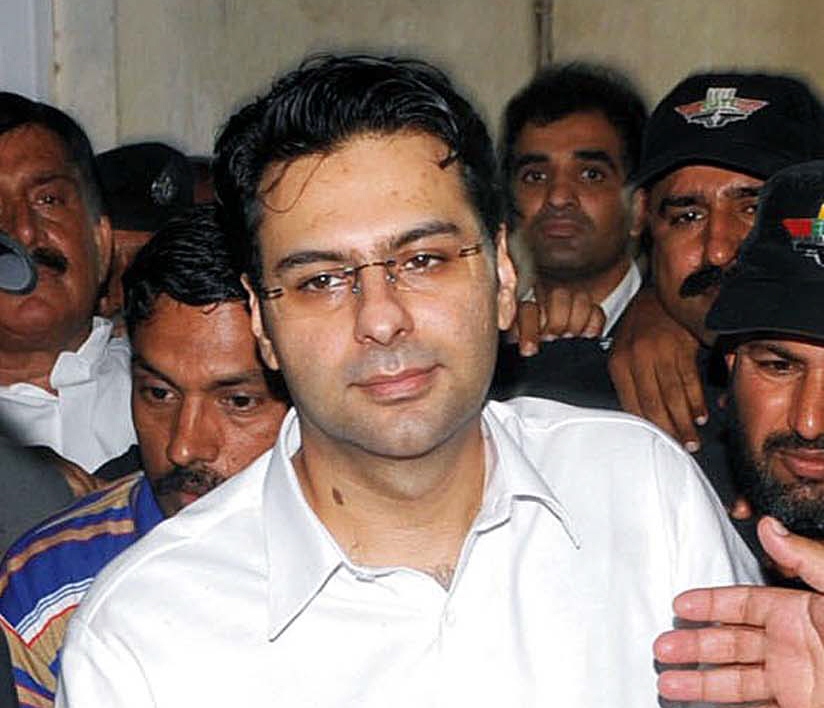 ---
LAHORE:
Pakistan Muslim League-Quaid (PML-Q) leader and former federal minister Chaudhry Moonis Elahi on Friday brushed off rumours of joining PTI, saying a letter claiming his PTI's candidature from NA-80 Mandi Bahauddin in the upcoming general elections was fake.
"Imran Khan is my prime minister and working with Asad Umar is amazing," Moonis said in a tweet and added that the circular was fake.
The PML-Q leader's refutation came after a notification purportedly issued by PTI General Secretary Asad Umar, nominating Moonis as a PTI candidate from the constituency, made rounds on social media.
The letter stirred speculations whether the young scion of the renowned Chaudhry household was deserting the party.
However, sources in the know of the development told The Express Tribune that Moonis had indeed asked Asad Umar for candidature from the Mandi Bahauddin constituency in order to bridge the widening schism within his family.
To remedy the festering differences between the two camps of the party, Moonis had suggested that if PTI allowed him to contest the National Assembly polls from NA-80, the PML-Q would be able to hand over the candidature of Gujarat's seat to Salik Hussain – who is a federal minister in PM Shehbaz Sharif cabinet – and thereby bringing the family together.
However, due to resistance from the local leadership, the 'recipe' was not greenlighted by the PTI leadership.
Also read: Moonis gets pre-arrest bail
It is pertinent to note that Chief Minister Pervaiz Elahi, former minister Wajahat and their sons Moonis and Hussain, respectively, had preferred to maintain their alliance with the PTI in the wake of Imran Khan's ouster through a no-confidence vote. Meanwhile, PML-Q president Chaudhry Shujaat and his sons, MNA Salik Hussain and Shafay Hussain, entered the ruling coalition camp along with two other party MNAs.
The Elahi camp is said to be led by its 'de facto' leader Moonis — who was a part of the Imran Khan cabinet. The Shujaat group, headed by Salik and Shafay Hussain, have repeatedly signalled their intent to not budge on their decision to support the PML-N-led ruling coalition.
It is also noteworthy that the Chaudhrys of Gujrat have a historic rivalry with the PML-N in Gujrat and Mandi Bahauddin constituencies.
COMMENTS
Comments are moderated and generally will be posted if they are on-topic and not abusive.
For more information, please see our Comments FAQ