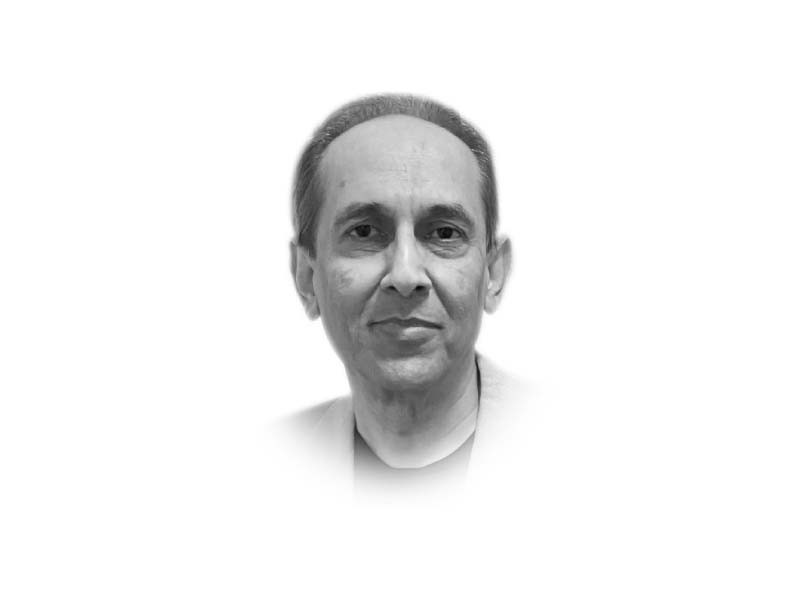 ---
Human beings are the most intelligent creatures on the face of this planet. As such, they have concocted remarkably ingenious ways to kill each other. From MQ-1 Predator to MQ-9 Reaper, embellished with GPS and laser-guided missiles, hunter-killer drones are hailed as a crowning achievement of the military-industrial complex.
These combat drones, known as Unmanned Combat Aerial Vehicles (UCAV), are operated by pilots who safely and comfortably lounge in a virtual cockpit while enjoying a slice of black forest cake with a hot cup of cappuccino. This look-alike cockpit, accessorised with computers and screens, could be housed inside a building at the Creech Airforce Base near Las Vegas, Nevada, as far as 8,000 miles away from a high-value target hiding in a sanctuary somewhere along the Pak-Afghan border. It's almost as if these pilots are playing a video game. In their young hands, for better or worse, are the lives of militants and terrorists as well as innocent bystanders.
On 31st July, 2022, Ayman al-Zawahiri, 71, was killed by two hellfire missiles fired from a Reaper drone at 6:18 local time on a Sunday morning. There were no civilian casualties. The precision missile that killed the al-Qaeda leader was most likely the R9X type, also known as a Flying Ginsu. About 5-foot long and 7 inches in diameter, the flying Ginsu, instead of carrying an explosive payload, is equipped with a halo of six rotating blades that suddenly emerge around the neck of the missile as it approaches its target. The radar and laser guided missile rips through the air at a whopping 650 km/h or more.
After years of painstaking efforts by US intelligence agents, gathering information from multiple, independent sources including signals intelligence (SIGINT) and human intel on ground (HUMINT), the leader of al-Qaeda was identified to be staying at a safe house in an upscale Sherpur neighborhood of Kabul. The house, purportedly owned by a top aide to Afghanistan's Interior Minister, Sirajuddin Haqqani, was located not too far from the now nonoperational British Embassy. Zawahiri's daily movements had been confirmed. It was established that he was especially fond of stepping out on the balcony after offering morning prayers to read or watch the sun rise over the skyline of Kabul, reported The Guardian.
Unleashed in the 1970s and 80s, combat drones have been used quite frequently for clandestine operations across the globe. Tragically, drone strikes have resulted in the deaths of thousands of innocent civilians in Afghanistan, Iraq, Pakistan, Yemen, Somalia, Libya and Syria. About a year ago, a US drone strike in Kabul killed 10 members of a family including 7 children. Among them were Farzad (age 9), Faisal (10), Binyamen (3), Armin (4), Sumaya (2) and Malika (2). The surviving family members at the funeral chanted: "Death to America!"
According to the Bureau of Investigative Journalism, 168 children were killed in seven years of CIA drone strikes in the tribal areas of Pakistan alone. From 2001-2011, the US military used Shamsi Airfield, a small air strip 200 miles northwest of Quetta, to house Predator drones for launching operations against militant targets in northwest Pakistan. President Parvez Musharraf admitted to giving the green light to CIA to launch drone strikes inside Pakistan, reported The Guardian. Allegedly, Shahbaz Air Base at Jacobabad was also used by the American forces after 9/11 for drone strikes on targets in Afghanistan.
Will Zawahiri's assassination embolden the US to conduct more drone strikes in the region and beyond? Does improvement in technology if successful at limiting collateral damage, justify drone warfare?
Those who advocate drone strikes argue that they can be used to target terrorist organisations, they prevent "boots on the ground" combat, and they kill fewer people. The opponents argue that drone strikes spread terror among vulnerable communities, they create more terrorists than they aim to destroy, and they desensitise drone pilots and emotionally disconnect military personnel from the horrors of war.
Published in The Express Tribune, August 20th, 2022.
Like Opinion & Editorial on Facebook, follow @ETOpEd on Twitter to receive all updates on all our daily pieces.
COMMENTS
Comments are moderated and generally will be posted if they are on-topic and not abusive.
For more information, please see our Comments FAQ