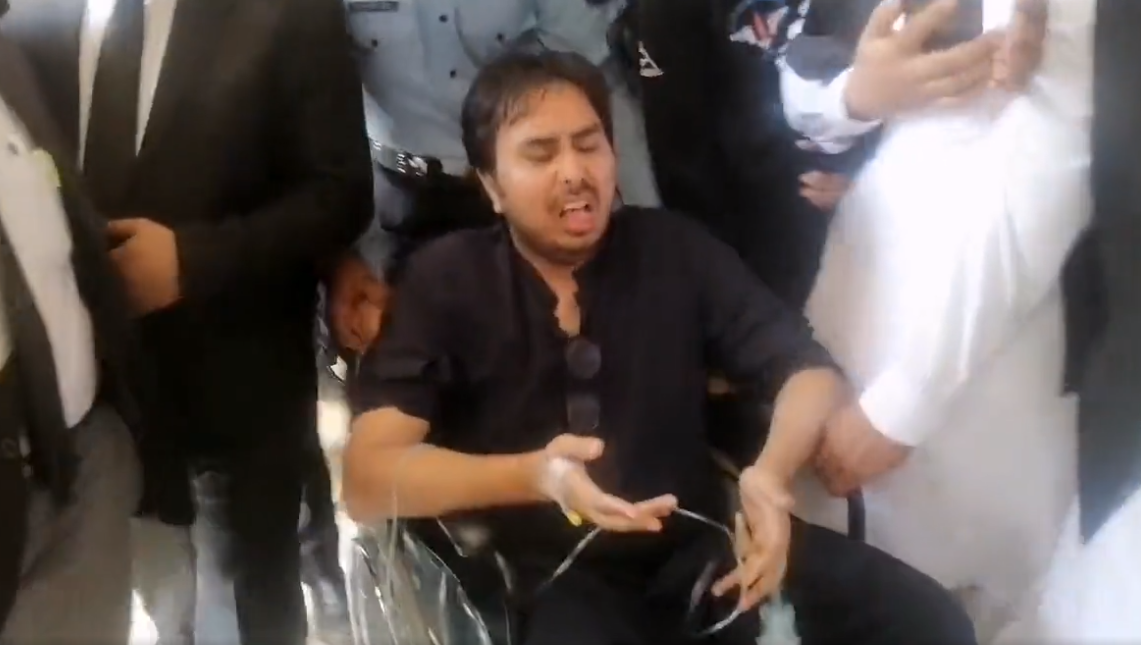 ---
ISLAMABAD:
The Islamabad High Court (IHC) reserved its decision on the maintainability of a petition filed for the formation of a medical board consisting of impartial doctors against the torture of Gill and for his medical examination.
Justice Miangul Hassan Aurangzeb heard the plea filed by PTI leader Asad Umar through his counsel Babar Awan.
The court said, "If there is a medical report, doesn't it mean that there is a medical board?"
In another application, Justice Aurangzeb said, the acting IHC chief justice had notified the IG and he also appeared, "now you are talking about forming a medical board in another application".
Babar Awan Advocate said, "We want a medical board consisting of impartial doctors."
Read Gill should be tried in military court: PM's focal person
Reading the decision of the high court in Gill's case, Awan said, "The doctors currently in the medical board are not experts in some of the diseases Gill suffers from. A private medical board should be formed with doctors from all four provinces."
The court said, "Wouldn't it be better, if we leave this matter to the interior secretary?"
Awan said that they wanted a medical board consisting of neutral private doctors and "not government doctors".
The court said, "Nowadays, many things are shown on TV but no one is paying attention."
Also Read Minister, PTI leaders trade insults on Gill's remand
Awan prayed the court to take steps to ensure the protection of Gill's life and fundamental rights.
"Even if there is a case of treason, torture or beating on specific parts of the body is not allowed. Constitutionally and fundamentally, whatever the case may be, you cannot touch anyone."
After hearing the arguments, the IHC reserved its decision.

COMMENTS
Comments are moderated and generally will be posted if they are on-topic and not abusive.
For more information, please see our Comments FAQ