 ---
Dr Mehrub Moiz Awan is a researcher, policy specialist, and comedian. A prominent face of the Khwajasira community, she has been at the forefront of many conversations around the rights and space of the community in Pakistan. Recently, Mehrub was removed from the panel of speakers at the TEDx conference that is scheduled to take place at the International School Lahore on August 20.
TEDx conferences have been a popular highlight for professionals and inspiring individuals to speak in front of a large audience and share their journey. According to a series of tweets by Mehrub, the private institution has attributed her removal to the disapproval some parents showed at having a transgender speaker.
Shedding light on the situation, Mehrub said, "In a meeting to review my draft speech, which according to the ISL admin is absolutely up to the mark of all TEDx regulations, I was informed that I am being removed from the speaker's panel because some parents have stated that they can't allow transgender people to speak to their kids. No objections to the talk, no additional censorship, just flat-out refusal…"
In further tweets, Mehrub challenged the legality of this blatant censorship, urging the remaining panel of speakers to stand in solidarity and decline the offer to speak at the conference. "Transwomen in Pakistan have stood for all the causes that are being represented by them. My talk wasn't about me – it was about the racist colonial legacy of transphobia in Pakistan," she added.
Mehrub being barred from speaking at TEDxISL has sparked outrage on social media, with many calling into question the reason driving the decision forward.
Others questioned the legitimacy of TEDx as an international organization, and the procedures they have in place for the events organized under their name in Pakistan.
Actor Ushna Shah also spoke out about the incident on Instagram, calling the removal "absolutely pathetic."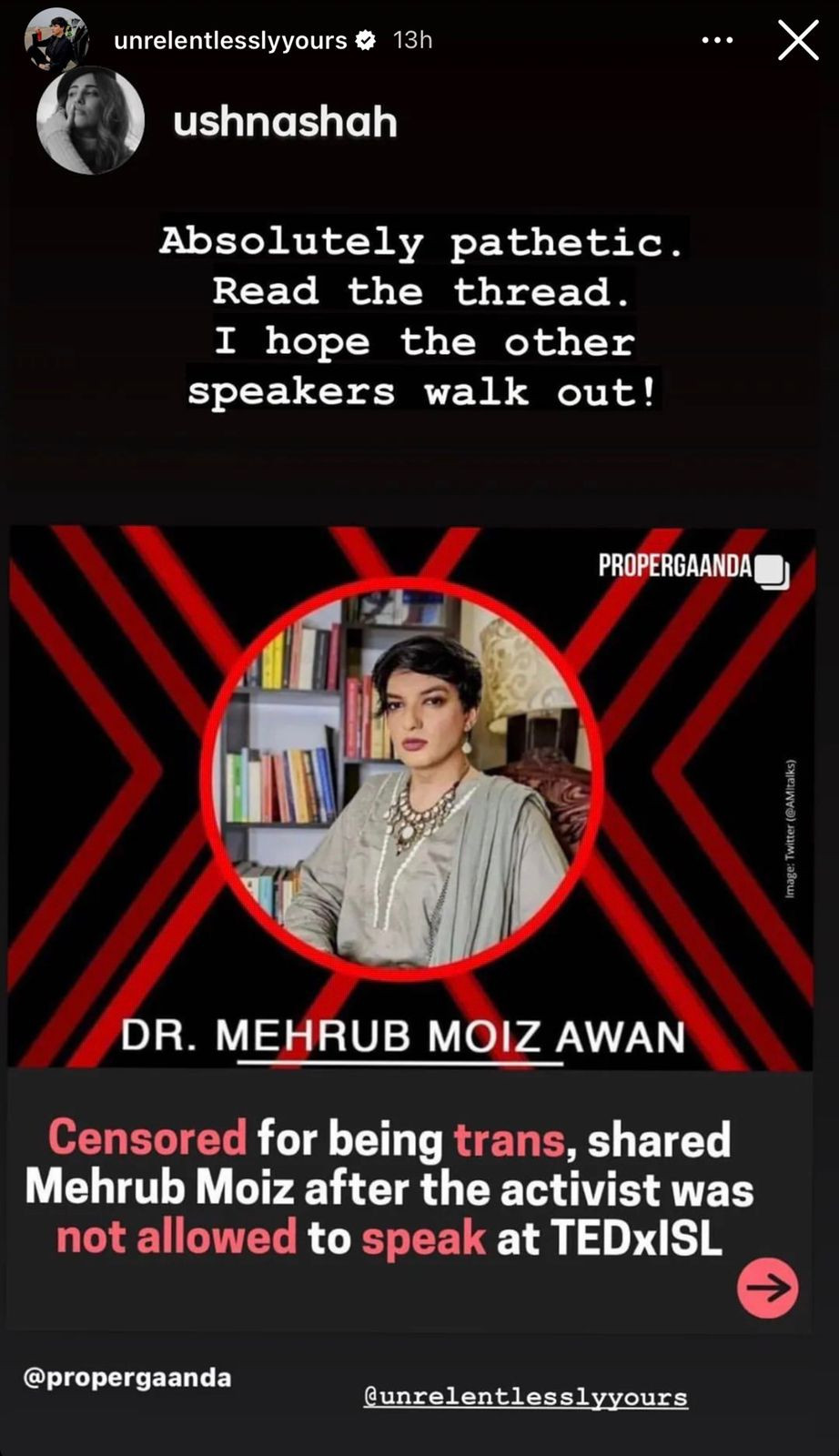 As all conversations fare on social media, this incident was not free of its unpopular takes. One such take was by known fashion designer Maria Butt, who previously found herself at the forefront of news after participating in the spread of coronavirus by exposing their Covid-19 positive cook to the general public.
The designer immediately went to her Instagram to show her approval of ISL's decision, posting a series of stories. Maria, whose daughter is a student at ISL, claimed that parents have a right to decide the right role models for their children.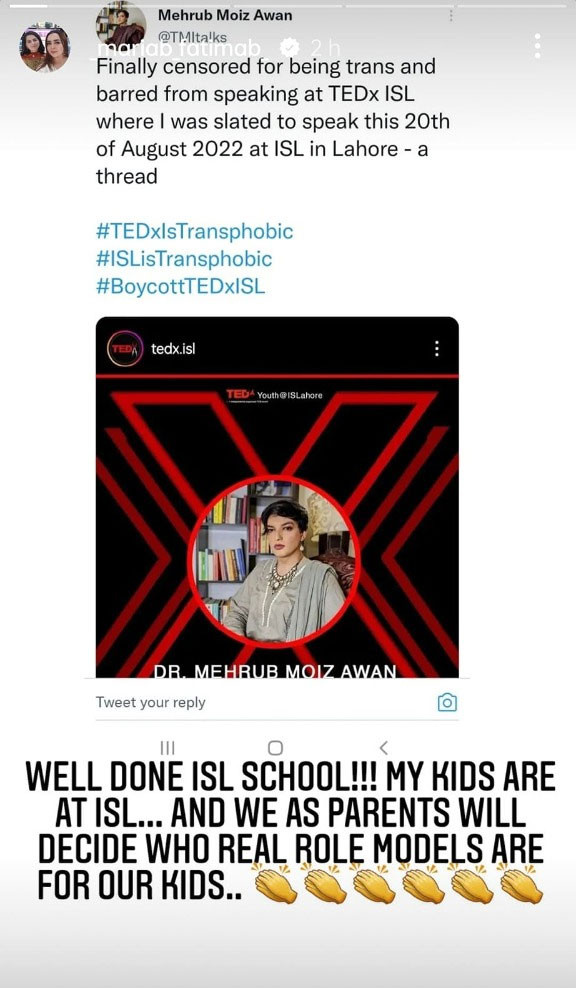 She went on to contest Mehrub's identity as a Khwajasira, calling Mehrub "a man transitioning into a woman in Pakistan" and that children should "need to know the difference between genderless and the trans community." Maria claims Mehrub is "unaware of Pakistani people's misconceptions about the transgender community" and has therefore blurred the definitions of what it means to be transgender, a hermaphrodite, and a part of the Khwajasira community.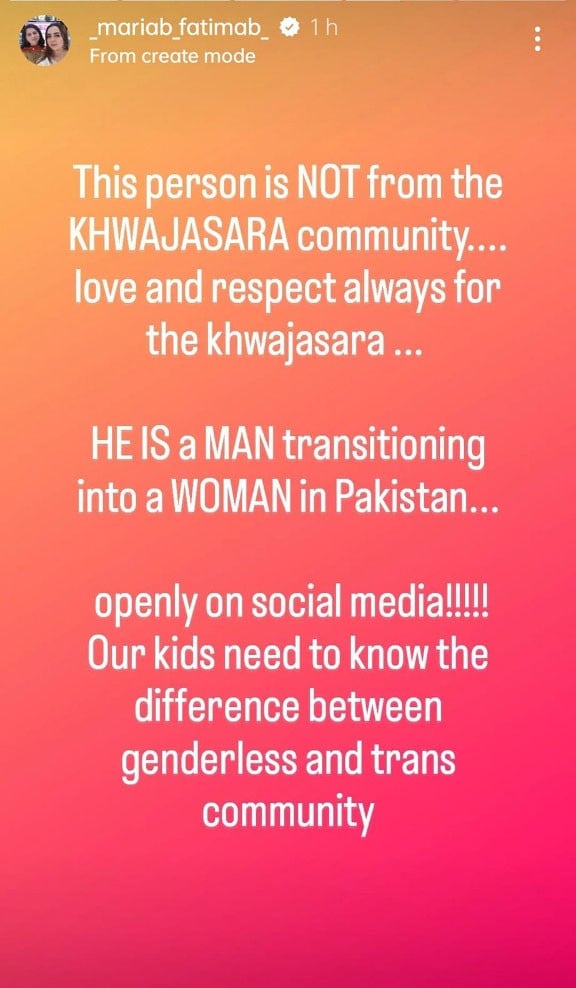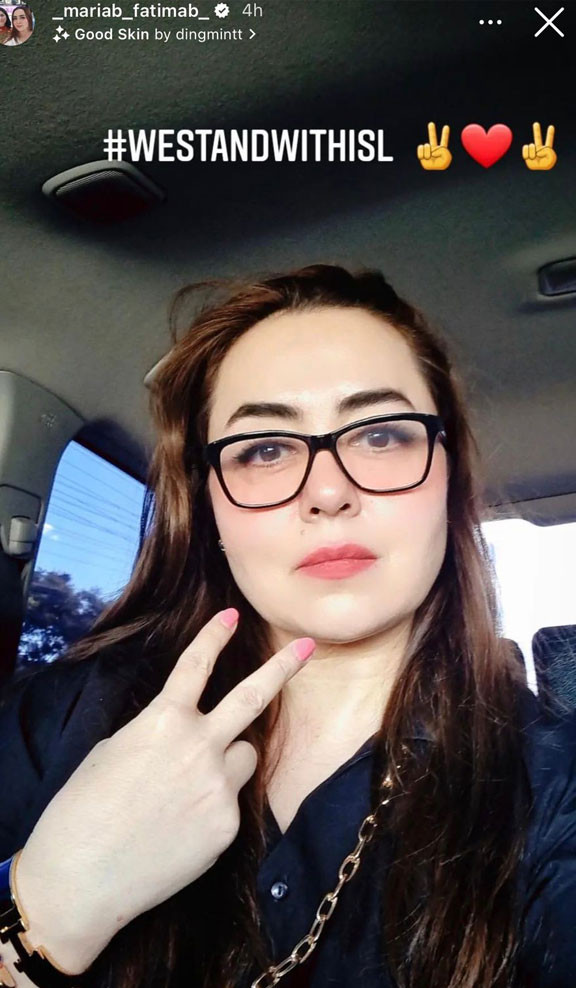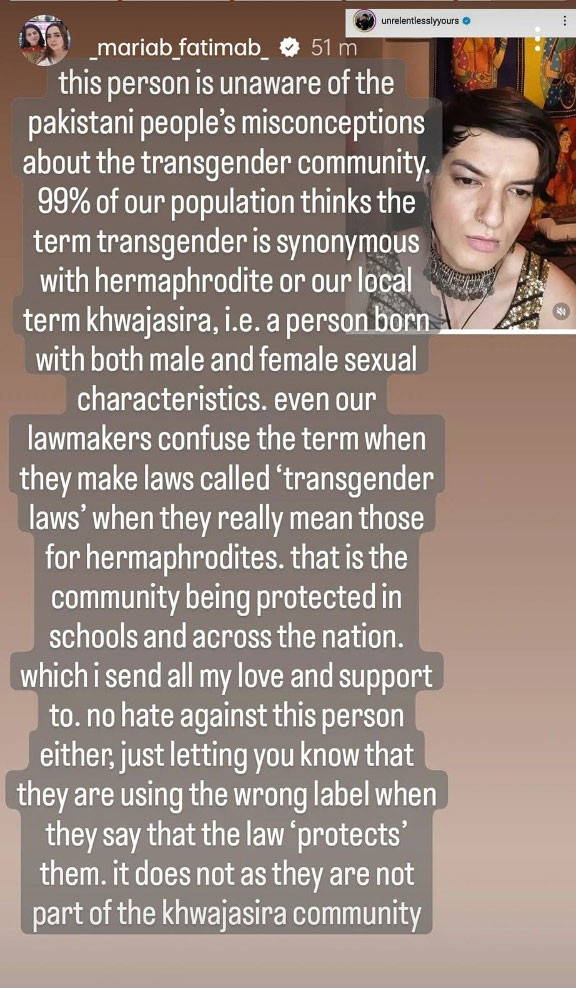 Responding to Maria's misconceptions about the Khwajasira community, Mehrub tweeted, "I've always said transphobia is and will always be perpetuated by the elite bourgeois but hidden behind overzealous religious vigilantes… It allows them to maintain their riches and hegemony in a highly unequal society while hiding behind morality and public sensitivities."
Four speakers from the panel have already boycotted the event, including historian Ammar Ali Jan and educationist Ghazi Taimoor.
Needless to say, Maria's stance has hit a nerve as trans and queer community members respond to her uninformed take on social media. Joyland director Saim Sadiq has also taken a jibe at her while the rest of Twitter continues to make memes.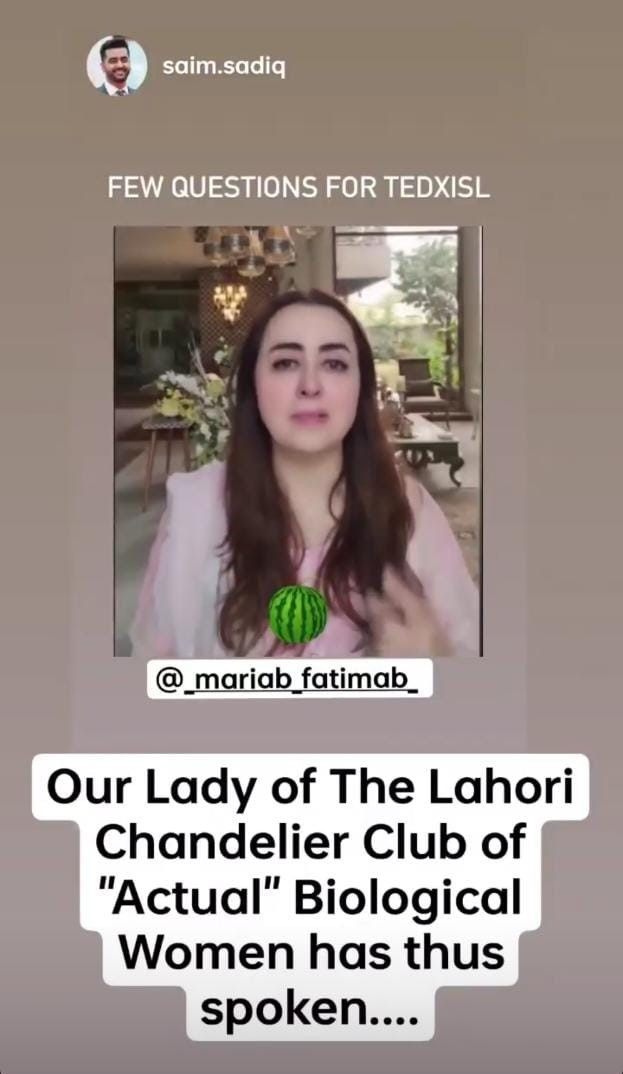 Have something to add to the story? Share it in the comments below.
COMMENTS
Comments are moderated and generally will be posted if they are on-topic and not abusive.
For more information, please see our Comments FAQ