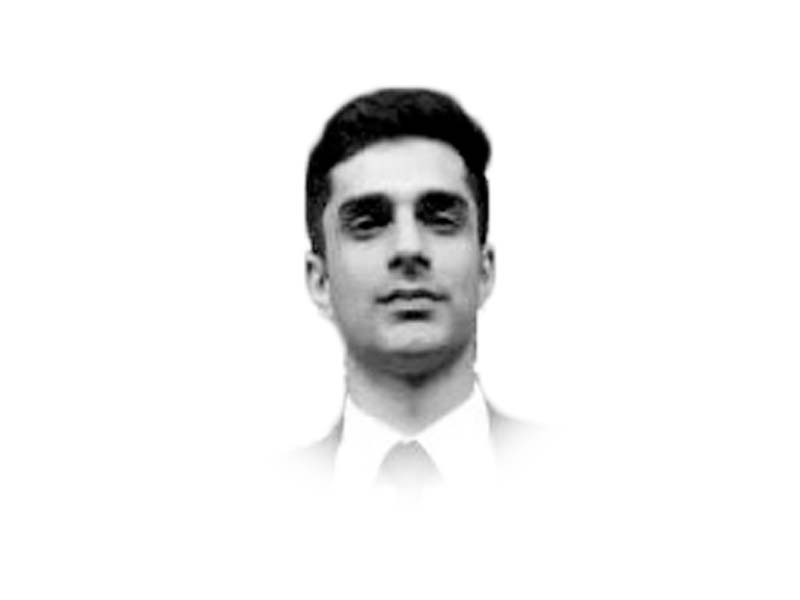 ---
In neighbourhoods which were not reeling from the aftereffects of the monsoon downpour or streets that were not submerged in muddy torrential rainwaters, there was a cacophony of fireworks and firecrackers to celebrate Pakistan's 75th Independence Day.
Jubilant children ran around with their miniature flags in hand; teens, after having watched the light show on government buildings, found themselves stuck in choked traffic and resorted to videoing those doing wheelies or dancing on the roads; the adults sat in front of the TV and listened to a mixture of speeches from the selected of the past and present coupled with milli naghmas in the angelic voice of Malika-e-Tarannum, Madam Noor Jahan, or the equally serene yet more upbeat and groovy Vital Signs and Jawad Ahmed; and all else was forgotten. And why should not all that is dark and gloomy be forgotten? After all, Pakistan turning 75 is quite an achievement given our turbulent martial-law ridden past and "the constitution is just a book" present.
However, did it serve us well to forget our problems even for a day? Seventy-five years in and we are still as directionless as we were back in August of 1947 — at least back then we had the benefit of having our own unique identity; today, unfortunate as it is, we have leaders who will tell us that being more Turkish, Chinese, and in some instances Indian would serve our interests better. Is it really justified to beat the drum of being an independent nation, when we collectively rejoice at the mere approval of loans to keep our economy afloat? Or is the selling of state enterprises, run down due to decades of corruption, to give the Pakistani rupee some small gains against the dollar a cause for popping the champagne?
Even if one can conveniently ignore the economy, as the ousted Khan, who always wants to be on a container, or the out-on-bail-dynasts, House of Sharif and Bhuttos, have when it has served their interest, what about the crippling overpopulation? By our 100th Independence Day in 2047, we will be a nation of more than 300 million, 64% of whom will be young and 50% will be female, yet they neither have accurate representation nor is there any framework in which they can contribute to the policymaking of the country. Instead, we have "popular" male leaders, some above 70, who get to decide where this supposedly great but beggarly nation is headed by 2047.
Let us say we can turn a blind eye to the population conundrum and leave questions regarding who will provide shelter, food and jobs unanswered in the hope that divine help will come, what about our justice system? More than 2 million cases are pending in our honourable courts which, like our other institutions, do not like when fingers are pointed at them. Ironically, if you ask the political elite to assess whether the justice system works or not, the go-to question now is: "who is on the bench?" The bitter reality is that neither the courts, which are implicit in validating power politics at the behest of those who cannot be named, nor the ruling elite care about the poor women and men deprived of justice for decades.
Justice aside, this country's populace is even deprived of the basic right to vote. As the story goes: ballot boxes will be stuffed, CNICs of dead people will be used to cast a vote for the new selected leader, and the script will repeat every general election — with one aggrieved political party out on the roads, asking for vote's izzat, making it impossible to govern and the others sitting comfortably in the air conditioned National Assembly, sipping on their tea (which one federal minister recently said to drink less of), contemplating drafting legislation that benefits them the most.
Our systemic problems are so deep-rooted that even forgetting for a minute is a luxury, but still we took a day off to rejoice and celebrate our measly achievements as a nation. As the popular quote, which keyboard warriors attribute to Allama Iqbal, goes: Abhi tak paun se chimti hain zanjeerain ghulami ki, Din aajata hay azadi ka, azadi naheen aati
Published in The Express Tribune, August 16th, 2022.
Like Opinion & Editorial on Facebook, follow @ETOpEd on Twitter to receive all updates on all our daily pieces.
COMMENTS
Comments are moderated and generally will be posted if they are on-topic and not abusive.
For more information, please see our Comments FAQ