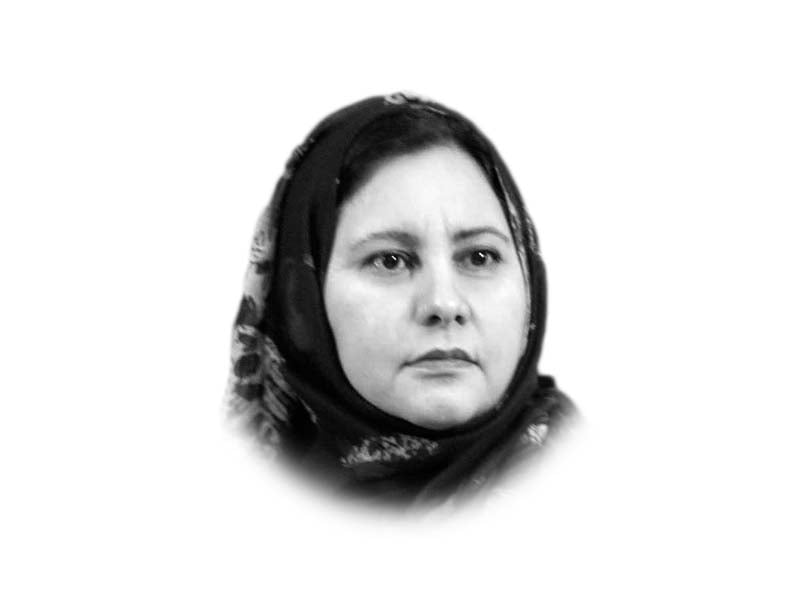 ---
Gaza is under attack again! Israeli PM Yair Lapid has tweeted a direct message to the Gazans: "there is another way… we know how to protect ourselves from anyone who threatens us, but we also know how to provide employment, a livelihood and a life of dignity to those who wish to live by our side in peace."
This is the same language Israel has been speaking since Trump's 'deal of the century' initiative. Under the initiative, Trump offered an investment of $50bn in 10 years for West Bank and Gaza if the deal went through. But Mahmoud Abbas called it 'the slap of the century' and outright rejected the sinister offer that was based on dismantling Palestinian identity by giving away Gaza to Egypt and a severed West Bank to Jordan. And Jordanian Foreign Minister Safadi, defying Trump's plan, immediately reiterated Jordan's support for the two-state solution and the Arab Peace Initiative.
But Trump did achieve something, he managed to gash deeper into an already wounded Arab unity — with the Abraham Accord. The Accord brought UAE, Bahrain, Sudan and Morocco in normalisation with Israel, when Egypt and Saudi Arabia already are in the pro-US camp. So, one would ask: is there any Arab state left to champion the Palestinian Cause? Apparently not!
Except maybe Qatar and Jordan — and one non-Arab state, Iran!
How did the Arabs fall for the Abraham Accord? Why, being in the US-camp has been so imperative? One should reckon the fact that when Egypt's peace agreement with Israel in 1979 coincided with the Russian Invasion of Afghanistan and the Iranian Revolution; and Jordan's treaty in 1994 coincided with Russia's withdrawal from Afghanistan, US victory in the Gulf War and in the First Yemen War. If Egypt and Jordan thought at those times that the US and its European allies are the invincible force of the world, with the power to defeat all their adversaries, and only in joining them is their survival, maybe they were right. But the same logic leads to new conclusions in the changed post-Arab Spring environment.
Post-Arab Spring, with the destruction of the Muslim belt from Afghanistan to Libya, there has been a renaissance in the Arab World, based on a frustration that the US cannot win its wars anymore. The perception of absoluteness of US power to decisively win in a short span of time, that was proven in the Gulf War, was lost. The Arab World had to wake up with a shudder to US backfooting from Syria and Libya, and its utter impotence in Iraq, wherein it left the country wide open for Iran's complete foray. The Arabs, who thought that the US would be their guard, especially against the Iranian threat, found themselves abandoned and left more encircled with Iranian influence all around them. How then instead of leaving the US, more Arabs were tempted to join them?
Except for Jordan and Qatar. Jordan, the custodian of Al Quds, does not have a choice to leave the Palestinian cause. Qatar — which has been as staunch an ally of the US as anyone, with US military based in it since 2002, and with the Aljazeera network, founded in 1996, just in time to cover the whole Arab Spring with the US angle — found itself in an odd position with the Accords. Being 4th richest country of the world, yet with a small land-area, it has a policy of asset-building all around the world, and with that it has found new grounds of diplomacy, placing it in various peace initiatives in the region.
Qatar's unique position is also enhanced by its championing the Palestinian Cause from the onset. It has accommodated Palestinian leadership, especially of Hamas, and is a major conduit for funds and aid for Palestine. But it did something to offend the Saudis: it made diplomacy with Iran and supported Morsi in Egypt and the UN-backed Tripoli government in Libya. In 2012, just as the Arab Spring started receding, Qatar's Emir Sheikh al Thani made a historical visit to the Gaza Strip. Later, Qatar along with Algeria outright rejected the Abraham Accords. This has made the Arab World more divided than ever.
Iran has been another champion of the Palestinian Cause, backing Hezbollah in Lebanon and Hamas in Gaza. With increased influence in Iraq, Syria and Yemen and being vocal for the Cause, dwarfs the Arab role of being custodian and defender of the Ummah.
With all this divide in the neighborhood, Palestine, desperate for support, clings to whoever is in a position to help. Perhaps they find themselves bereft of true friends and are forced to balance out in an unyielding Arab World and an unjust and global environment.
Since the Abraham Accord, there has been scarcely a day or two without an atrocity committed by Israel on West Bank or Gaza. It looks like those who entered the Accord made no mention of their expectation that Israel would end its atrocities on Palestine in return — they have sold out cheap!
As for Gaza, the world's largest open-air prison whose sea, air and land are all cordoned off by Israeli surveillance and strict guard; food and aid come in only by Israeli rationing — lack of basic necessities, malnutrition and helplessness are the norms of life in Gaza — it is as if everyone is on a death-row. But one thing comes in in generous quantity: Israeli missiles, each missile is a grim reaper of souls, distributing the souvenirs of grievous death and making death the most celebrated event in town.
This time, 45 Palestinians including several children received the death-dispatch and hundreds of residential units were destroyed. In three days, the Israeli Army conducted 170 raids into the 6 to 12km thin strip, hunting for fighters of the 'Islamic Jihad'.
But this is not new, in 2021 Gaza was bombed for 11 days, 256 were killed and 2000 wounded; in 2014, a month and a half long war was waged upon Gaza, over 2300 Gazans were martyred, 7,000 homes were razed to the ground, 89,000 more were damaged; in 2012, Israel pounded the tiny Strip, targeting 1,500 places, Gazan infrastructure was destroyed and over 100 lives were lost; in 2009 Gaza was struck for over 3 weeks, over 1,400 Gazans perished.
So, when Yair says he wants to give you "livelihood and a life of dignity", what would be your reaction if you were a Gazan? A Gazan with the corpse of his dead child in his arms; a Gazan sleeping in the rubble of his bombed house; a Gazan who has never ate a bellyful, never slept a fearless night, never know a true friend; never breathed a breath of freedom!
If you were that Gazan, how would you have reacted?
Published in The Express Tribune, August 12th, 2022.
Like Opinion & Editorial on Facebook, follow @ETOpEd on Twitter to receive all updates on all our daily pieces.
COMMENTS
Comments are moderated and generally will be posted if they are on-topic and not abusive.
For more information, please see our Comments FAQ