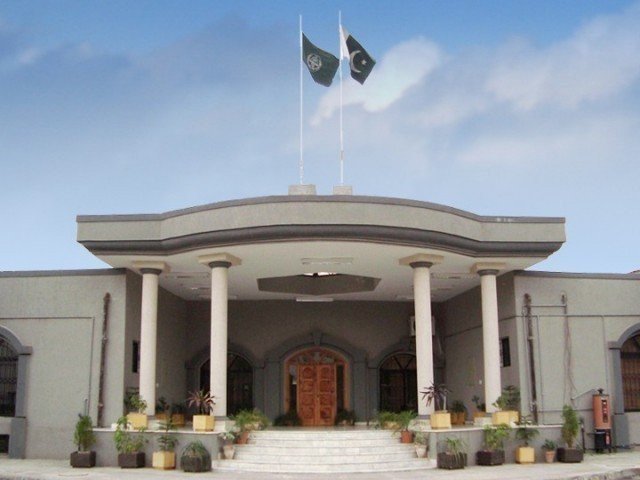 ---
ISLAMABAD:
The Islamabad High Court (IHC) on Thursday disposed of Pakistan Tehreek-e-Insaf's (PTI) petition against notices issued by the Federal Investigation Agency (FIA).
The former ruling party had moved court against FIA for taking action following the Election Commission of Pakistan's (ECP) verdict in the prohibited funding case.
Last week, IHC suspended the notices sent by the FIA and sought comments till August 10. The court also summoned FIA officials in person for the next hearing.
Today, acting Chief Justice Amir Farooq issued a four-page written decision on the matter.
The judge ruled that the notices against which the application was filed have been implemented. After PTI secreteriat employees responded to the notices and the inquiry in question took place, the application became ineffective, stated the judgment.
The ruling noted that the petitioner's counsel had pleaded that the notices were issued in violation of the court order and FIA circular; however, the court said that the FIA circular was issued only to the cyber-crime wing.
Directing the FIA to provide the appropriate required information in its future notices, the court disposed of the petition.
As the PTI could not get relief, the FIA is expected to continue its action against the party's finance wing.
Meanwhile, Asad Qaiser has also challenged the notice in the PTI funding case in the Peshawar High Court (PHC).
Asad Qaiser had filed a writ petition in court through his lawyer, Barrister Gohar Ali, to avoid appearing before the federal agency and possible arrest in the high-profile case.
Speaking to the media outside the court, Qaiser said he has not approached the court to seek pre-arrest bail, stressing it was beyond the jurisdiction of the FIA to probe into the matter.
"We opened these accounts for our convenience. It is not illegal. It was opened for paying employees' salaries and office expenses " he said. He added that all deposits and withdrawals have been checked and during the six years, only one million rupees has been transacted from the account.
COMMENTS
Comments are moderated and generally will be posted if they are on-topic and not abusive.
For more information, please see our Comments FAQ