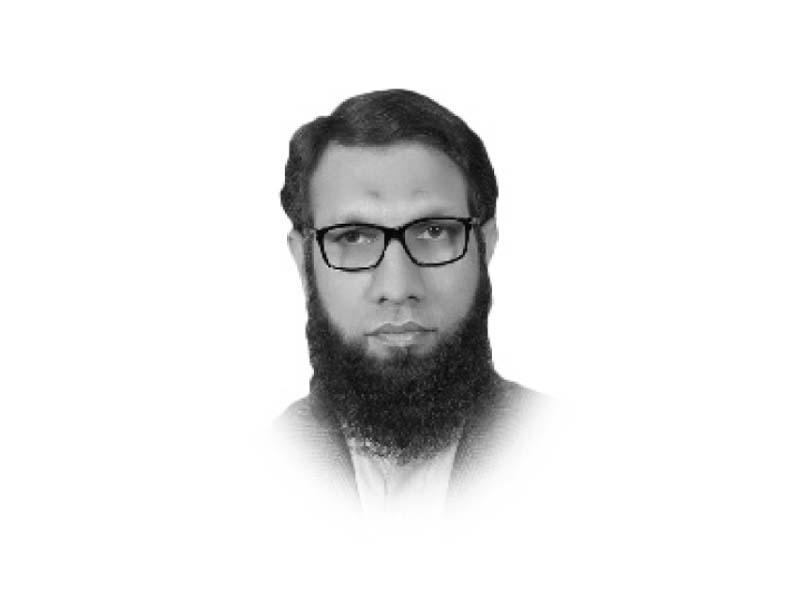 ---
History is replete with occasions when some individuals proved to be larger than life and spiritually immortal by preserving moral principles against all trials and tribulations. Evil exists in various forms and manifestations that grows on lust and spreads like epidemics through ignorance only to be subdued temporarily by the 'right' force. Imam Husain (RA) offered the supreme sacrifice to carry on the tradition of total submission to Allah (SWT) on the one hand and to resist tyranny of the time on the other with a message for posterity to emulate his example.
The slogan of 'Islam rejuvenates after every Karbala' reverberates everywhere at the beginning of Muharram (the first month of Islamic calendar) and culminates on its 10th day when every pious Muslim is expected to make a firm determination to fight on tyranny and evil until truth ultimately prevails. Utopia aside, this triumph of good over evil would salvage humanity from man-made sufferings and enable it to focus on progress-for-all rather than wasting energies on lose-lose relations. Unfortunately, the prevailing global order is skewed in favour of evil which calls for radical transformation.
What Imam Husain (RA) wanted to see was a state run by men of high moral standards and unblemished character which could inspire the Muslims in general to embody Islamic values in every sphere of life. He could not see Islam to be confined to performing certain rituals on particular occasions with no role whatsoever in politics. He was convinced that evil on top would have trickle-down effects on the masses. Unlike us, he considered his oath of allegiance as a sacred trust to be discharged under conditions set forth by the holy Quran and Sunnah. This sublime attitude needs revival in electing rulers under democracy which is closer to the concept of Shura and consensus in Islam.
The Muslim world in general continues to grapple with a persistent vicious cycle of degeneration due primarily to losing sight of its moral roots and spiritual destiny. Its abysmal and marginal role in world affairs reflects its drift from the right path. The Muslim Ummah should have been a monolithic body characterised by unity of thought, shared purpose and joint action as ordained by Allah (SWT) to symbolise monotheism — the foundation of Islam and fountainhead of Muslim character. Despite so many efforts, this avowed and most cherished goal of becoming an Ummah seems to be a fantasy thanks to identity crisis as a result of sectarian differences, diverse cultures, and most importantly economic disparities.
At the heart of sacrifice at Karbala lies a spirit of liberation and perseverance. Imam Husain (RA) declined to accept a ruler who was using coercive means to attain and sustain power like our rulers do today. He could neither be deterred from his mission by a formidable army nor by any incentives carried by the oath of allegiance to an unqualified ruler. He opted to be martyred and his family massacred just to protect and promote the Islamic ideals of equality, justice and peace. Our failure to understand the true meaning of Karbala would make us passive recipients of tyranny.
The 10th of Muharram should not just be a day devoted to performing a few ceremonial activities with no practical steps ever taken to fight pervasive corruption, persecution of oppressed communities and other social, economic and political injustices. This day should remind the Muslim rulers that Yazid, despite suppressing every dissenting voice and eliminating all opposition, went down the history as the most cursed ruler. For ordinary Muslims, this day symbolises a constant struggle for truth, justice and equality against all odds through non-violent legitimate means.
Published in The Express Tribune, August 11th, 2022.
Like Opinion & Editorial on Facebook, follow @ETOpEd on Twitter to receive all updates on all our daily pieces.
COMMENTS
Comments are moderated and generally will be posted if they are on-topic and not abusive.
For more information, please see our Comments FAQ