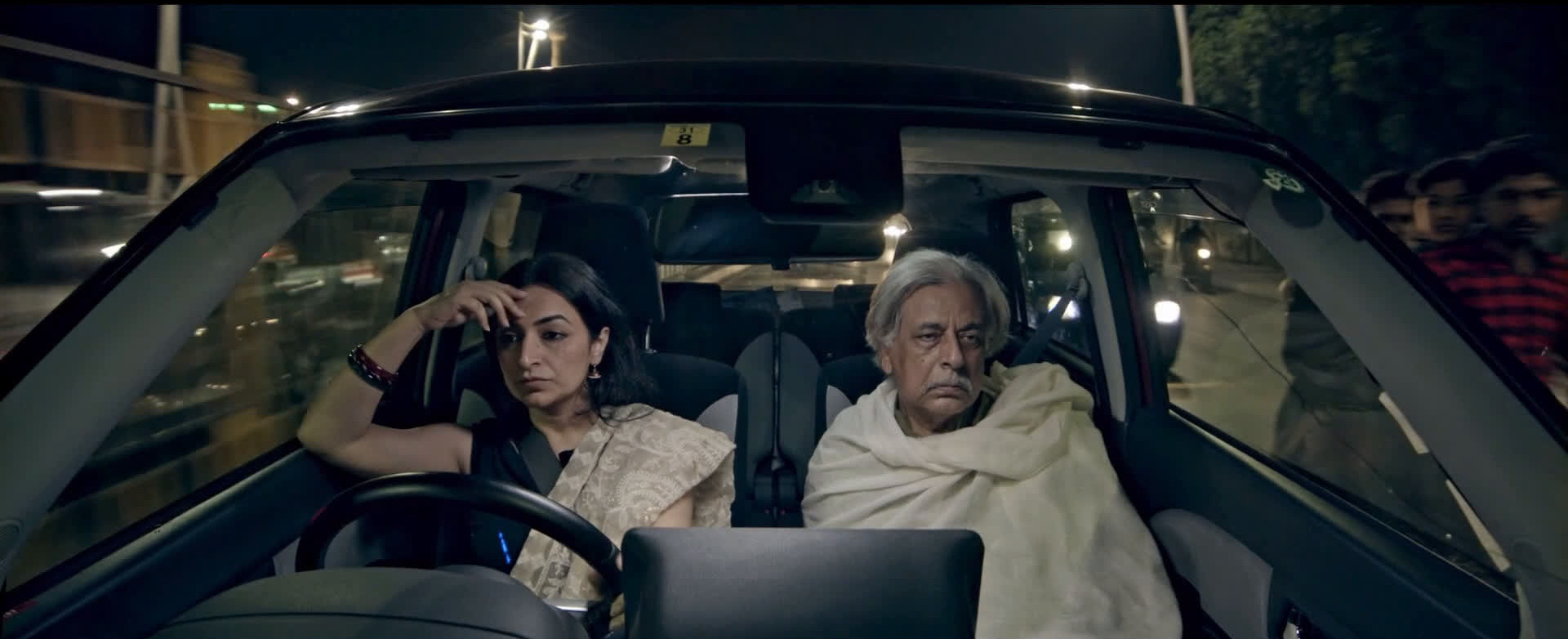 ---
Sakina Samo's directorial debut Intezaar (Waiting) will have to wait no more because the short film is slated to release in cinemas in Pakistan on August 19, as confirmed by the director. Written by the celebrated writer Bee Gul, the film is co-produced by Azeem Mughal and stars Samina Ahmed, Khalid Ahmed, Kaif Ghaznavi, Raza Ali Abid and Adnan Jaffar.
The veteran actor took to the photo-sharing app on Friday to announce that Intezaar will hit theatres very soon. "All our dreams can come true if we have the courage to put in the effort to show our dreams to others," Samo shared in the caption of her post featuring a poster of Intezaar. "Covid may have brought the world to a halt. But the world stood still and took the blow and fought back. By the grace of God -- now things are relatively normal, cinemas are back and thanks to the people's resilience, films are doing good business too," she added. "Our humble indie film is on its way to cinemas all over Pakistan on 19th August InshaAllah. See you there then," concluded the director.
In another post, she shared the trailer of Intezaar to add, "I admire films that show humanity, hope and compassion. I am aiming to achieve the same. I utilise cinema to create art and showcase voices that might otherwise never be heard. Here's our labour of love. Khalid Ahmed Sahib won Best Actor award for Intezaar at the Harlem international film festival in New York."
Samo's Intezaar was initially billed for a March 2020 release, however, owing to the coronavirus pandemic, it had to be stalled. But before it could premiere on a big screen in Pakistan, the short made its way to the Harlem Film Festival that was scheduled to take place from September 10 to September 13 in New York. Ten days after the festival's denouement, news arrived that Ahmed, who plays one of the leading roles in Intezaar, bagged the Harlem International Award -- becoming the first Pakistani to do so -- for his performance in the film.
"Good acting has a lot to do with a good script and I'm glad Bee Gul added the depth my character required with her words," Ahmad had told The Express Tribune. The actor commented on how he had never given much thought to receiving awards previously but when he bagged this one, he felt like his hard work had paid off – even if didn't come from his own country. "I'm happy beyond words, especially since I haven't received a single award in Pakistan yet. This is quite encouraging."
In another conversation, Samo had opened up about venturing into direction, "I had a curiosity and an imagination that best expressed itself when I was in the director's chair." For her countless contributions, Samo was announced as the recipient of the 2020 Pride of Performance award as well, making the year even bigger for her.
As the name suggest, Intezaar revolves around the feeling and concept of 'waiting'.
Have something to add to the story? Share it in the comments below.
COMMENTS
Comments are moderated and generally will be posted if they are on-topic and not abusive.
For more information, please see our Comments FAQ