 ---
Canadian rapper Drake has paid tribute to late Punjabi singer Sidhu Moosewala, who was gunned down in Indian Punjab's Mansa district this May.
To honour the singer's legacy, Drake is launching a collection of T-shirts on his website, with the proceeds going to a charity selected by Moosewala's family. Drake was also seen wearing the T-shirt at a concert in Canada back in July.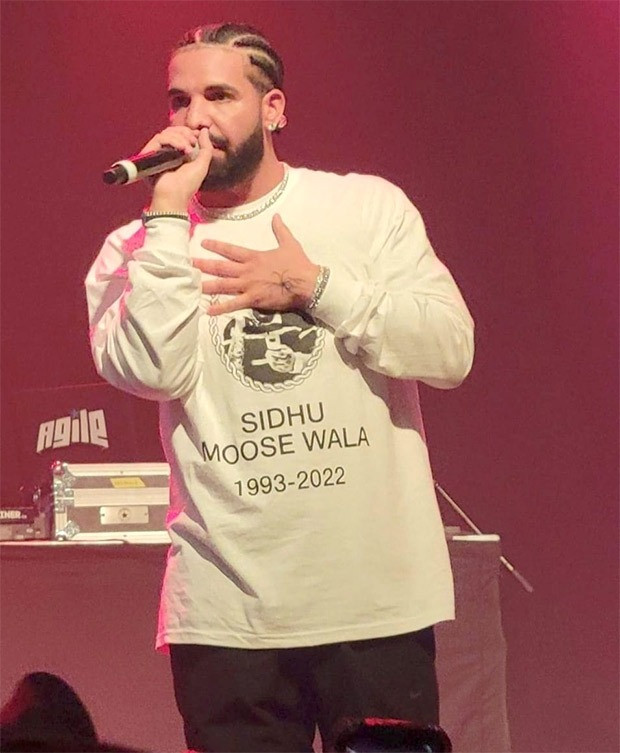 Drake's team announced the collection on their Instagram account this Thursday. Sharing a montage of clips from Moose Wala's music videos, his team wrote, "Sidhu Moosewala (1993-2022). We celebrate your life and influence in India, Canada, everywhere. Rest in peace to our friend and legend. We are working with Sidhu's family to dedicate proceeds from this drop in his honour."
This is not the first time the Grammy-winning artist has paid tribute to Moose Wala. Drake played the singer's hit singles 295 and G-Sh*t in the first episode of his radio show Table for One in June, resulting in the songs gaining a much larger fan base. When news of Moose Wala's death surfaced, the rapper had also shared an Instagram story to bid farewell to the Punjabi singer. "Rest in peace, Moose," he had written.
COMMENTS
Comments are moderated and generally will be posted if they are on-topic and not abusive.
For more information, please see our Comments FAQ