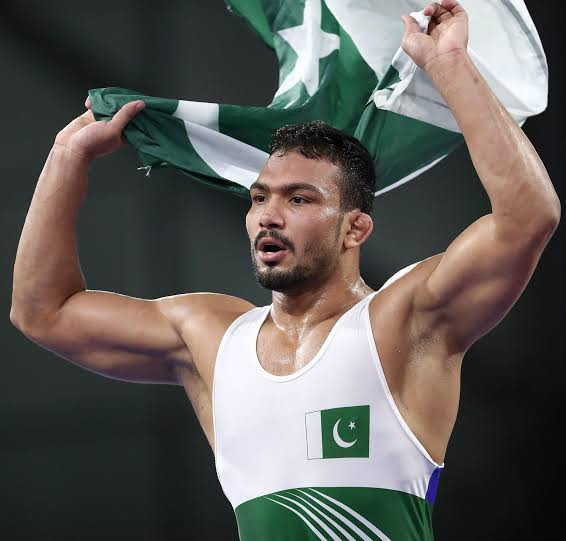 ---
KARACHI:
The wrestlers proved to be the backbone of the Pakistani contingent at the Commonwealth Games as they bagged three medals: Muhammad Inam and Zaman Anwar earned silver medals while Inayatullah took a bronze medal on Friday.
Zaman grabbed the silver medal after he lost to Canada's Amarveer Dhesi 9-2 in the final of the heavyweight category of 125kg freestyle.
He had earlier outclassed Mauritius' Kensley Anthony Marie 12-0 in the quarter-final before beating England's Mandhir Kooner 5-0 in the semi-final.
Inam, who won gold medals in 2010 and 2018, lost the final of the 86kg freestyle event to India's Deepak Punia 3-0 and settled for silver medal.
He had outplayed Scotland's Kieran Malone 11-0 in the round of 16, followed by Australia's Jayden Lawrence 8-3 in the quarter-final and South Africa's Edward Lessing 5-3 in the semi-final.
Inayat was flying high in the competition when he first outclassed Malta's Adam Vela 10-0 in the round of 16, then outplayed Nigeria's Amas Daniel 4-0 in the quarterfinal, but lost to Canada's Lachlan McNeil 11-0 in the semi-final.
But he managed to reclaim his focus in the fight for bronze medal in 65kg.
Pakistan's medal tally now is one gold, two silver and two bronze medals.
COMMENTS
Comments are moderated and generally will be posted if they are on-topic and not abusive.
For more information, please see our Comments FAQ