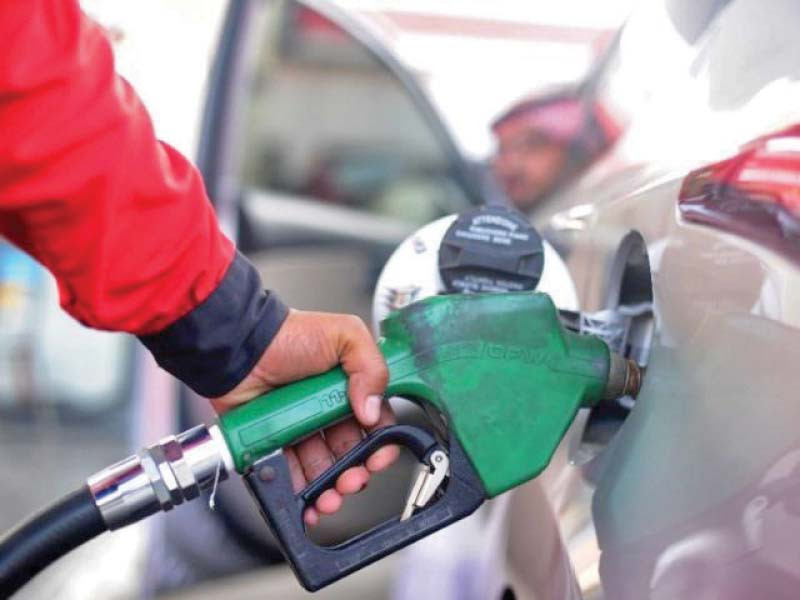 ---
KARACHI:
Pakistan's import-driven economy is expected to mitigate the risk of default on international payments in a couple of weeks. However, energy imports – which consume the largest amount of foreign exchange – are expected to rise during the current fiscal year 2022-23.
Imports are anticipated to grow in volumetric terms in the wake of widening gap between the rising domestic demand and falling local production.
Local oil and gas exploration firms including Pakistan Petroleum Limited (PPL) and Mari Petroleum are expected to inject meaningful new supplies in the current and next year, but they will still fail to fill the growing gap between demand and supply.
The nation's reliance on expensive imported energy will continue to grow until the domestic exploration firms aggressively step up their drive and discover big reserves like the one found in Sui.
"Local gas production is at an alarming stage," Standard Capital Securities' analyst Iqra Nadeem said in a comprehensive report published on Friday.
The gap between demand and local production widened to 58% in the previous fiscal year ended June 30, 2022, compared to 37% seven years ago in fiscal year 2015, the brokerage house reported while quoting data from the Pakistan Petroleum Information Service (PPIS). The gap is anticipated to widen to 59% in the current fiscal year, as demand for gas is projected at 8,160 million cubic feet per day (mmcfd) compared to local production of 3,324 mmcfd.
The 59% shortfall in demand and production would mostly be met through expensive imports and load-shedding in the domestic, commercial, and industrial zones during the year.
"Since FY15, dependency on RLNG (imported gas) has increased on an average of 90%, which could go up further to 3,144 mmcfd by FY25. It seems quite difficult for the government to meet increasing energy needs on the back of ever-increasing demand in the country," she said.
The RLNG import price is estimated to have spiked to $1,250 per mmcfd in FY22 compared to $55 per mmcfd in FY15. This is expected to further increase to $1,700 per mmcfd in the current fiscal year 2023, she added.
The concern over depleting gas reserves is gravitating to rising demand. The country's demand is increasing at an average rate of 2% while gas reserves are depleting at an average rate of 15% annually, where the recoverable reserve of gas has depleted to 20 trillion cubic feet (TCF) at present from the original recoverable reserve of 63 trillion cubic feet.
However, as per USAID (United States Agency for International Development) research, Pakistan's untapped reserves are 10,159 trillion cubic feet (TCF) of shale gas and 2,323 billion stock tank barrels (BSTB) of shale oil. Moreover, according to the Energy Information Administration (EIA) Shale Gas Assessment Report 2015 (USA); Pakistan has around 105 trillion cubic feet of recoverable shale gas and 9.1 billion barrels of recoverable shale oil resources, said.
"If we haven't made any productive efforts we might have to be depended on imported RLNG which would be expensive and even out of affordability for most of the local industrial consumers," Nadeem said.
"Pakistan desperately needs big structures like Sui, Qadirpur and Tal block to address an ongoing energy crisis."
Oil demand, import
Similarly, Pakistan significantly relies on oil imports. During the year (FY22) the country consumed around 236 million barrels of oil products – an increase of 119% year-on-year, owing to declining local oil reserves which lingered at 223 million US barrels.
Amid, crude consumption alone accounts for 88 million barrels among which 21 million barrels are produced locally (a decline of 22%), the gap is fulfilled by 66 million barrels of imported oil which surged by 9% compared to the same period last year.
"During the year (FY22) there is an abnormal surge in imports i.e. 119% to 215 million barrels in petroleum products," she said.
Since Russia has invaded Ukraine the prices of crude in the international market has increased by 65%yoy in supplement to an increase in Dollar parity by 11% year-on-year against local currency, she said.­­
Published in The Express Tribune, July 31st, 2022.
Like Business on Facebook, follow @TribuneBiz on Twitter to stay informed and join in the conversation.
COMMENTS
Comments are moderated and generally will be posted if they are on-topic and not abusive.
For more information, please see our Comments FAQ