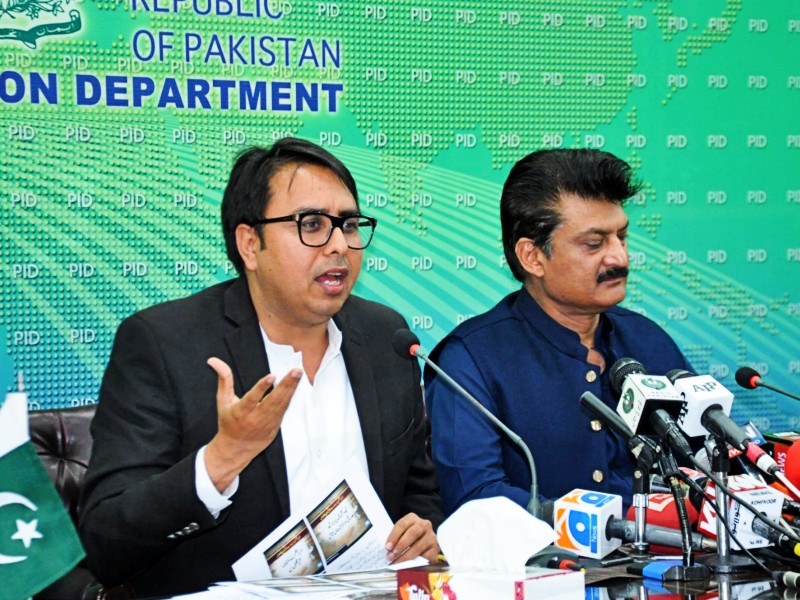 ---
LAHORE:
Pakistan Tehreek-e-Insaf leader Shahbaz Gill, while replying to Interior Minister Rana Sanaullah's remarks on Thursday, said that the former ruling party gave full account of its funding to the Election Commission of Pakistan and prohibited funding was not proved.
"The court has asked the ECP to decide the funding cases of all the parties together," Gill said while addressing a news conference here.
He said PTI was ready for the ECP to decide the funding cases of all parties in the morning.
"Imran Khan also had the PTI funded from inside and outside the country."
Read: Govt pitches for early verdict in funding case
In Pakistan, Gill said, "people with money enter politics and spend money on elections" while in foreign countries, "elections are fought by collecting money from the people".
It is being repeatedly said that "we did not want to come to the government", Gill said, adding that why did you come to the government on someone's request? "Are you such a slave that you could not refuse?"
Gill accused the ruling coalition, including the PML-N of destroying the economy of the country in three months.
The PTI leader advised Rana Sanaullah stay in his ministry and work, saying: "Show performance."
He vowed to uplift shelter homes, adding that they "will reverse all the thefts of the PML-N".
COMMENTS
Comments are moderated and generally will be posted if they are on-topic and not abusive.
For more information, please see our Comments FAQ