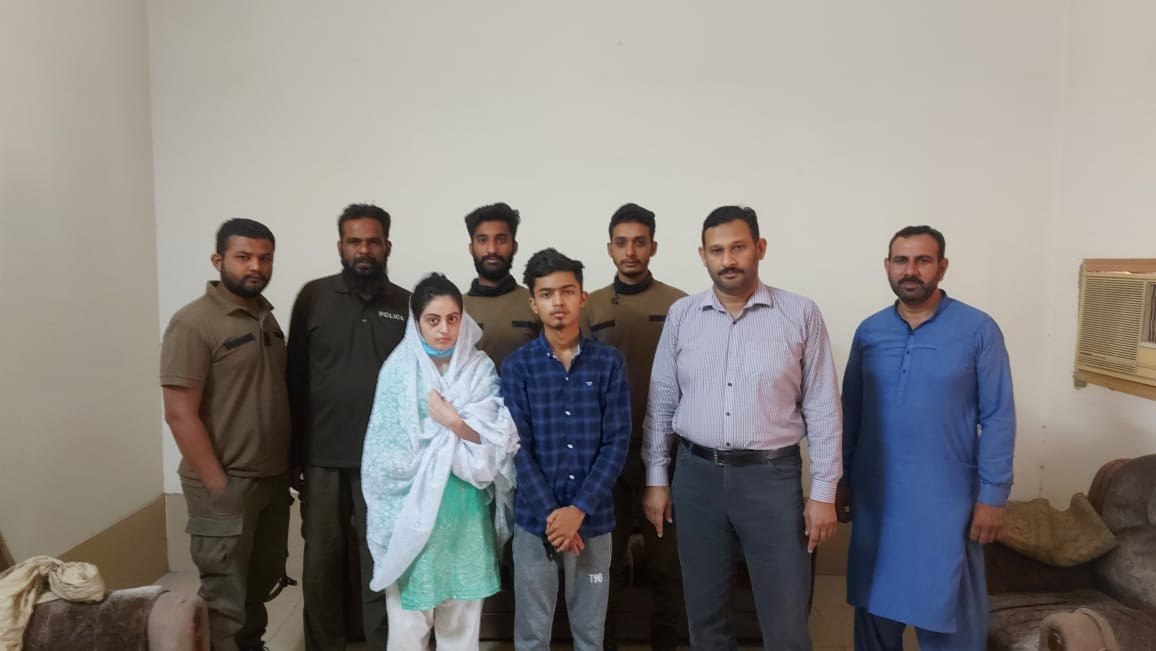 ---
KARACHI:
The Sindh High Court (SHC) on Friday accepted a request by Zaheer Ahmed - the 'husband' of Dua Zehra - after he claimed his life was in danger and issued notices to relevant authorities.
The petitioner's lawyer alleged that "suspicious armed" people were seen on the city court premises on Thursday and added that "threats to kill my client and Dua are on record". The lawyer further claimed that "SHO City Court refused to grant [them] protection" and implored that the interior department, its secretary and IG Sindh should be instructed to provide "complete security" to Zaheer.
The SHC issued notices to the attorney general, advocate general, department of interior secretary, IG Sindh, additional IG investigation and investigation officer (IO), and others and directed them to respond by July 29. The Sindh High Court (SHC) on Friday issued notices to Secretary Finance, Governor State Bank, Federal Secretary Interior, Sindh Police IG and NADRA director general on the application seeking restoration of the bank accounts and Computerised National Identity Cards (CNIC) of the main accused in the Dua Zehra case.
Dua Zehra made headlines in the national media after she had mysteriously disappeared from outside her home in Karachi in June but it was later discovered that she apparently eloped to marry 21-year-old Zaheer.
A lawyer appeared on behalf of the counsel for Mehdi Kazmi, father of Dua, before the SHC bench, presided over by Justice Muhammad Iqbal Kalhoro, which was hearing the petition.
The bench was not happy with this. Justice Kalhoro asked if Kazmi's lawyer was not notified about the petition. Or is he enjoying the rain and sent someone else on his behalf?
The counsel for the petitioners sought court orders for restoration of Zaheer and his brother Shabbir's bank accounts and ID cards which the SHC had frozen until Dua was recovered.
Justice Kalhoro remarked that the court orders were over after Dua's recovery. He asked about the main suspect in the case. The accused's lawyer replied that client had surrendered to the concerned court, obtained a bail, and requested an early hearing of his petition.
Published in The Express Tribune, July 23rd, 2022.
COMMENTS
Comments are moderated and generally will be posted if they are on-topic and not abusive.
For more information, please see our Comments FAQ