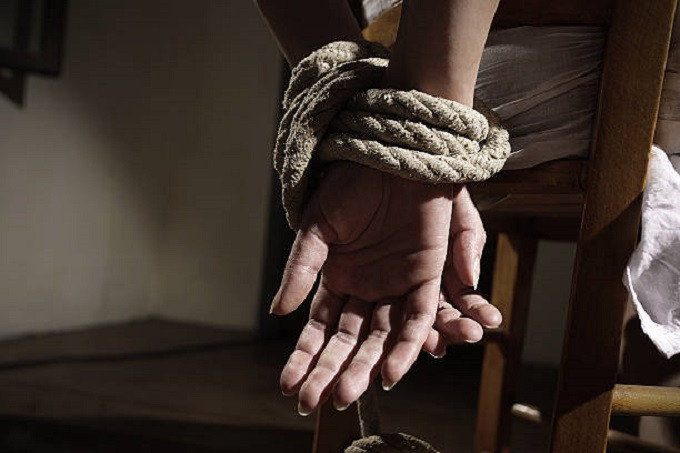 ---
KARACHI:
The Bilal Colony police, on the order of the court, have registered a case against three officials including an inspector of Counter Terrorism Department (CTD) on charge of abducting citizens.
According to the details, Inspector Shoaib Qureshi of CTD, Sardar Iqbal and a person named Hamad have been booked under Sections 365, 385 and 384 of Criminal Procedure Code. The case was registered on the complaint of Muhammad Saad Shafiq.
The plaintiff in his statement to the police, has said that on the night of June 5, 2022, he went to meet his friend Faizan at his house in Sector 5-L, North Karachi, where Faizan's other friends were also sitting. In the meantime, two police mobiles and two motorcycles with some personnel in plain clothes and some wearing masks came and stopped near us. One of them got down from the mobile and came to us. We later learned his name as Hamad.
The plaintiff went on to say that policemen got down from the mobile and took me and Faizan to the CTD office in the mobile. The plaintiff further mentioned that the CTD officials demanded Rs1 million from Faizan and Rs2.5 million from me and threatened to file a case against us if payment not made. Later, Faizan contacted his brother Faisal and after some time, Faizan's uncle brought Rs0.2 million, after which Faizan was released and the CTD officials strictly instructed to pay another Rs0.3 million later.
The plaintiff added, later Sardar Iqbal contacted Faizan by phone and asked to pay Rs0.3 million, taking stance that Inspector Shoaib Qureshi was repeatedly asking for the money. After which Faizan went to CTD office along with his driver and paid the money.
Later, Faizan contacted the higher authorities after which Shoaib Qureshi contacted my cousin Umair and handed me over to him.
The plaintiff of the case said, "My complaint is against Inspector Shoaib Qureshi, Sardar Iqbal, Hammad and others for kidnapping me and Faizan and demanding money for our release." He said that legal action should be taken against them. Bilal Colony police registered a case and transferred the investigation to Special Investigation Unit (SIU), Saddar.
When contacted SHO Bilal Colony, Aftab Abbasi said that a case has been registered against the CTD officer on the order of the court. He said that all facts will come to light after investigation.
Published in The Express Tribune, July 22nd, 2022.
COMMENTS
Comments are moderated and generally will be posted if they are on-topic and not abusive.
For more information, please see our Comments FAQ