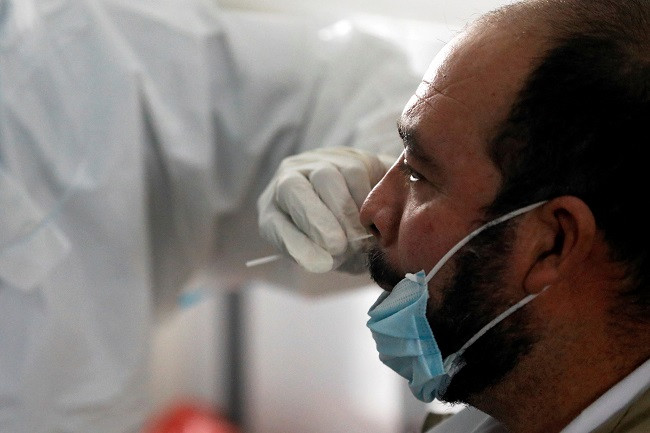 ---
Pakistan makes its way out of Japan's Covid 'red list'
Pakistani embassy in Tokyo says new categorisation will come into effect from July 27, urges precautionary steps
---
Pakistan has made its way out of Japan's red-listed countries in connection with the Covid-19 pandemic.
"As a result of the efforts of the embassy of Pakistan, Tokyo, the government of Japan has removed Pakistan from the category of red-listed countries in relation to Covid-19," read a statement issued by the Pakistani embassy in Tokyo.
The new categorisation will come into effect from July 27 onwards, while precautionary measures against the spread of the fatal virus will remain in place.
The embassy further stated that the Pakistani community in Japan is being encouraged to remain vigilant against Covid-19 and take the necessary steps.
Also read: Covid-19 resurgence
Whilst people have been focused on the devastating monsoon rains, the Covid-19 positivity rate is rapidly surging across the country.
Even though high positivity ratios may not necessarily indicate another outbreak, there is an increased risk of a sixth wave amid a global resurgence.
Many countries including Pakistan rolled back on SOPs after cases declined. Now with a reduction in surveillance including testing and sequencing, it is particularly challenging to determine the impact of the sub-variants that are driving up hospitalisations and death rates.
Thus, the WHO urged countries to continue implementing necessary measures to reduce transmission and improve immunity amongst the people. If countries fail to curb transmission, new and stronger variants can emerge with different degrees of virulence, transmissibility, and immune escape potential.