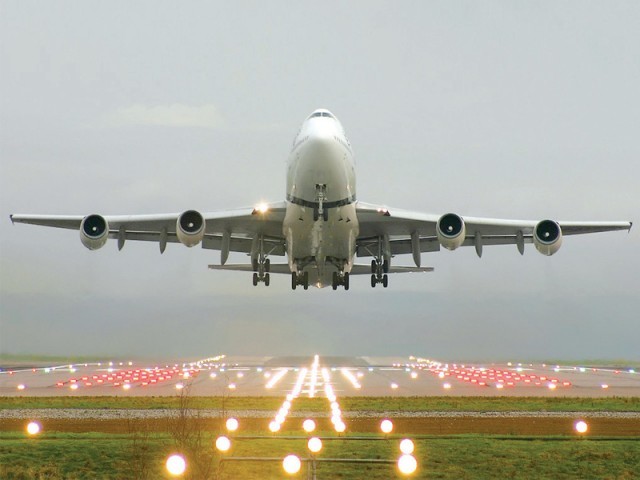 ---
LAHORE:
Springing into action over increasing incidents of bird strikes, the Civil Aviation Authority (CAA) has banned the take-off and landing of passenger aircraft at the Allama Iqbal International Airport in Lahore between 5 am to 8 am from July 11 to September 15.
The authority recorded an increase in bird strikes over the past few weeks during the monsoon season and decided to ban the landing and take-off of passenger planes during the said hours.
It also issued a notice to Pakistan International Airlines (PIA) and other local and foreign airlines to change the landing and take-off hours in the morning. The airlines have been directed to ensure compliance.
Acting on the directives, the national flag carrier has changed its flight schedule.
This ban will be applicable to all types of passenger planes for two months and has been especially enforced to make air travel safer on Eidul Azha.
The CAA has also decided to launch an awareness campaign for residents of localities around the airport to ensure that they discard garbage in trashcans during Eid and the monsoon season so that air safety can be ensured.
Last month, the aviation authority released hair-raising statistics of bird strikes, revealing that out of 622 incidents recorded in the past four-and-a-half years, 198 took place at the Lahore airport alone, causing financial damage to local and foreign airlines.
COMMENTS
Comments are moderated and generally will be posted if they are on-topic and not abusive.
For more information, please see our Comments FAQ