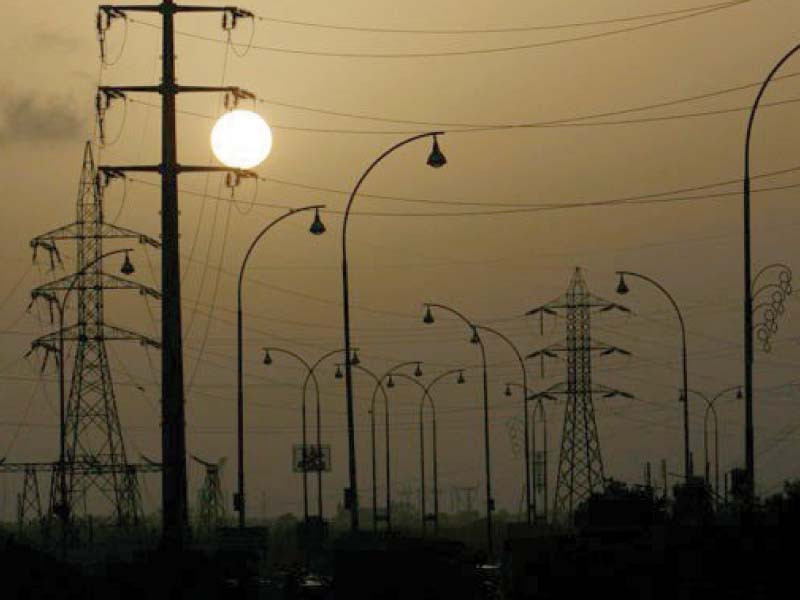 ---
KARACHI:
The elite capture has brought Pakistan to the verge of collapse. The economy is being run through imports and local consumption since the 1960s, which has increased the debt burden to unsustainable levels, experts said on Thursday.
The continuous increase in the benchmark interest rate in the name of controlling inflation has made industries uncompetitive, while a significant increase in petroleum product and electricity prices and the surge in tax rates has badly impacted the economy and overburdened the poor people and the people belonging to the middle-income groups,
they added.
Federal Board of Revenue (FBR) former chairman Shabbar Zaidi said the revival of International Monetary Fund (IMF) loan programme was the most effective solution in the short run.
At the same time, "the rulers have to fix structural issues like asking traders to open the market early in the morning and shut down shops at sunset to cut the energy import bill".
"There would be total blackout in Pakistan if the IMF does not revive its loan programme," he said, adding "we have to improve our relationship with the US, instead of fighting with it, as the IMF operates under its influence."
He was speaking at the 13th interactive series of Ziauddin University Dialogue (ZUD) on "Pakistan's Economic Problems: A Debate on Out-of-the-Box Solutions."
Since 1960 till today, the economy is being run through imports and local consumption. The stage has come where the country has lost almost all resources to continue running through imports.
"Pakistan has collapsed … is sovereign default inevitable? ... We are heading towards sovereign default," he said.
He suggested three solutions including adopting energy conservation through revising market timings. "This will save 3,500 megawatts per day, cut energy import bill by $2-3 billion a year and end load-shedding in the country."
Secondly, the rulers should end doing experiments with the economy. "We don't have the ability to do successful experiments (with fiscal and monetary policies). We should simply adopt best international practices. We should strictly follow the economic measures being taken by the US and India from time to time."
Third, Pakistan's financial capital should be moved to Karachi from Islamabad. "The head offices of SECP, FBR and Ogra should be based in Karachi as Islamabad's environment does not suit financial policy making."
Institute of Business Management (IoBM) College of Economics and Social Development Dean Dr Shahida Wizarat criticised governments for the increasing rate of taxes and the central bank's benchmark interest rate.
"The higher rate of taxes and interest rate consume all the money available to poor people and people belonging to middle-income groups. After paying their utility bills, they have left with nothing (no money) to have food," she said.
She said the central bank was unjustifiably increasing its interest rate. The elevated inflation reading was the resulting increase in petroleum products and electricity prices. This is cost-push inflation. Monetary tightening is not the answer to cost-push inflation. The rate hike has crippled the economy and overburdened people.
"Pakistan's debt is becoming unsustainable, meaning the country would not be able to service its debt, going forward," she said.
She differed with Zaidi to follow US and India in running the economy and said imported economic managers cannot make pro-Pakistani policies.
"We can reduce current account deficit through cutting imports by $11 billion in a year through imposing a ban on luxury items like cars, mobile phones, cosmetic products, butter, cheese and chocolate and animal foods,"
"Going back to IMF, again and again, is meant that we have adopted a policy of defaulting Pakistan in international payments."
Research Institute of Islamic Banking and Finance Chairman Dr Shahid Hasan Siddiqui said that rules have always been doing policy-making which mostly suits the elite class and "the burden is passed on to the economy and the nation of 220 million people."
"They are not only the politicians whose policy-making support elite capture, but all pillars of the state including judiciary and external forces like IMF (through influencing rulers) do support elite in Pakistan."
Every government announces tax amnesty schemes to allow rich people to covert their black money into white ones. Pakistan has gone back to IMF 22-time in the recent past. "These are easy decisions. Why don't rulers go after rich people to recover $900 billion of
nation money?" ­­
Published in The Express Tribune, July 8th, 2022.
Like Business on Facebook, follow @TribuneBiz on Twitter to stay informed and join in the conversation.
COMMENTS
Comments are moderated and generally will be posted if they are on-topic and not abusive.
For more information, please see our Comments FAQ