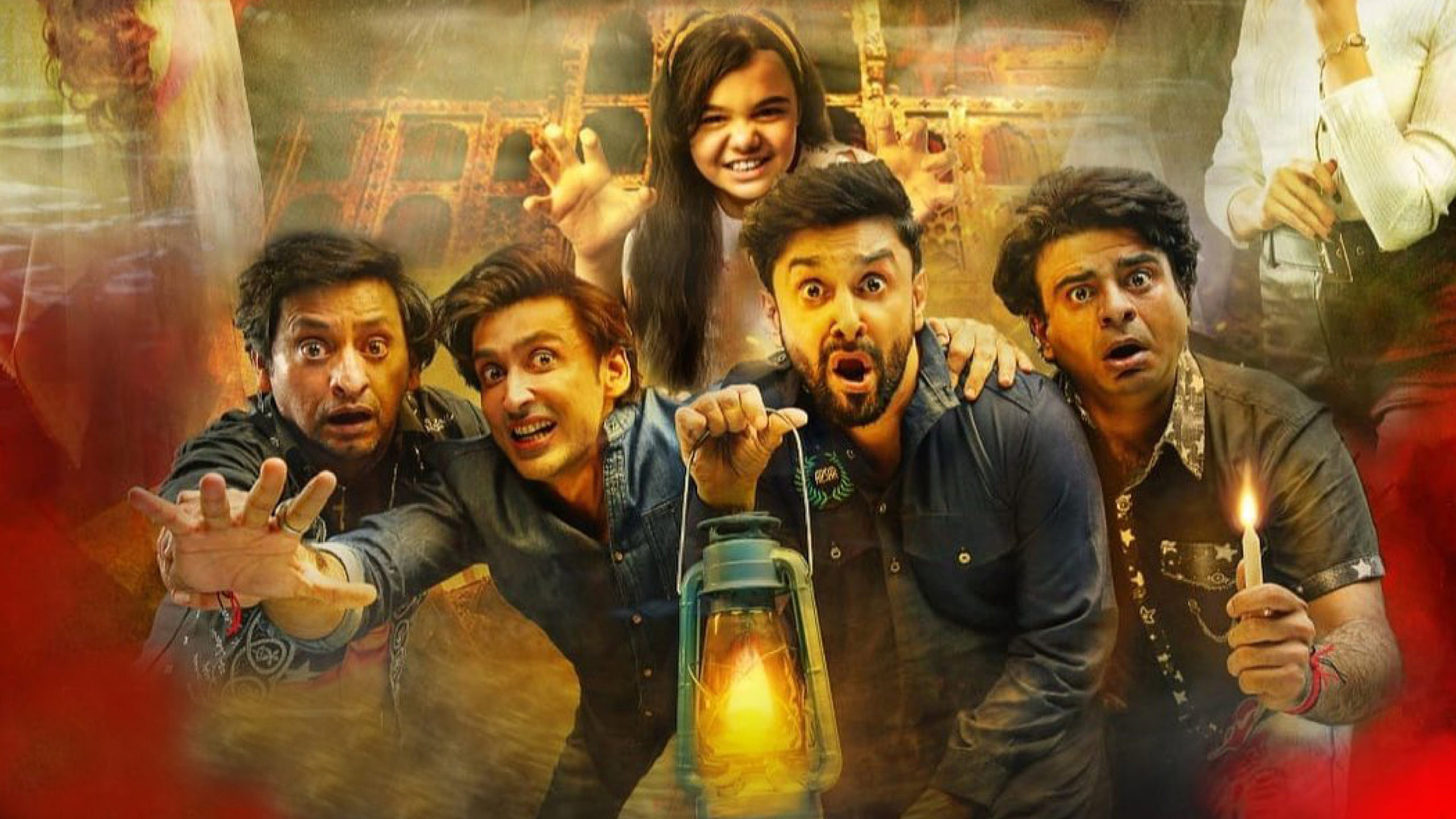 ---
KARACHI:
Actor Salman Saqib Sheikh, popularly known as Mani's Eidul Azha release Lafangey has been making headlines for having been "banned" by the censor boards for its "objectionable content, vulgar and double meaning language."
However, Mani has informed that the film's fate has not been decided yet, given censor boards are yet to officially declare whether it should be screened or not. Lafangey makers are currently waiting on approvals from Central Board of Film Censors (CBFC) and Punjab Censor Board while the Sindh Censor Board's approval depends on the removal of certain dialogues.
Speaking to The Express Tribune in a telephonic conversation, Mani shared that his team is meeting the chairman of CBFC today to discuss the fate of the film. Lamenting that these are all "delay tactics" to stop the horror comedy from releasing on Eid, the Ishrat: Made In China actor added, "The film has not been banned. I don't know who started these rumours but they're completely baseless. We are still waiting for approvals from censor boards, specifically the Punjab Censor Board. The Sindh board had asked us to remove certain dialogues and we made the film as clean as we could. We even removed some from our own side just to be safe, risking our film's success by compromising on its humour."
A senior official at CBFC informed The Express Tribune earlier that "The CBFC has reviewed Lafangey but it hasn't decided anything regarding its release yet. We will soon pass a decision in this regard. However, even the Punjab Film Censor Board watched the film and demanded removal of a lot of dialogues that do not comply with their regulation policy. The board has held its decision for now."
Commenting on the board itself, Mani said, "We haven't received a notice as of yet. I don't understand why Punjab and Sindh boards exist when the final decision has to be made by CBFC only. They've seen both the film and the version where we cut certain dialogues upon their demand. We haven't received any written notice after that. They're delaying it as much as they can so our film can't come on Eid and we're not stupid to release it after that. There's no business for films in Pakistan except for on Eid."
Upon the allegedly vulgar dialogues, he claimed that humour can be different for all and such dialogues have previously been used "in other films such as Wrong No." as well. "The dialogues are in good humour and I honestly do not understand their criteria. Waar was allowed to screen in cinemas where Shaan [Shahid] says f**k off on screen. Sanju was screened here with nude scenes, another Pakistani film I won't name had the dialogue "kapooray dheele hain" so I don't understand the criteria. Censor board should have people from of all ages with an understanding of film and television to be able to critique on it."
COMMENTS
Comments are moderated and generally will be posted if they are on-topic and not abusive.
For more information, please see our Comments FAQ