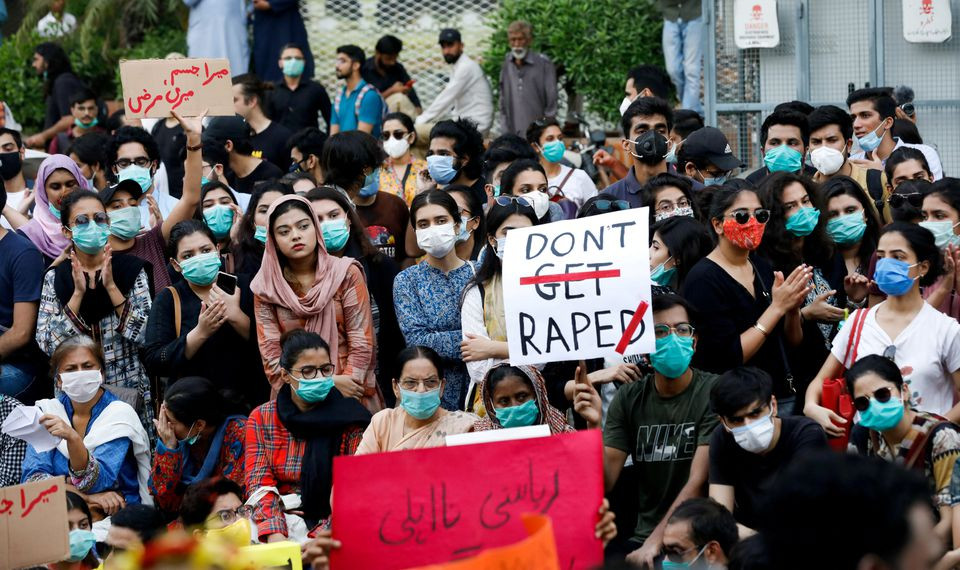 ---
ISLAMABAD:
Four men abducted a woman from F-12 area within the limits of Golra police station and subjected to gang rape for several days.
After a few days police registered a case but have not been able to arrest the suspects despite their identification by the victim.
According to sources, Amna Bibi, a resident of F-12 told the police that she was married to a man named Owais in Multan, after which she moved to F-12 with her husband. A few days ago, her husband had gone to work when a friend of his stepfather came to her house with Ashfaq Khan and two other men, and told her that her mother had been very ill and was waiting for her outside the home in a car.
Upon reaching the car, they forcibly put her in the vehicle and took her to a house where they continued to rape her.
The complainant further told the police that a few days later, she was moved to another house where the men continued to sexually assault her. As soon as she got the chance, she managed to escape and reach Golra police station.
Published in The Express Tribune, July 5th, 2022.
COMMENTS
Comments are moderated and generally will be posted if they are on-topic and not abusive.
For more information, please see our Comments FAQ