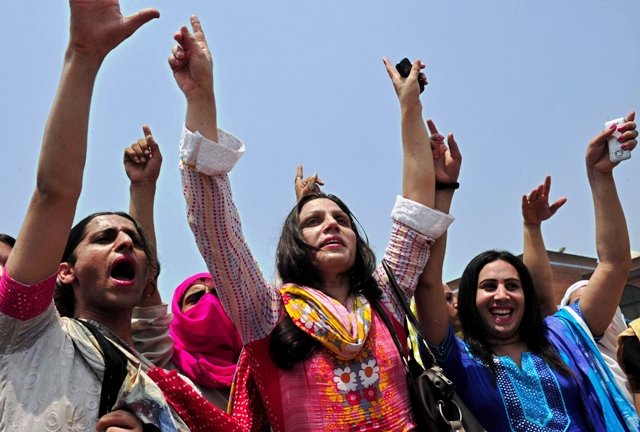 ---
ISLAMABAD:
The legislative developments in Pakistan on the transgender persons have caused confusion and chaos instead of guaranteeing the rights of the marginalised population of the gender variant population in the country.
The Transgender Persons (Protection of Rights) Act, 2018 has been legislated without recourse to local realities, cultural implications, and even the judicious safeguards.
This was the crux of the views expressed at a roundtable consultation regarding this 2018 legislation at the Institute of Policy Studies (IPS), Islamabad in collaboration with Shaybani Foundation and National Law College, Rawalpindi.
A diverse group of experts reviewed the law and the developments emanating from this legislation from the legal, social, religious, and cultural aspects. Medical and psychological aspects of the issue were also discussed threadbare.
It was pointed out that the right to gender identity on the basis of self-perception is the major flaw in this law and is already harming the social structure and violating the legal framework of the country. There are detailed guidelines in Islam related to those individuals who are born with ambiguities related to their sex. Their gender and rights are ordained under a scheme that ensures their welfare, rights, and participation in normal life to their maximum potential.
Despite this fact, the law in Pakistan has been promulgated without recourse to these injunctions or understanding the domestic context of the khwajasara population. In its current form, the law serves the purposes of the western campaign for LGBTQ persons and fails to eliminate the factors bringing agony to the lives of gender-variant persons in Pakistan, like the infamous guru culture.
IPS Chairman Khalid Rahman said that the issue is not just confined to any single law or definition, rather it is related to a dimension of contradicting paradigms of life. He endorsed the importance and need for public awareness, networking and collaboration, and intellectuals' role in dealing with the issue, which must be seen in a larger context in the changing global environment.
Rahman also highlighted the need for working on the rehabilitation of affected people in this regard. The issue of the rights of the gender-variant persons must be taken up proactively to avoid a vacuum that would allow social engineering into our cultures, he said.
Published in The Express Tribune, July 2nd, 2022.
COMMENTS
Comments are moderated and generally will be posted if they are on-topic and not abusive.
For more information, please see our Comments FAQ