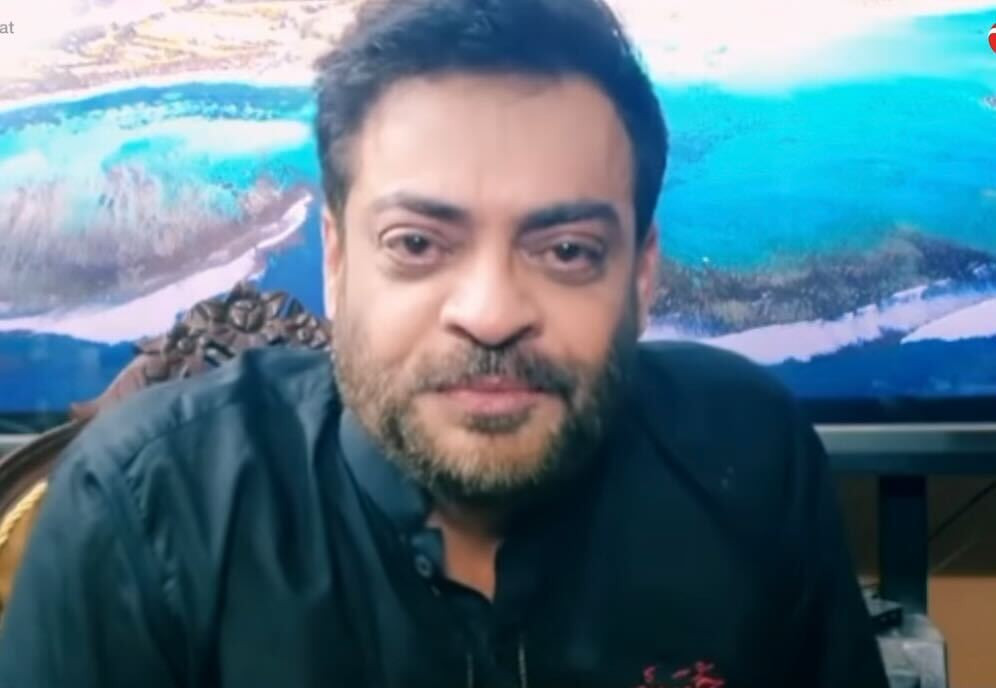 ---
KARACHI:
The Sindh High Court (SHC) on Wednesday suspended an earlier order by the judicial magistrate regarding TV host Aamir Liaquat Hussain's exhumation and subsequent autopsy.
The court also issued notices to the health secretary and the medical board formed for the purpose.
A two-member bench, headed by Justice Muhammad Junaid Ghaffar, heard the petition seeking a stay order on the post-mortem of the late TV host turned politician.
The lawmaker's daughter, son and their lawyer, Zia Awan, appeared in court as the latter argued against Judicial Magistrate East Wazir Hussain Memon's decision.
Justice Ghaffar questioned what was wrong with Memon's verdict. The counsel contended that the person who applied for the autopsy was not a relative.
"Anyone can come like this tomorrow. The purpose of the applicant seeking Aamir Liaquat's autopsy was to get cheap fame," he stated.
Read Aamir Liaquat: The star Aalim who ran us like a circus
Citing the example of the late Pakistan Peoples Party leader, Benazir Bhutto, he added that "an autopsy was also not carried out after the denial by former Prime Minister Benazir Bhutto's heirs. The assassination of Benazir Bhutto was also a high-profile case."
The counsel further stated that an autopsy is "prohibited" according to the Sharia and presented a fatwa to support his argument. "Autopsy of Aamir Liaquat will desecrate his grave," he pleaded.
Calling Mmeon's judgment a "hasty" decision, he urged the court to "quash" it.
To this, the court inquired if the lawyer had been granted an opportunity to plead his case before the magistrate, to which he responded in the affirmative but expressed dissatisfaction in the process.
"No fan has the right to appeal for an autopsy. If that happened then it will set a bad example" he furthered.
The court then directed Awan to read the written judgment of the magistrate and after the advocate complied, the court suspended the earlier order.
The hearing was adjourned till June 29 and notices were issued to the concerned parties.
'Stranger obtained autopsy order'
Speaking with journalists after the hearing, Awan said that despite the presence of the TV host's son, daughter and ex-wife being present, a stranger had gone to court and obtained an autopsy order.
"The magistrate had examined the body twice. Police inspected the scene" he lamented.
The lawyer said that "the petitioner had stated that there was a property dispute while police said there were no signs of torture on Aamir Liaquat's body."
The lawyer also said that the family believes the famous TV celebrity lost his life to depression and said "we will file a separate case against those who caused depression".
Dr Aamir Liaquat Hussain passed away in Karachi on June 9, weeks after "bidding farewell" to Pakistan in an emotional video message.
COMMENTS
Comments are moderated and generally will be posted if they are on-topic and not abusive.
For more information, please see our Comments FAQ