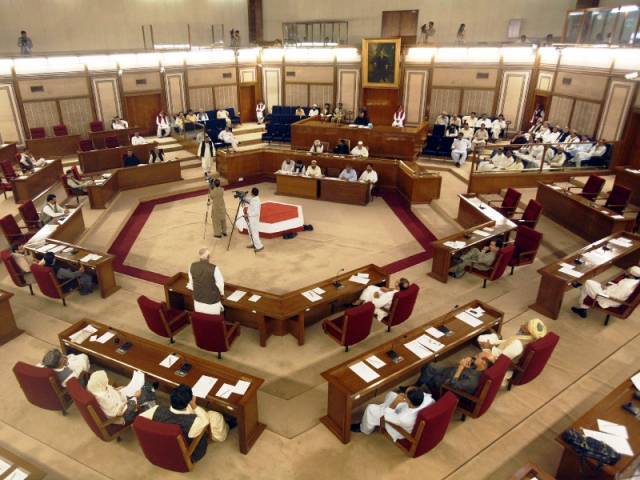 ---
QUETTA:
In a bid to stage a protest against the use of force by police in the form of tear gas and baton charge on government employees ahead of the Balochistan budget for the financial year 2022-23, the grand employees association has announced the closure of all government offices and schools throughout the province on Tuesday.
Balochistan is all set to present its budget on June 21 (today) in the Balochistan Assembly.
Various government employee organisations had announced they will protest outside the Chief Minister's Secretariat prior to the presentation of financial budget.
Government employees staged demonstrations to mount pressure for the acceptance of their demands.
"Government used force against peaceful employees," Abdul Rasheed, one of the protesting government teachers, said, adding that police baton-charged the employees without any justification.
The total outlay of the budget is expected to be 560 billion rupees with a 90 billion rupees deficit, sources within the finance department told The Express Tribune.
Activists of a grand employee alliance were trying to enter the red zone to press the government for acceptance of their demands when police pushed them back.
The red zone and Quetta's high-security zone gave a deserted look after the employees and police clashed.
"The government is serious about providing a solution to employees' problems," Finance Minister Sardar Abdul Rehman Khetran said, maintaining that despite financial constraints, the government has prepared a better package for government employees and pensioners.
Hundreds of baton-wielding policemen were deployed at the main chowk leading towards the CM Secretariat and Governor's House.
The protesters were chanting slogans against the incumbent BAP-led government for its failure to address the problems.
"We want an immediate relief in our salaries like other parts of the country", Professor Raziq Ulftat Kakar, one of the protesters said, recalling that the government had made many promises but failed to keep its word.
People suffered difficulties because of the ongoing protest and they used alternate routes to reach their destinations.
The protestors comprised teachers, clerks and other employee associations.
COMMENTS
Comments are moderated and generally will be posted if they are on-topic and not abusive.
For more information, please see our Comments FAQ