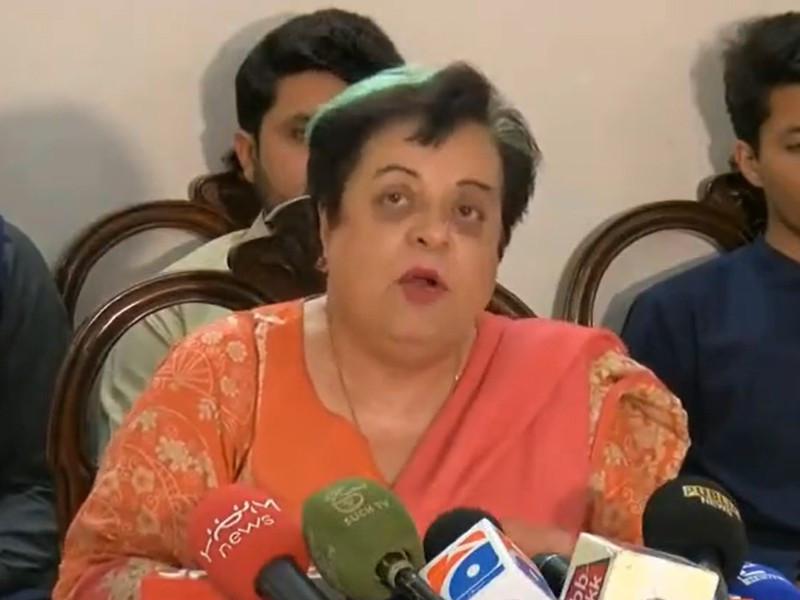 ---
PTI Senior Vice President Dr Shireen Mazari has demanded of the incumbent government to "show some decency" and tender an apology, saying the "cabal of crooks" while being in opposition tried to "blackmail" Imran Khan and censured him for his efforts on Financial Action Task Force (FATF)-related legislations.
On Friday, the FATF had announced that Pakistan had substantially completed its two action plans, covering 34 items, as part of a bid to get off the grey list on which it had been since 2018.
The decision would end the threat of Islamabad being put on the black list.
Terming the incumbent regime an "imported" one, Dr Mazari in a statement on Saturday said that the "cabal of crooks" when in opposition resorted to blackmailing tactics and opposed the much-needed FATF-related legislations for an NRO (relief in corruption cases).
"The imported government can try to take undue credit for the landmark achievements but Pakistan knows them well as they opposed the FATF bills in Parliament in 2020," she said.
"All these crooks including (Minister of State for Foreign Affairs) Hina Rabbani Khar walked out of the house in protest when Imran Khan and his team were fighting to get Pakistan off the FATF grey list.
Pakistan was put in the grey list during the rule of PML-N," she added.
"Hina should show some decency and thank Imran Khan and the PTI government for burning midnight oil to ensure [completion of] FATF action plans to rescue Pakistan after PML-N government landed the country on grey list."
The former federal minister highlighted that the progress in FATF action plan was based on concrete legal actions and not on diplomatic skills, "therefore all credit goes to PTI and its team".
"If the 'cabal of crooks' have any shame they should apologise to the nation and PTI."
COMMENTS
Comments are moderated and generally will be posted if they are on-topic and not abusive.
For more information, please see our Comments FAQ