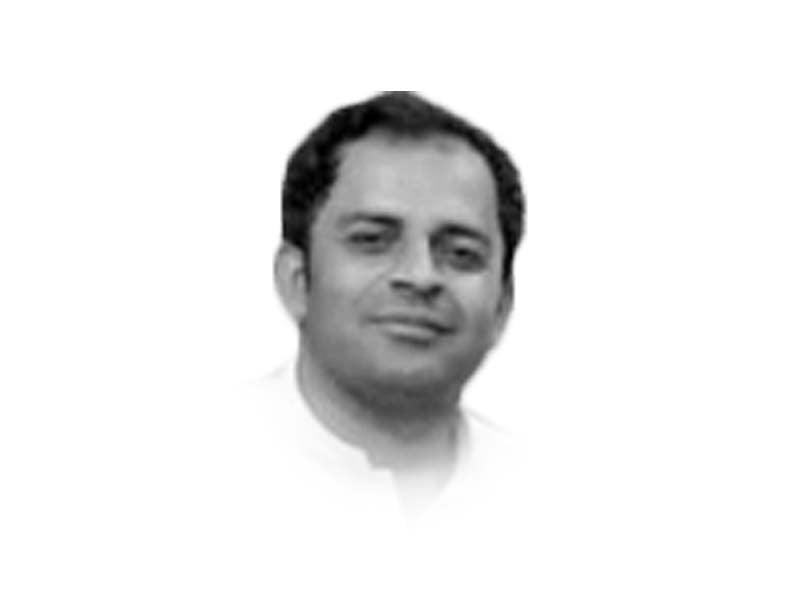 ---
Humankind has an innate appetite to undertake adventurous pursuits in life. To this end, they set objectives and work for their accomplishments. These schemes direct and define one's entire journey of life. However, the materialisation of a dream isn't a walk in the park. Rather the prized possessions demand a sacrifice of comfort and convenience. A positive approach, pragmatic planning and persistent efforts help make life a rewarding experience.
While walking on the trek of life, one comes across two choices — a grinding but rewarding life; and an idle but a barren living. In any case, one should choose the former. If we take a challenging life, we need to brave its inextricably linked untoward realities with gratitude. For challenges don't come to defeat us but to strengthen and succeed us. They mould and polish us to our best possible shapes. They push us for personal and professional growth and prepare us for far greater social roles. Excruciating though, the obstacles, frustrations and failures develop resilience, strength, sagacity and compassion. This way, they help us smoothen our sailings through the throes of life.
However, our society is getting increasingly inclined to indolence and sickly comfort. A dull, sedentary and safe life is most sought-after and idolised project for most in our part of the world. We have built around ourselves virtually unassailable asylums of inaction and inertia. We dread the hardships in our pursuits. Though we lack in action, we avidly dream and set objectives. We are brilliant planners but averse doers.
From the cosy comfort zones, we aim at accomplishing feats. We wish to move mountains without moving ourselves. We adore success but abhor efforts. We detest challenges inextricably linked with success. We hardly dare to translate our aspirations into reality. Others might live their dreams. We love to live in dreams. This way, rather than radiating energy and enthusiasm, most of us infect others with dormancy. Isn't it a great paradox?
The inactivity is reflected from our growing obsession with procrastination, lame excuses, disinclination and dependence. Short of willpower to work diligently, we often indulge in minimalist approaches to success. Sycophancy of notoriously prominent personalities, paying hefty sums for a position or job at the cost of rightful aspirants are yet another instances of our sick aspirations.
In the midst of fast-paced transformations, sky-rocketing costs of living and edge to edge competition, we need the reorientation of our thoughts and actions. We need to acknowledge that a stagnant and still life is no life. Hence, we should choose to fight for our dreams. That sufferings are disguised ease and keys to unlock the inherent intellectual prowess. That salvation lies not in evading hardships but in facing them. That an effortless comfort is ephemeral. Only through experiencing the inextricably linked tribulations of life can we attain sustainable success and ease.
We need to realise that bad days are the harbinger of an enlightened living. That root of insight and sagacity of philosophers and scholar across the history lie in the wreckage of their adversarial life. It's through experiencing the life of trails and errors that we ultimately find the path to light. Moreover, a life laced with adversities produces empathy, humility and compassion for the fellow beings around. For only those undergoing deprivations and mishaps feel other's agonising plight. The scares and bruises on the struggling souls aren't marks of weakness, but of survival and resilience. These are more sacred than the marks of idleness. That no angel from divine would descend to rescue us or actualise our dreams. We should wrestle for our dreams on our own.
And finally, we need to accept that an idle life ends in stagnation and ultimate regret in the longer run. Since life is a onetime project, we need to make the best use of it for the benefit of ourselves and the fellows around. If braced with resilience, the hardships would unlock the innate human potential and unleash priceless treasure of a balanced, stable and resourceful living experience.
Published in The Express Tribune, June 19th, 2022.
Like Opinion & Editorial on Facebook, follow @ETOpEd on Twitter to receive all updates on all our daily pieces.
COMMENTS
Comments are moderated and generally will be posted if they are on-topic and not abusive.
For more information, please see our Comments FAQ