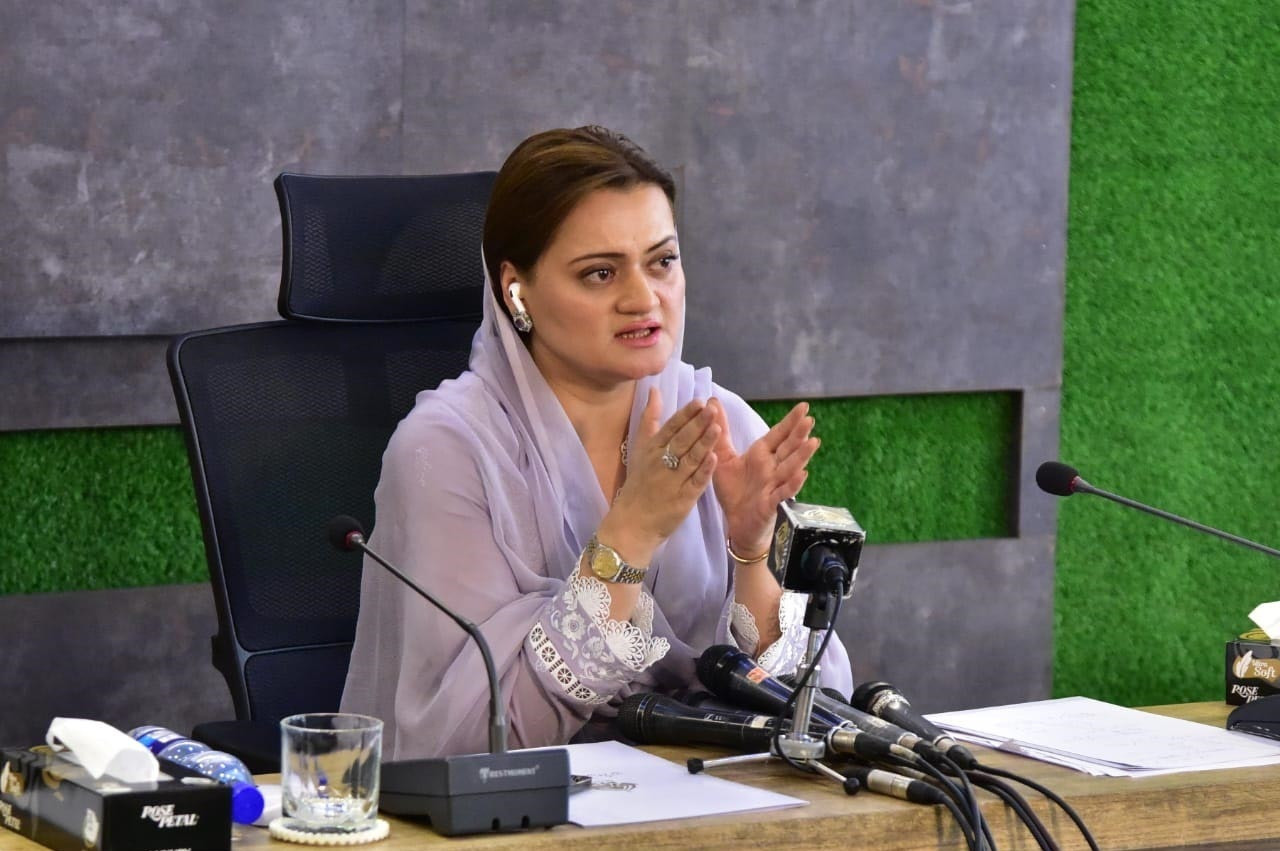 ---
ISLAMABAD:
Information Minister Marriyum Aurangzeb said on Wednesday former prime minister Imran Khan himself had approved the press release of the National Security Council (NSC) meeting and that he had no evidence to prove a foreign conspiracy against his government.
"Why did he approve the press release of NSC meeting if he was convinced that there was a foreign conspiracy against his government and what has barred him from presenting the evidence, if any, before the forum," she told a news conference.
"Imran should, himself, have formed the judicial commission if he had any evidence that his government was removed under a foreign conspiracy," she said. "Imran Khan has, so far, failed to give any evidence to prove his claim of foreign plot against his government."
The minister reminded that Imran himself chaired the NSC meeting in capacity as the prime minister and endorsed the minutes of the committee meeting, which ruled out any foreign conspiracy against his government.
"The press release was a joint stance of the state and the government which was then headed by Imran Khan himself," she said, adding: "The state does not change the official stance for the sake of his opinion and false narrative on the so-called foreign conspiracy."
The minister said the second meeting of NSC which was chaired by Prime Minister Shehbaz Sharif reiterated the same stance that there was no conspiracy against the previous government.
"The political and military leadership present in both the NSC meetings had only one stance ie no conspiracy was hatched against the Imran's regime," she observed, adding that the DG ISPR had once again rejected "any iota of foreign conspiracy" against Imran-led government.
COMMENTS
Comments are moderated and generally will be posted if they are on-topic and not abusive.
For more information, please see our Comments FAQ