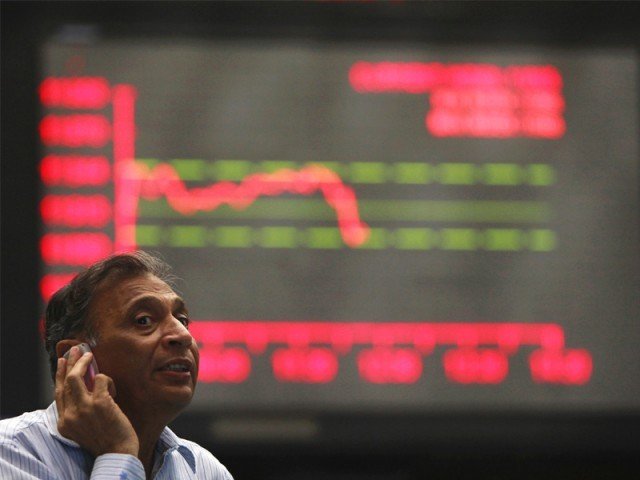 ---
Market watch
Stocks end little changed ahead of budget
Benchmark KSE-100 index sheds 15.25 points to settle at 41,553.16
OUR CORRESPONDENT
KARACHI
The Pakistan Stock Exchange on Wednesday endured a range bound session as a lack of positive triggers restricted the market from posting gains.
Investors remained cautious in the wake of uncertainty about the economic condition amid the upcoming budget announcement.
Unpredictability about the IMF loan programme also restricted investors. The rupee recovered partially, but investors opted to remain sidelined with eyes on the budget.
Earlier, trading kicked off on a positive note, however, profit-booking emerged in the initial hour, which pulled the KSE-100 index down. The market traded in a narrow range for most part of the session, but the final hour saw a steep decline as investors offloaded their stockholdings.
At close, the benchmark KSE-100 index recorded a decrease of 15.25 points, or 0.04%, to settle at 41,553.16 points.
Topline Securities, in its report, said that Pakistan equities closed almost unchanged where the benchmark KSE-100 index settled at 41,553 (down 0.04%).
Range-bound activity was witnessed at the bourse, which recorded an intra-day high of 52 points to 41,620 and low of 177 points to 41,392.
Investors remained confused over the economic condition with eyes on the upcoming budget and conclusion of IMF programme, Topline said.
Lucky Cement, Hubco and Pakistan Oilfields contributed the most positive points to the trading session. On the flip side, HBL, Fauji Fertiliser Company and Bank Alfalah were the major decliners, it said.
Around 150.8 million shares were traded while the total value came in at Rs4.48 billion.
Unity Foods was the volume leader of the day with trading in 11.81 million shares.
A report of Arif Habib Limited stated that the PSX continued to remain under pressure throughout the day due to concerns over an adverse budget and mounting inflation.
The benchmark KSE-100 index recorded a volatile session as investors opted to trade sideways. Lacklustre volume was witnessed in the main board stocks whereas hefty volumes were observed in third-tier stocks, it said.
Banking sector stayed in the red zone due to expectations of higher super tax and increase in other taxes in the upcoming budget, the report said.
The index closed at 41,553.16 points, down 15.25 points (-0.04%) day-on-day.
Sectors contributing to the performance included banks (-62.9 points), fertiliser (-18.2 points), textile (-15.7 points), automobile assemblers (-14.2 points) and insurance (-8.9 points).
Volumes decreased from 157.4 million shares to 151.1 million shares (-4% day-on-day).
Average traded value increased by 6.2% to reach $22.3 million as against $21 million, it added.
Stocks that contributed significantly to the volumes were Unity Foods, DG Khan Cement, Oilboy Energy, TPL Properties and Pak Refinery.
JS Global analyst Mubashir Anis Naviwala said that the KSE-100 index witnessed a range bound activity due to the lack of positive triggers. The market closed flat at 41,553, losing 15 points day-on-day.
Total traded volume stood at 151 million shares where Unity Foods (+1.9%), DG Khan Cement (-0.9%), TPL Properties (+0.3%), Pak Refinery (+0.3%) and SNGPL (+0.6%) were the major contributors.
"Going forward, we expect range-bound activity to continue and recommend investors to adopt a buy-on-dip strategy focusing on dividend-yielding stocks," the analyst said.
Overall trading volumes decreased to 151.1 million shares compared with Tuesday's tally of 157.4 million. The value of shares traded during the day was Rs4.5 billion.
Shares of 321 companies were traded. At the end of the day, 137 stocks closed higher, 158 declined and 26 remained unchanged.
Unity Foods was the volume leader with 11.8 million shares, gaining Rs0.38 to close at Rs20.45. It was followed by D G K Cement with 9.6 million shares, losing Rs0.53 to close at Rs56.13 and Oilboy Energy with 8.3 million shares, gaining Rs0.67 to close at Rs2.77.
Foreign institutional investors were net sellers of Rs798 million worth of shares during the trading session, according to data compiled by the National Clearing Company of Pakistan.
COMMENTS
Comments are moderated and generally will be posted if they are on-topic and not abusive.
For more information, please see our Comments FAQ