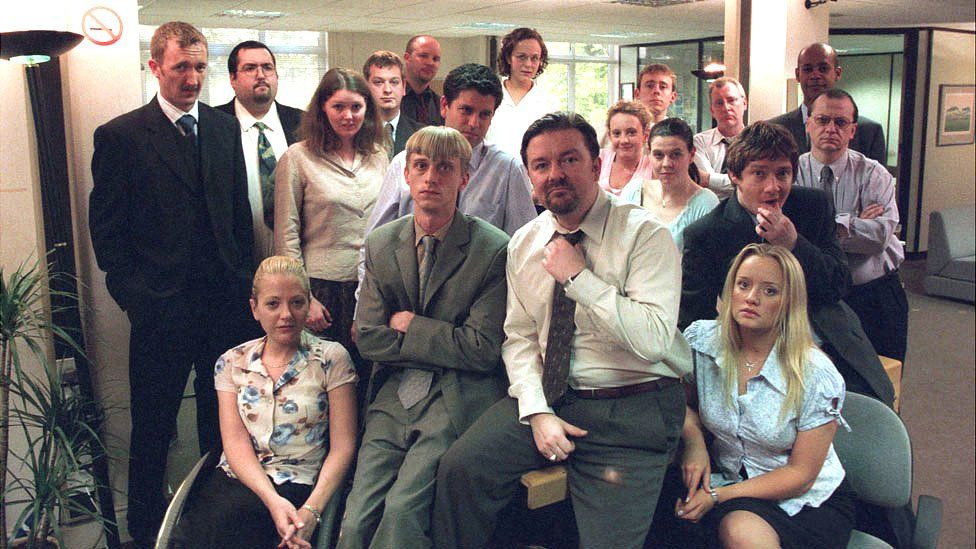 ---
The British cult classic comedy, The Office, is getting its first-ever Arabic adaptation titled Al Maktab. The show, which drew to a close almost two decades ago, will be getting an Arabic-language remake as BBC Studios, with ownership of format rights and Saudi-based MBC Studios team up for its production.
As per Variety, the show will be helmed by Egypt's Hisham Fathi alongside Italy's Alessandro Martella as the director of photography and Shadi Mcdad, from the Ryad-based AFLAM productions as the line producer.
The show will begin production in June for the first twenty episodes. These will be aired later this year on MCB's channels as a linear TV program and on their Shahid VIP streaming platform. The Arabic rendition of the show will be set in a courier company directed by Malik Al-Tumaifi with actor Saleh Abuamrh cast in the lead role.
The show will also be casting Fahad Albutairi, Nawaf Al-Shubaili, Adhwa Fahad, Reem Busati, Razan Mansour, Saad Aziz and Hisham Hawsawi among several others. "Audiences around the world, including in the MENA region, are no strangers to The Office and given its huge success over the past two decades, it's incredibly exciting for us to now be bringing the very first Arabic version of the comedy to MBC's screens very soon," said Zeinab Abu Alsamh, general manager of MBC Studios KSA.
"Although office working may look slightly different for many of us in 2022, the familiarity of these well-observed characters as they navigate petty rivalries, moments of friendship and humour, and a boss that sometimes makes a fool of themselves, still rings just as true," stated André Renaud, SVP format sales for BBC Studios.
The original British comedy show was also given an American adaptation which came to a close almost a decade ago. Written and directed by Steve Carell, Mindy Kaling and B J Novak, the show ran for nine seasons. The original show ended with two seasons, but since its release, there have been remakes in 10 different countries ranging from Canada, Germany and India to Poland.
Have something to add to the story? Share it in the comments below.
COMMENTS
Comments are moderated and generally will be posted if they are on-topic and not abusive.
For more information, please see our Comments FAQ