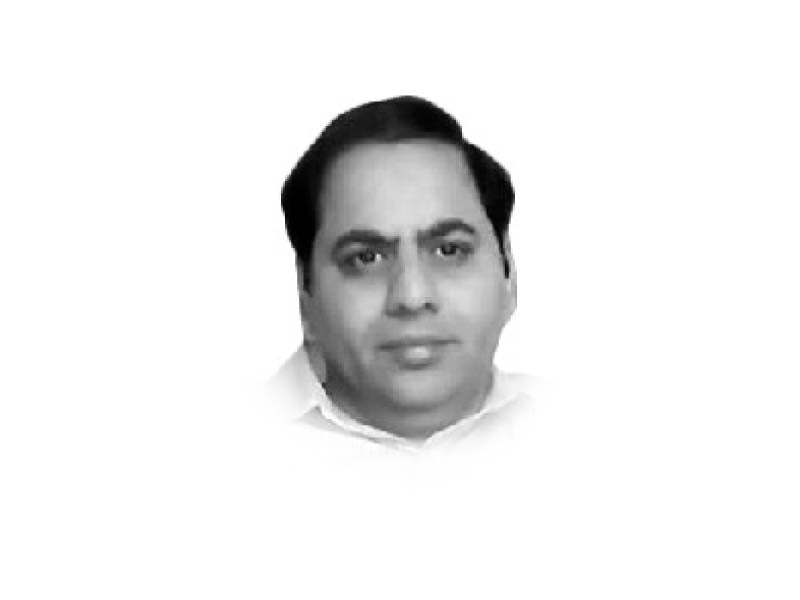 ---
China's rise is the foremost concern that has pervaded American policymakers over fear of being overtaken by an Asian country. Washington's paranoia under the US President Joe Biden clambered up with his Secretary of State Anthony Blinken tagging the world's second largest economy as 'the biggest geopolitical test of the 21st century'.
The Biden administration's China policy is laden with confusion as it idealistically seeks to cooperate, compete and confront Beijing simultaneously. The dicey modus operandi was put in a nutshell by Blinken last year. "Our relationship with China will be competitive when it should be, collaborative when it can be and adversarial when it must be."
So far, the US president's strategy toward China has varied little from his predecessor, pushing his aides in an awkward position and making them justify his diplomatic gaffes. In a scathing comment last October, Biden vowed to defend Taiwan in the event of a conflict. The White House rushed in to dial back what signaled a shift, from 'strategic ambiguity' to 'strategic clarity', in America's longstanding one-China policy.
During Trump's presidency, US Secretary of State Mike Pompeo unequivocally called for regime change in China by inducing Chinese people against their government. Worries hanging around the possibility of an armed conflict forced then US chairman of the Joint Chiefs of Staff Mark Milley to phone his Chinese counterpart twice to avert such a tragedy.
Biden's reckless comment that the US would intervene militarily if China were to reunify Taiwan by force, again set off panic in his national security aides over 'significant downsides' of the 'potential shift'. Once again, the White House had to cover things up, stating there's no change in America's one-China policy.
After the Ukraine crisis briefly arrested the overriding ambition of a country known by the acronym, US, the Biden administration is refocusing on the Indo-Pacific to infect the region with America's grim syndrome of containing China. The course Washington has picked to reach the goal is even more dangerous because the threat directly collides with the sovereignty of a major world military and economic power as well as undermines the region's security and economic interests.
At his first stop in Seoul, from where Biden kicked off his maiden trip to Asia as the US president, the Republic of Korea (ROK) President Yoon Suck-yeol agreed to cooperate on his Indo-Pacific Economic Framework (IPEF) given it is based upon the 'principles of openness, transparency and inclusiveness'. Yoon's advisers looked cautious, indicating that the joint statement and the IPEF didn't exclude any country.
The new ROK government's guarded tone vis-à-vis China expresses a desire to pose the country as a 'global pivot state' and shield Seoul's economic relationship with its top trading partner. Yet it remains to be seen how Yoon will thread the needle as he tries to preserve peace and stability in the Taiwan Strait and develop partnership with China 'through qualitative and quantitative economic cooperation' in the face of the US efforts to build an 'Asian NATO'.
Japan, meanwhile, is adding some spice to the hawkish US agenda. Japanese Prime Minister Fumio Kishida and Biden in a joint statement called on China to condemn Russia's actions in Ukraine but both leaders shilly-shallied to set forth this demand to their Quad ally, India, which is yet to lament Russia. Bizarrely, they 'requested' Beijing to help reduce nuclear risks and advance nuclear disarmament while blaming it for 'coercion by economic and other means' and undertaking 'coercive activities' in the South China Sea.
Kishida welcomed the IPEF and hoped for the return of the US to the Trans-Pacific Partnership (TPP), a deal Donald Trump withdrew from and eventually became the Comprehensive and Progressive Agreement for Trans-Pacific Partnership. But former Japanese officials are telling Biden 'forget about it' for the framework lacked hard commitments and could collapse like the TPP.
Japan and the ROK are two of the close US allies; they are themselves bitter rivals. That's another daunting challenge for Biden as both seek to draw nearer to Washington. Kishida wants strategic cooperation between Tokyo and Seoul; the nationalism factor in both capitals and compensation claims from the families of the ROK forced labour victims against Japanese companies at any time could overturn the odd rapprochement.
Myriad challenges make Biden's effort to hyper-focus on China broadly or specifically and step up the contest with Beijing difficult to achieve. Given the fact that the disaster-prone strategy will have drastic consequences for regional peace and prosperity and the international economy, some regional states would reconsider a thousand times before placing blind trust behind the US. The Ukraine crisis reminds them how abruptly military alliances such as NATO can upend regional stability and blow up the global economy.
Over growing unease within allies about regional disturbance that will eventually lead to economic turmoil, Biden reassures the US '(one-China) policy hasn't changed at all'. But his recurrent statements tell a completely different story: he's geared up to risk peace and stability of the Indo-Pacific for regional domination. This could be a rude awakening for the US partners, believing it can provide them security guarantee and economic boom.
Published in The Express Tribune, May 30th, 2022.
Like Opinion & Editorial on Facebook, follow @ETOpEd on Twitter to receive all updates on all our daily pieces.
COMMENTS
Comments are moderated and generally will be posted if they are on-topic and not abusive.
For more information, please see our Comments FAQ