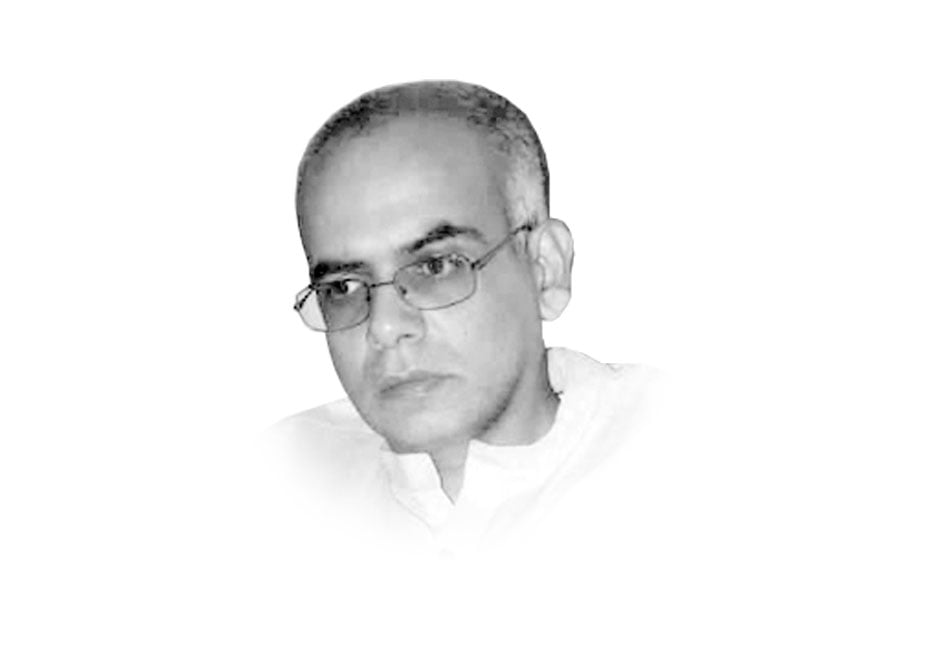 ---
Whether or not one believes in a Western conspiracy that sought to bring down the PTI government, the preceding government's lackluster performance and its inability to address deep-seated inequities within the country certainly did not help its case. It is unlikely that the current government, or any subsequently elected government that continues to rely on 'electables' to come to power, will be able to rid Pakistan of our lingering curse of elite capture.
Inequality is of course not a Pakistan-specific problem. The wide gap between the haves and the have-nots afflicts rich and poor countries alike. A country which seems to be performing relatively well in terms of economic growth can still be home to huge inequalities between rich and poor people, often correlating with other factors such as race, ethnicity and religion. Despite all the lofty rhetoric of a 'level playing field' being created by 'the invisible hand of the market', states still play an active role to put in place policies which can enable economic privileges to be captured by elite groups. Consider, for instance, the enormous amount of money spent by lobbyists hired by multinational corporations to influence decision-makers in powerful countries like the US.
Pakistan's economic policies also safeguard elite interests despite immense deprivation plaguing the country. The so-called Pakistani elites have strong representation in parliament and have hence been dubbed as 'electables', who align with different ruling parties to continue protecting and perpetuating their vested interests.
According to the UNDP's National Human Development Report (NHDR) for Pakistan, which was released last year, the richest 20% of Pakistanis hold around 50% of the national income. On the other hand, the poorest 20% hold just 7% of the country's national income. Despite these glaring inequalities, the NHDR had estimated that over 37% of public expenditure benefits the richest people in the country, whereas less than 15% of public expenditure reaches people in the poorest income category. Moreover, the biggest beneficiary of varied tax breaks, subsidies and preferential access to capital and other public services in Pakistan is the corporate sector. The second and third-highest recipients of state largess are the country's 1% rich elite, who collectively own 9% of the country's overall income. While their influence has reduced over time, feudal families, which comprise just over 1% of the population, own around 22% of all arable farmland. On the other hand, the majority of poor rural households own no land and must survive as sharecroppers, seasonal or daily waged agri-labourers.
Pakistan is undoubtedly located in a tough neighborhood and its security demands translate into a large defence budget. Besides spending a significant proportion of the country's income on military spending, the government also supports the military in the form of preferential access to land, capital, infrastructure support and tax exemptions for its varied corporate interests.
According to the UNDP's calculations, the total dollar amount of privileges provided to Pakistani elites (the corporate sector, feudals, powerful politicians and the military) adds up to around 6% of the country's economy. It is hard to justify spending so much of the country's scarce public sector funding on the nation's elites when Pakistan's human development indicators are the worst in South Asia (barring Afghanistan), and when Pakistan was ranked 153 out of 156 countries on the World Economic Forum's Global Gender Gap Index this past year.
Pakistan is a highly indebted country with a low growth rate, and this explains why financial planners need to keep tightening the fiscal belt to qualify for more international loans. Yet, there are many other countries within our region, and beyond, which have faced similar economic challenges but done a much better job addressing the basic needs of their citizenry.
Published in The Express Tribune, May 27th, 2022.
Like Opinion & Editorial on Facebook, follow @ETOpEd on Twitter to receive all updates on all our daily pieces.
COMMENTS
Comments are moderated and generally will be posted if they are on-topic and not abusive.
For more information, please see our Comments FAQ