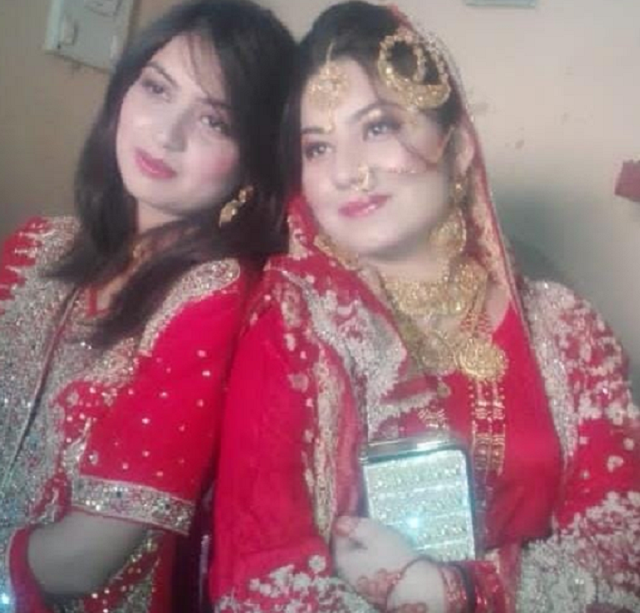 ---
GUJRAT:
Punjab Police were on Saturday investigating the murder of two Pakistani-Spanish sisters as an "honour killing", a brutal patriarchal practice that sees women put to death for bringing "shame" on their families.
A spokesperson for Punjab Police said Aneesa Abbas, 24, and Arooj Abbas, 21, were seeking separation from their husbands and were lured back from Spain to Gujrat where they were strangled and shot on Friday night.
آئی جی پنجاب نے گجرات پولیس کو اس افسوسناک واقعہ میں ملوث ملزمان کو جلد از جلد گرفتار کرنے کا حکم دیا ہے۔ ڈی پی او گجرات اس کیس کی خود نگرانی کررہے ہیں۔ ملزمان کو جلد گرفتارکر کے سخت سزا دلوائی جائے گی۔ https://t.co/Od5oO0MPXz

— Punjab Police Official (@OfficialDPRPP) May 21, 2022
Both the sisters, residents of Nathia village of Gujarat district, returned Pakistan from Spain on May 19, 2022, along with their mother Azra Bibi.
On the night of May 20, the two sisters were shot dead in the house of their maternal uncle, Hanif alias Goga.
The police registered a case on the complaint of ASI Yasir Nadeem against seven suspects and two unidentified persons.
The suspects include Anisa and Urooj's brother Shehryar Abbas, uncle Hanif alias Goga and cousins — Qasid Hanif, Atiq Hanif, Farazna Hanif, Hassan Aurangzeb.
All the accused managed to flee the scene and are on the run.
"The family created a story to convince them to come to Pakistan for a couple of days," said Gujrat police spokesperson Nauman Hassan.
"Preliminary investigations show this is a case of honour killing, but it is still developing and the investigation is ongoing," he added.
Also read: Man kills daughter, injures her friend
Police also said the women were being "pressurised" by their spouses — who were also their cousins — to aid their emigration to Spain.
Seven members of the sisters' family are currently wanted for murder.
Gujarat DPO Ataur Rehman said that the preliminary investigation has revealed that the two sisters were married to their cousins a year ago and now they wanted divorce from their husbands.
The sisters wanted to marry someone else in Spain and they had been tricked into returning home with their mother, the official added.
The police officer said when the two sisters refused to sign papers to enable their husbands to emigrate to Spain and demanded a divorce, a bitter argument broke out between them and later they were tortured before being killed.
Azra Bibi, mother of the victims, said a few moments before the incident, she tried to protect her daughters but she was locked in a separate room.
Galyana Police Station SHO Shiraz Haider said that Azra Bibi did not want to be a plaintiff in this case so the police became the party.
The Spanish embassy in Pakistan could not be reached for comment on Saturday.
Swathes of Pakistani society still operate according to strict codes of "honour" that radically undermine women's rights.
Entitlements to education, reproductive rights and the choice of who to wed are all curtailed by the practice.
There were more than 450 honour killings last year, according to the Human Rights Commission of Pakistan.
Men are sometimes targeted but the majority of victims are women and it is suspected that many cases go unreported.
In the past, women have been shot, stabbed, stoned, set alight and strangled for the charge of tainting their family's "honour".
Meanwhile, Punjab Chief Minister Hamza Shahbaz has taken a notice of the murder of two sisters in the jurisdiction of police station Guliana of district Gujrat and sought a report from the Inspector General Police (IGP).
The CM directed to ensure expeditious arrest of the accused involved in the incident and stern action be taken against them according to the law.
He also directed the authorities concerned to ensure early provision of justice to the heirs of the victims at any cost.
(With input from AFP)
COMMENTS
Comments are moderated and generally will be posted if they are on-topic and not abusive.
For more information, please see our Comments FAQ