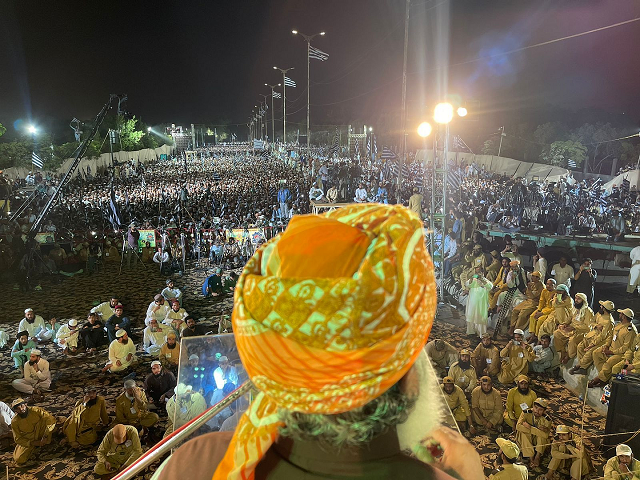 ---
KARACHI:
Lamenting the judiciary for taking a suo muo notice over former prime minister Imran Khan's statement during a rally, JUI-F head Maulana Fazlur Rehman has said "if the courts are willing to diminish their dignity and honour then they should not complain to them (coalition government) later."
Addressing a public meeting in Karachi on Thursday, the PDM chief asked the judiciary why any action was not taken against Imran when ex-FIA chief Bashir Memon made allegations against the then PM and when government officers were changed during the Panama Papers investigation.
Read Cheema to move SJC against LHC judge
"If a suo moto is to be taken under pressure of Imran's political rallies then JUI-F workers are also present in the field," Fazlur Rehman said, adding that if the judiciary wants to govern the country then they should step forward otherwise let the executive do their job.
He further questioned the judiciary that when the government changed the FIA officers as per the authority vested in it then why was a suo moto notice taken.
The PDM chief went on to say that it was good thing Imran came to power as his incompetence has been exposed.
Further on, Fazlur Rehman maintained that politics took an ugly form because of Imran Khan. "He [Imran Khan] proved to be incompetent in terms of performance and appeared mentally ill."
COMMENTS
Comments are moderated and generally will be posted if they are on-topic and not abusive.
For more information, please see our Comments FAQ