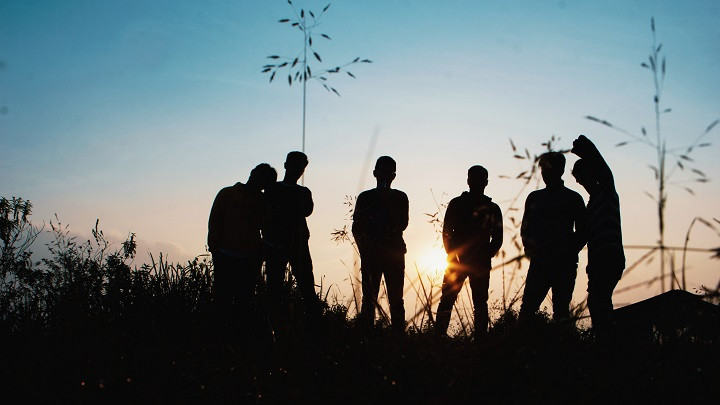 ---
MULTAN:
Pakistani youths are turning smarter with a variety of skills and geared up to pedalling the national economy to new heights and helping themselves in making the mark on the world gig economy as freelancers.
They no longer resemble those who relied on government jobs. Instead, they are becoming more talented and practical with guts and wits to take on the inflation onslaught, and joblessness does not worry them.
Time has changed. Now they are no more jobless and turning out to be charismatic individuals on the web and information communications technologies gifted by the 21st century. All they need is a computer and a work station to find their way to a successful career path.
"Not long ago, youngsters' dream career idea revolved around a chair, a desk, some documents to sign, some letters to draft and draw a salary," said Dr. Irfan Jafar, dean of the faculty of computer science at the Superior University Lahore.
"However, things have changed for good. Youngsters are now powerful enough to leave that orbit to master their destiny." Jafar said Pakistan had witnessed an exponential surge in freelancing during the last few years, especially during the Covid-19 pandemic.
"Freelancing is making inroads fast among the Pakistani youth." According to different data sources, freelance earnings in Pakistan had grown substantially during the last few years with freelancers earning millions of dollars during the Covid-19 wave. And this journey continues with more and more freelancers joining the squad in an effort to earn money for themselves and the country.
"The best thing about freelancers is the platforms where their work speaks for themselves and they no more need any reference or backing to become an earning hand," remarked Prof. Dr. Irfan Ahmad Baig from Muhammad Nawaz Sharif University of Agriculture (MNSUA), Multan. "Pakistan is among the most popular destination and countries in the world of freelancers and has started earning millions of dollars from freelancing," said Prof. Dr. Baig, quoting local and international labour index. "Pakistani youth has fuelled the gig economy, and number of freelancers is growing bigger."
According to a global freelancing index, there was 42 per cent increase in Pakistani freelancers since the second quarter of 2018, contributed by a very young population, 70 per cent of whom are under 30 years of age, and most of them have acquired technically-oriented training and education. The Global Gig Economy Index of Payoneer has also ranked Pakistan among top ten fastest growing countries in freelance earning.
The Vice Chancellor of MNSUA, Prof. Dr. Asif Ali, said that Pakistan's potential to accrue benefits from the gig economy was far larger than what it had so far demonstrated. "Some countries had taken the lead in adopting the Silicon Valley model.
But, potential of Pakistani talent is no less in taking strides in the IT sector. We will be closing in soon." Arham Jamal is a software engineer who used to work for software houses in Lahore a few years back but who has now opted for free lancing.
Published in The Express Tribune, May 3rd, 2022.
COMMENTS
Comments are moderated and generally will be posted if they are on-topic and not abusive.
For more information, please see our Comments FAQ