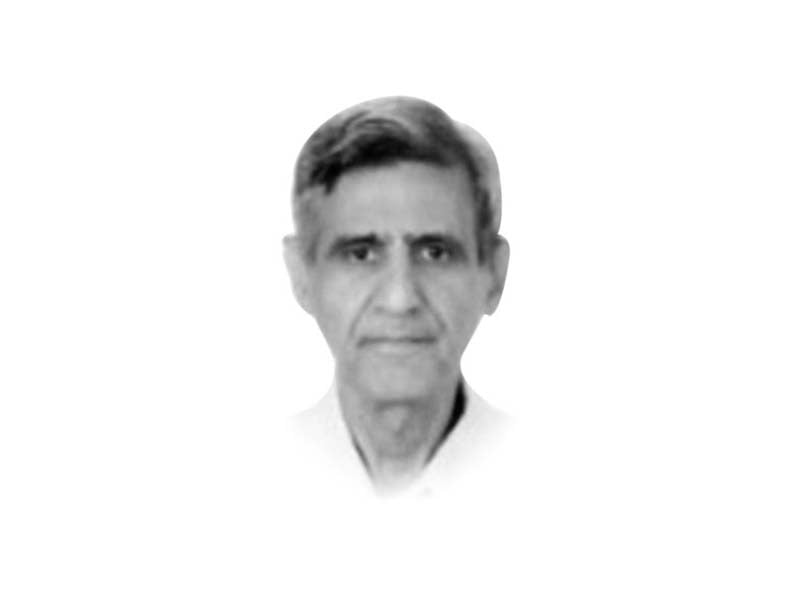 ---
The California gold rush (1844 - 1855) is a remarkable event in American history. It is illustrative of human enterprise, struggle and endurance. In less than a decade, the news of gold in Coloma, California, spread like wild fire and caused an influx of some three hundred thousand fortune seekers into California from the rest of the United States and other parts of the world. Mind you this was a period when travel was extremely arduous by any means. The sudden ingress of gold in the economy and rapid increase in population changed the fate of California which earned its statehood in the Compromise of 1850 ratified by the American Congress. Likewise, San Francisco grew from a small settlement of two thousand residents to a bustling town of about thirty-six thousand by 1852.
Embarrassing and muddled, on the other hand, is the history of one of the world's finest and largest gold and copper mines in Reko Diq situated in the hinterland of unevolved Balochistan. Discovered in 1978, it remained obscure and unheard of until 1993. Ironically a semblance of dark ages prevailed for almost a decade and a half as if the country were ruled by dimwits, to put it mildly. However, sometime in 1993, during the setup of an interim government in Balochistan, the inept and corrupt institution of Balochistan Development Authority, without any lawful mandate, entered into a Joint Venture Agreement with Broken Hill Proprietary Company Ltd. (BHP) of Australia. Thus, Reko Diq Exploration Licence for gold and copper to BHP was presented on a gold platter. The shareholding was structured in the most inequitable manner. BHP got 75%, and a paltry 25% went to the government of Balochistan (GOB). The royalty for GOB was also kept at the bare minimum of 2% when it was said to be around 6% internationally. Seems as if Balochistan Development Authority was acting under inviolable obligation or driven by some glittering inducement.
Next begins the period of shameful indolence from 1993 to 2006. During this long stretch of more or less thirteen years, the gold and copper veins in Reko Diq remained untapped but the treasure hunt map (i.e. Mining Licence) exchanged hands recurrently for short gains in the international market. All ensuing assignments with more and more flexibilities were legitimised with impunity by the greedy and compromised functionaries of the most backward and unfortunate province of Balochistan. Ultimately in April 2006 an extremely questionable novation ( i.e. change in ownership) was allowed in favour of Tethyan Copper Company Pakistan (Pvt) Limited (TCC) equally and jointly owned by Barrick Gold Corporation of Canada and Antofagasta plc of Chile. The exploratory work began on ground but TCC had to suspend its operations at Reko Diq in 2011 when its request for a Mining Lease was turned down by the concerned authorities. By now the higher-ups in the federal and the provincial echelons woke up from their deep slumber and realised the enormity of loot sale if they went ahead with granting the Mining Lease. Even the judicial intervention by Chaudhry Iftikhar, then Chief Justice of Pakistan, was ill-conceived as TCC under the umbrella of a bilateral investment treaty (BIT) between Pakistan and Australia had filed its claim in the International Centre for Settlement of Investment Disputes (ICSID), an arbitration forum in the US that operates under the aegis of the World Bank Group. ICSID slapped a fine of $6 billion against Pakistan in 2019.
The breakthrough in Reko Diq case was made by Imran Khan's team during his beleaguered days as Prime Minister. The PM personally witnessed the signing of a reasonably good agreement on 20 March, 2022 with Barrick Gold of Canada and avoided a crippling and unpayable fine of almost $6 billion, equivalent to our ongoing IMF programme. The reconstituted partnership between Pakistan and Barrick Gold is a groundbreaking event to unlock the enormous potential in five to six years from now provided that the incoming government does not drag its feet in meeting the definitive timelines. The Company pulling out from the deal, Antofagasta plc of Chile, is surrendering its 37.5% stake, will receive $900 million from the Government of Pakistan. The shareholding pattern has now changed to: Barrick Gold 50%, Government of Balochistan 25% (without any financial obligation as 15% operating expenses will be met by the Federal Government while the remaining 10% will be borne by the Parties in the Project) and the Government of Pakistan 25 percent through a consortium of the state-owned enterprises. These consist of Pakistan Petroleum Limited, Oil and Gas Development Company Limited and Government Holding Private Limited. If the exploration and production sector companies are burdened with paying off the $900 million to Antofagasta Minerals and also tasked with raising the operational cost for the Reko Diq Project then I am afraid the liquidity stricken PPL and OGDCL, largely due to circular debt, will fail to do justice with their own business of finding new discoveries of oil and gas in the wake of the fast depleting reserves. I presume the Petroleum Division has carefully deliberated on all the pros and cons before making the roadmap of Reko Diq revival. Another important point which I wish to highlight is that Barrick Gold of Canada plans to transport the concentrate or slurry of gold and copper to Gwadar for shipping it to some other destination for smelting and refining. I am sure a group of technically competent hands from PPL and OGDCL must undergo a comprehensive training in this particular field to become an integral part of the gold and copper recovery process, wherever it is planned, so that a proper check on the precious inventory is kept transparent for all the stakeholders.
Published in The Express Tribune, May 2nd, 2022.
Like Opinion & Editorial on Facebook, follow @ETOpEd on Twitter to receive all updates on all our daily pieces.
COMMENTS
Comments are moderated and generally will be posted if they are on-topic and not abusive.
For more information, please see our Comments FAQ