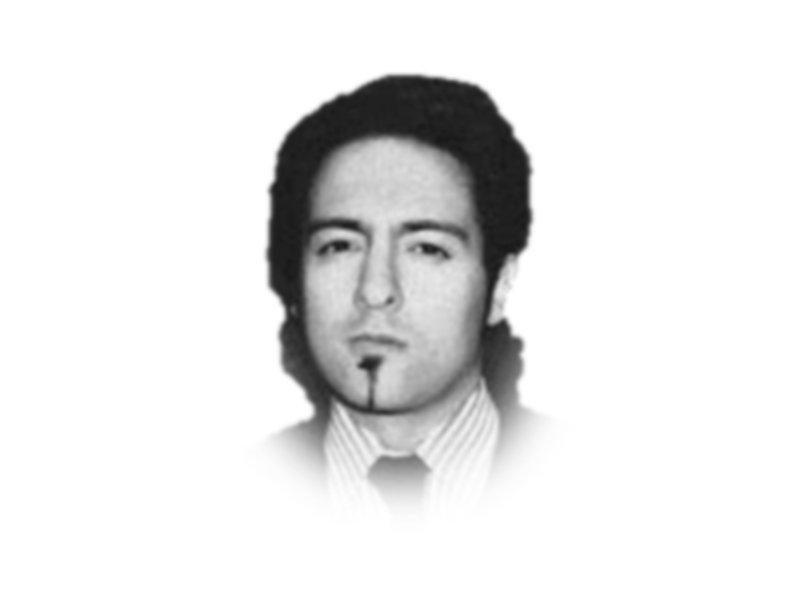 ---
Boris Johnson arrived in India to persuade its leader to back Western action against Russia. Though the trip offers Johnson a strategic deflection and reprieve from the unsavoury headlines of 'Partygate' domestically, the trip to India won't be a success. For both leaders it is a post-Brexit PR exercise, a photo opportunity pretense.
Indian Prime Minister Narendra Modi is much more economically, financially and militarily aligned with President Putin of Russia than is widely believed in the West. India isn't walking a diplomatic tight-rope, but instead endeavours to offer western heads-of-state that false impression, to maintain warm ties with Putin. In fact, India was one of the first countries to openly flout western sanctions by bulk-buying Russian oil at a bargain, even as Beijing held off.
As Russia's invasion of Ukraine rages on, New Delhi is increasingly under the critical microscope of Western pressure to condemn Moscow's invasion. India eschewed from UN resolutions censuring Russia, its historical partner and major supplier of arms, and has not imposed sanctions on Russia. Foreign Minister Sergey Lavrov's trip to New Delhi was preceded by frantic visits of Western delegations led by US Deputy National Security Advisor Daleep Singh and UK Foreign Secretary Liz Truss, who tried a charm offensive persuading India for tougher action on Russia, but to no avail. In a post-Brexit milieu, Boris Johnson's trip may promote defence pacts and free trade agreements but not much more. India has also etched Free Trade Agreements with Australia and the UAE.
This comes as US ratchets up the heat on Chinese and Indian companies servicing Russia's civil aviation carrier, Aeroflot, threatening to sanction businesses that offer service to Russian airlines flying to Beijing, Delhi and other destinations.
For decades India had been the largest importer of Russian military equipment. An estimated $36 billion, out of the total $54 billion New Delhi spent on arms imports over the last two decades, went to Russia. Only around $4 billion was spent on military equipment from America, and a similar amount from Israel. A whopping 85 per cent of India's key weapons systems are of Russian origin. All this makes India reliant on Putin for spare parts, after-sales, maintenance and upgrades – a nuclear-irresponsible India as witnessed during their unprovoked and reckless launch of the Brahmos nuclear-capable supersonic missile into Pakistan's heartland of Mian Channu.
New Delhi sought to diversify by acquiring more sophisticated and modern US weapons and defence technology, but was hindered by sanctions imposed by Clinton in 1998 after it tested several nuclear weapons. Delhi was left with little choice than to woo Moscow for Russian military technology. Amid the ongoing Russia Ukraine war, India received Russia's S-400 Triumf air defence missile system from Moscow without US Countering America's Adversaries Through Sanctions Act (CAATSA) sanctions. The Russian tilt is essential to India's strategic security.
Another major reason India requires Western support is due to India's ongoing border skirmishes with China on the earth's Himalayan rooftops, where China's People Liberation Army have dealt India blows on numerous occasions. That makes India ideal for a security partnership with America, Britain, Japan and Australia – who all seek to contain China – however the Quadrilateral Security Dialogue (The Quad) is laden with its own internal contradictions often outmaneuvered by AUKUS, a new defence formation. Remaining in a tight embrace with Putin makes Russia and India increasingly dependent and at the mercy of a mightier China.
Therefore the defence case for India courting Russia isn't as clear-cut as many western and Indian pundits believe. Modi's alliance with Putin is ideologically deeper than a transactional marriage of convenience. It is an ideological and cultural marriage also. Historically, India's non-aligned movement during the Cold War and its strategic neutrality and autonomy drove Moscow and Delhi very close. It's essential to bear in mind that prior to becoming prime minister, Modi was banned from entering Britain and America. In 2002, he was broadly blamed for deliberately allowing Hindutva extremists to carry out anti-Muslim pogroms in the state of Gujarat, where he was the Chief Minister then. Washington and London were hoping Modi would not rise to power. Modi's heavy chip on his shoulder will not allow him to forget that.
Modi's hyper-nationalist ruling BJP party seeks to establish a state where Hindus are superior. Bit by bit, they are tearing to shreds India's multicultural and multi-faith democracy, in an autocratic state. Christian, Muslim and Sikh minorities have been alienated and marginalised ever since Modi assumed the reins of power. Christians and Muslims in India have especially borne the brunt of hate crimes and a spate of attacks over the practice of their faith. Hindutva nationalism tensions have seeped across borders, stirring up ethno-religious nationalist interfaith tensions in Britain, New Zealand, America and the wider West.
Modi and Putin share a worldview that transcends much deeper than military ties. They both seek to establish nations that disdainfully shun diversity and democracy in favour of an authoritarian ethno-state. They seek to place their own people Caucasian Russians and upper-caste Hindus first. Both Putin and Modi resent America and Britain for raising human rights concerns.
The Hindutva nationalist far-right is much more ideologically intimate to Putin's worldview than that of the Democrats in the US. While Modi was jubilant to go and campaign for and with Donald Trump, he hasn't enjoyed the same relationship with Biden, for the same reasons.
If it strikes you as strange that the far-right would nurture alliances with brown people, it should not. Hindutva extremists have long admired Hitler, and more recently the Rashtriya Swayamsevak Sangh openly declare their Neo-Nazi proclivities and affiliations. Modi and Putin both believe that states should be allowed to govern their own affairs as they wish, including the persecution, oppression and subjugation of minorities, if required.
If the West seeks to choke Putin's war-chest they must do much more than just implore for Indian support. Hawks argue that they must threaten Modi with sanctions and exhibit a resilient resolve. It's the only language that Modi understands.
Published in The Express Tribune, April 29th, 2022.
Like Opinion & Editorial on Facebook, follow @ETOpEd on Twitter to receive all updates on all our daily pieces.
COMMENTS
Comments are moderated and generally will be posted if they are on-topic and not abusive.
For more information, please see our Comments FAQ