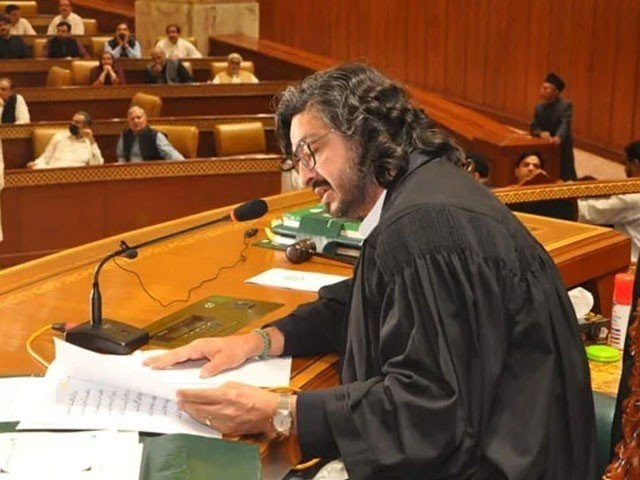 ---
LAHORE:
The acting speaker Punjab Assembly, Sardar Dost Muhammad Mazari on Saturday suspended from service four Punjab Assembly Secretariat officials including assembly secretary Muhammad Khan Bhatti for not cooperating and following his lawful directions.
Mazari suspended PA secretary Muhammad Khan Bhatti, secretary coordination Inayat Ullah Lak, special secretary Amir Habib and security officer Sardar Akbar Nasir.
"I am the acting speaker and it is my constitutional obligation to conduct the election of the chief minister Punjab in a peaceful and transparent manner," the suspension order stated.
Read more: Hamza Shehbaz elected Punjab CM after police control violence in PA
Mazari said in the order that the secretary and secretarial staff particularly the said officers were under a legal duty to provide full support and facilitate him in the discharge of his constitutional duty.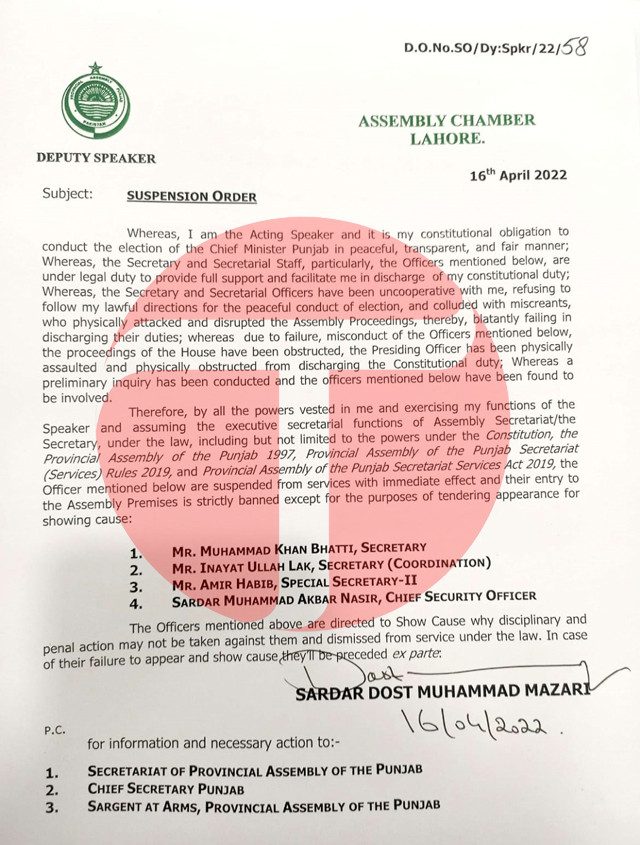 He said that the officials colluded with miscreants who physically attacked and disrupted the assembly proceedings thereby blatantly falling the proceedings of the House have been obstructed.
"The presiding officer has been physically assaulted and physically obstructed from discharging the constitutional duty whereas a preliminary inquiry has been conducted and the officers mentioned above have been found to be involved."
COMMENTS
Comments are moderated and generally will be posted if they are on-topic and not abusive.
For more information, please see our Comments FAQ