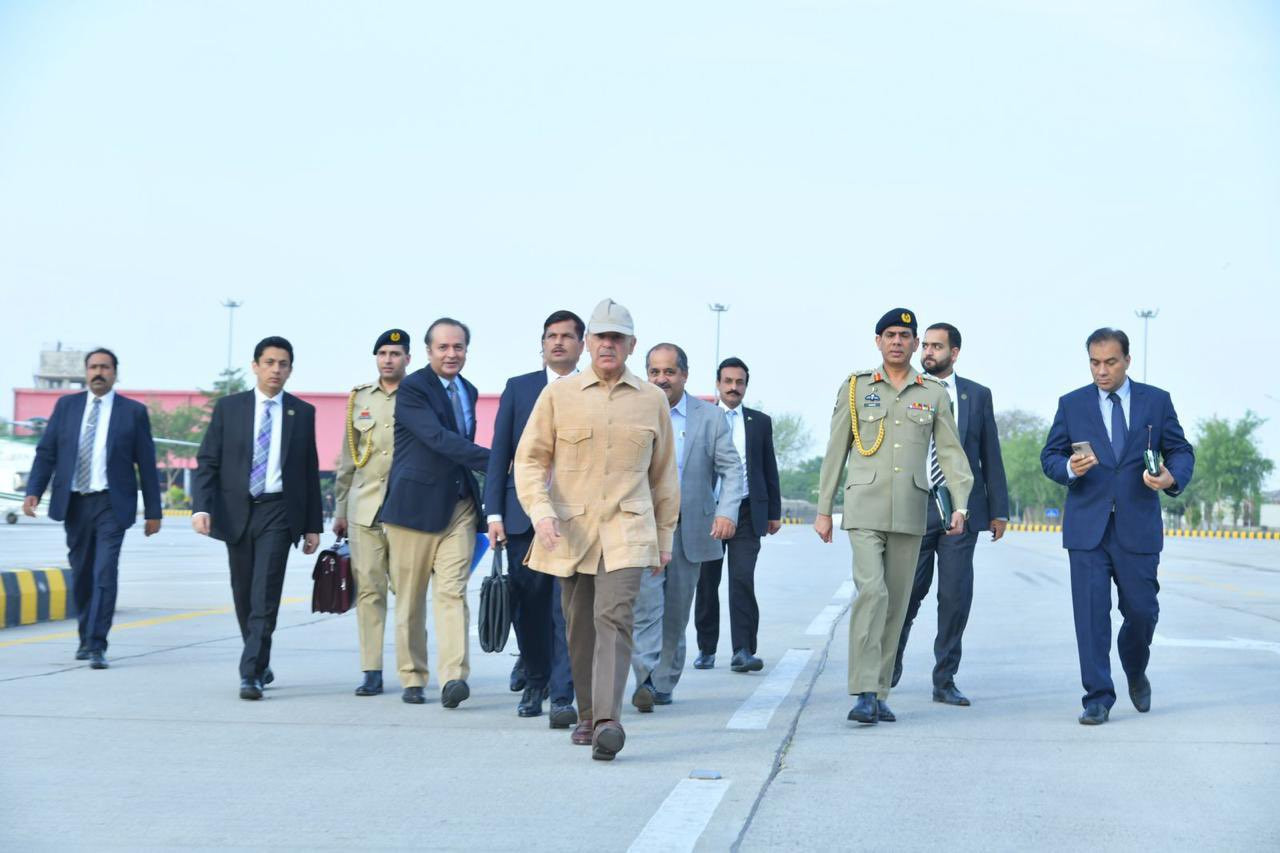 ---
ISLAMABAD:
Prime Minister Shehbaz Sharif took to social media website Twitter on Friday to personally thank the world leaders, who had sent their messages of felicitations to him on his election as the prime minister of Pakistan last week.
In a series of tweets, Shehbaz responded to the messages from Saudi King Salman bin Abdulaziz and Crown Prince Mohammed Bin Salman, President and Prime Minister of United Arab Emirates (UAE), the Emir of Qatar, German Chancellor Olaf Scholz, British Prime Minister Boris Johnson and others.
Shehbaz was elected prime minister on April 11, after his predecessor Imran Khan was voted out through a no-confidence motion. Since then, the messages of congratulations are pouring in from the world capitals in Islamabad.
Prime Minister Shehbaz wrote in his tweets that he desired to strengthen Pakistan's international relations and wanted to work closely with the world leaders to promote the country's trade and longstanding friendship.
"I thank the Custodian of Two Holy Mosques HM King Salman bin Abdulaziz & HRH Crown Prince Mohammed bin Salman for felicitation messages. Pak-Saudi relations are special & marked by exceptional trust. I resolve to work closely to realize our shared vision of strategic partnership!" he said.
Shehbaz thanked the UAE President Khalifa bin Zayed Al Nahyan, UAE Prime Minister Mohammed bin Rashid Al Maktoum and Crown Prince of Abu Dhabi Sheikh Mohamed bin Zayed bin Sultan Al Nahyan for sending the messages of felicitation.
"I extend my thanks to the President & Prime Minister of the UAE & the Crown Prince of Abu Dhabi for their message of felicitation. I look forward to closely working with the UAE leadership to further strengthen the bilateral relationship between our two brotherly countries," he wrote.
In another tweet, Shehbaz referred to a 2016 agreement for the procurement of the liquefied natural gas (LNG) from Qatar on reasonable and competitive price. "This agreement was helpful in overcoming energy crisis. Grateful to HH the Amir of Qatar for always standing by Pakistan," he wrote.
"Vielen Danke [many thanks]," he wrote in his tweet to German Chancellor Scholz. "I look forward to working closely with you to further strengthen & deepen the long-standing & multifaceted relations between Pakistan and Germany. Our partnership for regional peace and development remains crucial."
While retweeting the message of Boris Johnson, Shehbaz wrote, "Pakistan and UK share deep-rooted & broad-based ties. I look forward to working closely with you to further expand our longstanding friendship & take our multifaceted relationship to the next level."
9:18
COMMENTS
Comments are moderated and generally will be posted if they are on-topic and not abusive.
For more information, please see our Comments FAQ