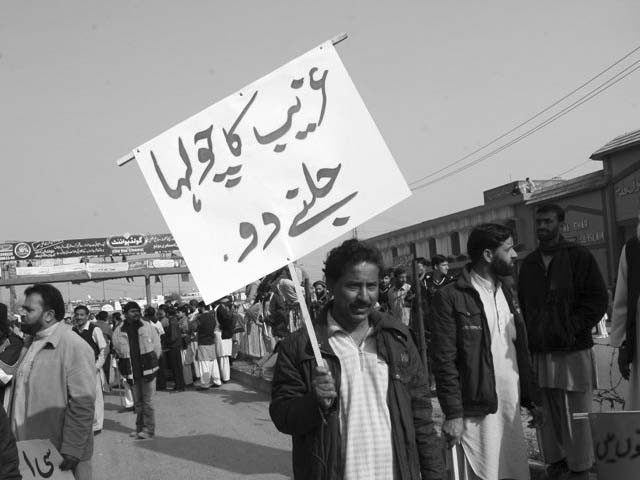 ---
KARACHI:
Despite the onset of summer and declining demand for gas, Sui Southern Gas Company (SSGC) has failed to provide uninterrupted supply of gas to domestic consumers.
Weekly shutdowns of CNG stations across Sindh including Karachi and suspension of gas supply to industries have not also solved the problem as disruption in gas supply in different parts of Karachi has become a routine.
Under the load management plan of government, in case of shortage of gas, domestic consumers have the first priority, but even after winter, gas load shedding continues in domestic areas. SSGC's grievance system has failed miserably in addressing the issue. Complaints about gas outages are not resolved even after several months. Gas disruption Complaints on 1199 helpline or on complaint centre fall to the deaf ears.
According to consumers, most areas of the city including North Karachi, North Nazimabad, Nazimabad, Liaquatabad, Jahangir Road, Saddar, Old City Area, Korangi, Landhi, Malir and residents of posh areas including PECHS and Defense are also facing difficulties to obtain gas.
Consumers say, even if the SSGC staff comes to investigate the complaint, they are unable to say when the problem will be resolved. Regarding the areas where sludge and water are coming from the gas lines, the staff said that due to the installation of gas suction pumps at the domestic level, water and sludge enter the gas lines and block the lines which can be opened by special compressors.
According to the consumers, with the interruption in gas supply, additional bills are being sent in the name of PUG. In case of contacting the service centers, the staff behaves rudely and consumers are asked to pay extra bills.
The PUG is the price of that gas which according to the Sui Southern Gas Company is used but the meter could not measure it. Consumers who are reluctant to pay PUG payments are threatened that their gas meter is slow which will be replaced and the loss due to slow running of the meter and the loss of last one to two years will have to be paid.
Due to the unresolved complaints, the number of consumers approaching the Federal Tax Ombudsman against Sui Southern Gas Company is increasing rapidly and more than 7,000 consumers approach the Federal Ombudsman annually, while a large number of consumers lodged complaints to the Prime Minister's Complaints Centre.
It is to be noted that Imran Maniar, MD of Sui Southern Gas Company has recently admitted in the CEO Summit that Sui Southern Gas Company is a company which provides such commodities which are not available to it. So now this company is not a gas company but a logistics company. A spokesman for Sui Southern Gas Company could not be reached for comment on the reasons for consumer complaints and the mechanism and duration of their resolution
COMMENTS
Comments are moderated and generally will be posted if they are on-topic and not abusive.
For more information, please see our Comments FAQ