 ---
KARACHI:
Field hockey fans all across the globe still recall Germany's legendary forward Stefan Bloecher, who mesmerized generations with his dribble and feint, moves otherwise considered a forte of Asian players.
Unlike other European players, who relied on long passes, the tall, broad-shouldered Bloecher would pick the ball from the middle of the ground and dribble through the D with ease and perfection, leaving the opposing defence helpless.
Bloecher, who represented the country from 1978 to 1992, first for erstwhile West Germany and then Germany after the fall of the Berlin Wall and reunification of the East in November 1989, spoke exclusively to Anadolu Agency about the factors that contributed to the decline of field hockey in South Asia, particularly in Pakistan.
Field hockey is the national sport of an otherwise cricket-obsessed Pakistan, which has dominated the game for decades, most notably from 1948 to 1994.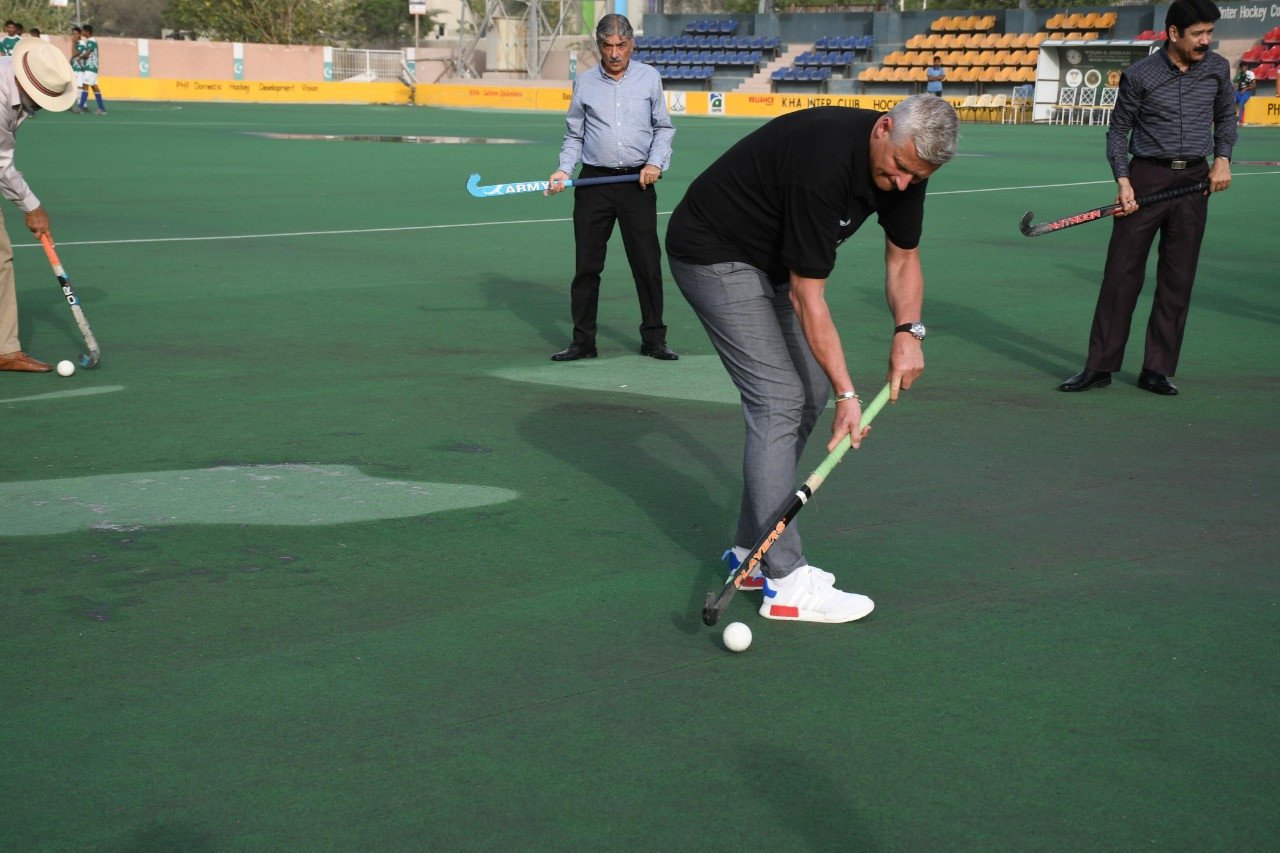 Bloecher, who is currently in Pakistan, believes that a lack of government patronage and modern infrastructure, dwindling sponsorships, a decaying domestic structure, and "too much popularity and glamour" of cricket have all contributed to the gradual decline of field hockey in the South Asian country, pushing the former sport giant to 18th place in the world ranking.
Read more: No 2020 Tokyo Olympics for Pakistan hockey team
Another factor, he added, is Pakistan's "huge size and population," which makes it difficult to find and gather quality hockey players.
"In countries like Germany, (the) Netherlands, or Belgium, which are way smaller (than Pakistan), it's quite easy to gather hundreds of top-class players in one place. But, it's too difficult for Pakistan, which, in addition to its huge size and population, lacks resources and finance," he observed.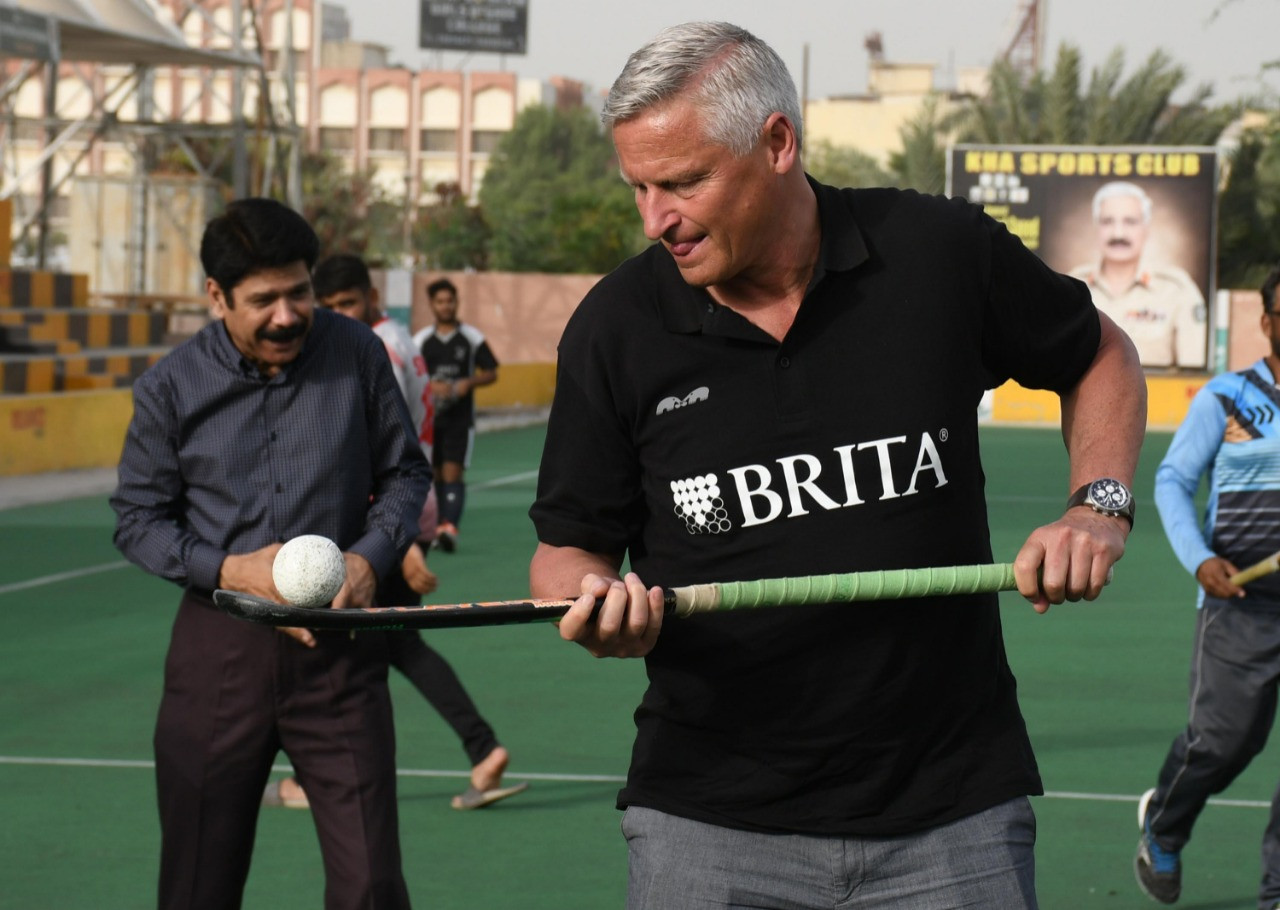 Whereas, Australia, which is even bigger than Pakistan in terms of land, has three to four top-class hockey centres where 200-300 quality players are gathered, and education and other facilities are provided. "This is not the case in Pakistan," he added.
"Pakistan needs more Astroturf (artificial grass surface) and more (hockey) sticks to distribute among youths, especially at the school and university levels, and then pick a couple of good players from each institution and give them a chance to play at club level. That's exactly what we do in Germany," added Bloecher.
Hockey still has place in Pakistan
Pakistan is the most successful and only side to have won the World Cup four times, in 1971, 1978, 1982, and 1994.
Besides, the country have also won three Olympic gold medals -- in 1960, 1968, and 1984 -- as well as eight Asian Games and four Champions Trophy tournaments.
Also read: Hockey no longer prevalent in Pakistan, says Shahbaz senior
However, the sport for which the country were once famed is now a picture of apathy in Pakistan.
Stadiums bereft of spectators, declining numbers of players, and a virtual media blackout are enough to show that the nation has lost interest in the sport.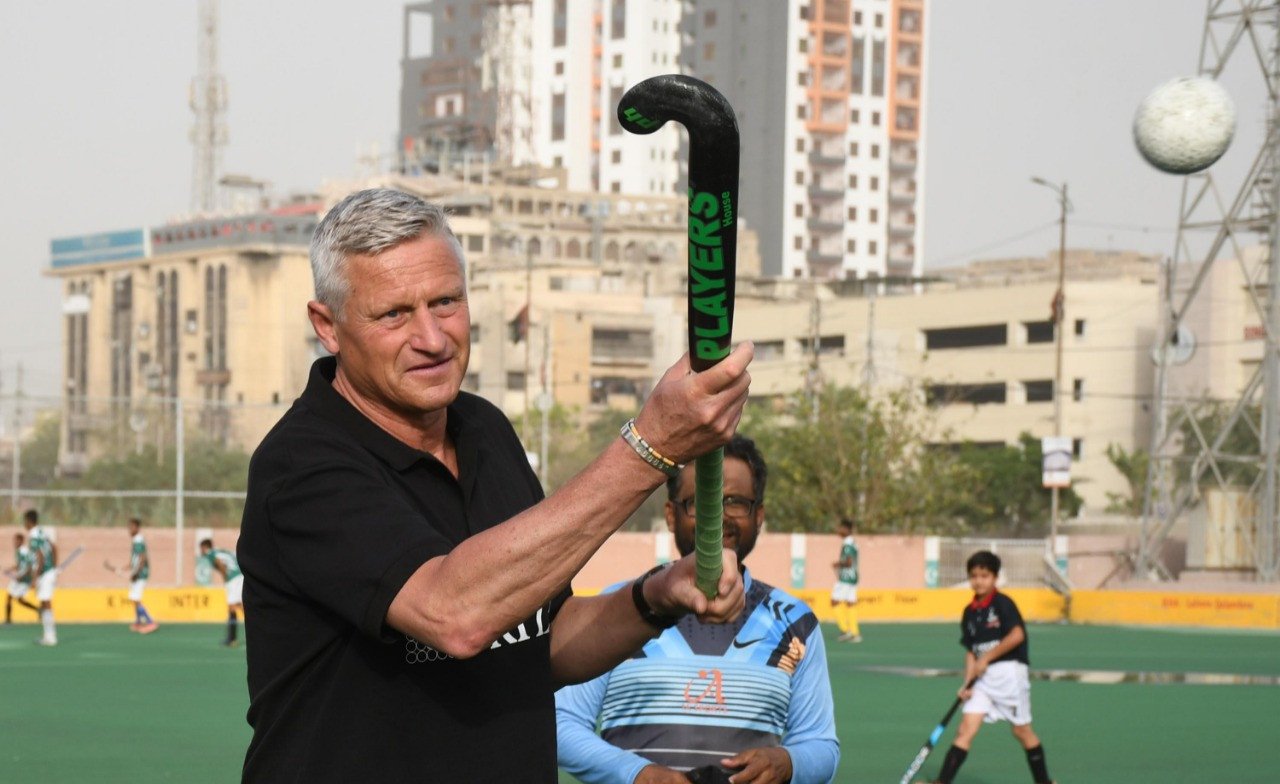 Bloecher, however, believes that reviving the sport in Pakistan is difficult but not impossible.
"Cricket has taken over hockey (in Pakistan). In my days, hockey was the number one sport, followed by squash and cricket. Several cricket players I have met have also played hockey (before turning to cricket). And they, too, are ecstatic about reintroducing hockey to the country," he went on to say.
"I think that this country has a chance for two big sports, cricket and hockey. Hockey still has a place in Pakistan. It just requires a little bit of promotion by the government," he said, noting that while cricket is a popular sport, it is not played "everywhere," whereas hockey is played "everywhere in the world."
He asserted that he is confident that the people and broadcasters will return, and hockey will once again be a great hero sport in Pakistan.
Pakistan should learn from India
Pakistan are ranked world 18th in field hockey, meaning that they cannot directly play the final rounds of the World Cup, Olympics, and Champions Trophy. They must first compete in a qualifying round to advance to the final rounds of these tournaments.
Several teams that have been trained and coached by Pakistani players, notably China, South Korea, Japan, and Malaysia, are currently ranked higher than Pakistan.
Bloecher rejected the argument that the introduction of astroturf grounds in field hockey in 1975 was a major factor in the decline of the sport in third-world countries like India and Pakistan, which cannot afford to acquire the expensive artificial grass.
"Pakistan won the Olympics in 1984 when it had only four Astroturf fields. But, they brought the best players together. They also won the World Cup in 1994 on the same artificial grass pitch," he said, arguing that "it's the unavailability of good quality players and the lack of required fitness standards (for astroturf), which make a difference."
According to Bloecher, Pakistan "must" have at least 100 astroturf grounds across the country to produce quality players.
There are currently 40 such venues in the country.
He advised Pakistan to take a hint from India, citing their archrivals' comeback, winning a bronze medal in the 2020 Tokyo Olympics despite failing to qualify for the 2008 Games.
"India have come out (of) bad days. They introduced a professional hockey league, invested a lot of money and brought in international players to the country," he observed.
"Combinations of European style fitness and Asian style tactics have helped India stage a comeback in international hockey," he remarked, urging Pakistan to follow suit.
COMMENTS
Comments are moderated and generally will be posted if they are on-topic and not abusive.
For more information, please see our Comments FAQ