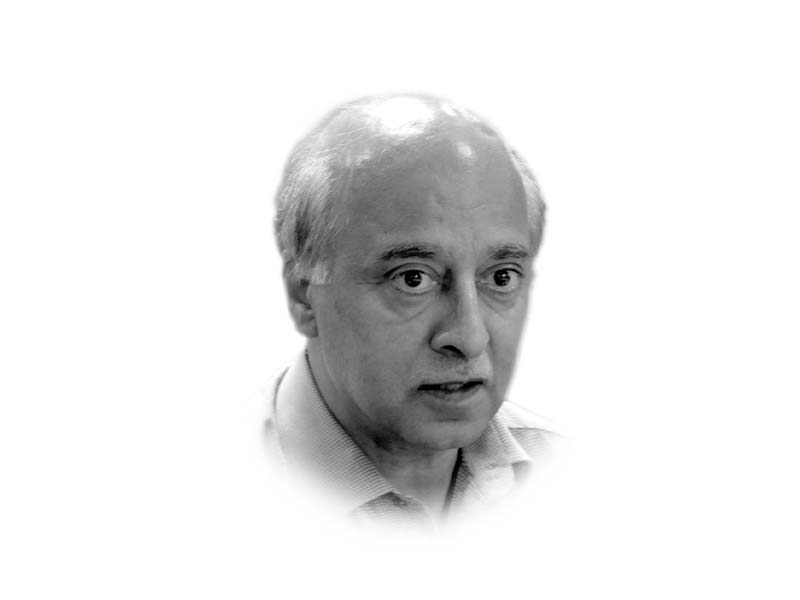 ---
As Pakistan struggles with the realignments of the forces of status quo, Beijing appears to be upping the ante in global politics. Concerns arising from Pakistani Prime Minister's claim of "intimidation" by the US, the Russian invasion of Ukraine, and Afghanistan provide the latest triggers to the Chinese repositioning. Rarely has Beijing been so articulate about geo-political issues in its proximity.
The latest indication of this articulation is the meeting between Foreign Minister Wang Yi and his Pakistani counterpart Shah Mahmood Qureshi (March 30). Wang Yi's views – as carried by official sources – essentially spelt out the Chinese perceptions on the current global situation.
In a note of reassurance, Yi promised that "no matter how the international situation changes, China will continue to view and promote China-Pakistan relations from a strategic and long-term perspective, and will, as always, support Pakistan in safeguarding its national sovereignty, territorial integrity and national dignity.
"We will be Pakistan's most reliable partner and staunchest supporter," Yi underlined.
Wang Yi he went on to caution against the possible "negative spillover effects of the Ukraine crisis" on the region. "Like other developing countries, China and Pakistan are committed to the general direction of restoring peace through dialogue and negotiation," Wang Yi reiterated in response to Qureshi's concerns over the impact of the Ukrainian crisis.
The EU ambassadors' letter on the Urkranian issue to the Pakistani government – leaked to the local media – must not have gone lost on the Chinese leadership which knows that the EU ambassadors in India quietly delivered a similar note, something PM Khan also took exception to. Who would understand Pakistani Prime Minister's anguish over discriminatory treatment by the West than the Chinese leadership that has faced a slew of criticism and consequences flowing from the exclusionary / biased policies that the western countries have adopted against China. Hence, Beijing is much more sensitive on what countries like Pakistan have been facing (continued retention in F ATF Grey List, governmental silence over the Indian annexation of Kashmir, the assault on non-Hindu minorities).
"We must not allow the return of the Cold War mentality or bloc confrontation in Asia, and must not allow small and medium-sized countries in the region to become tools or even victims of the major power games," Yi underlined in what appeared to be a veiled reference to Prime Minister Imran Khan's claim that US has been colluding with some Pakistani politicians to depose him for " my nationalistic and self-respecting policies."
Lastly, China hosted a trilateral (China, Pakistan, Afghanistan) to explore ways for cooperation with Kabul. It also convened the third Foreign Ministers' Meeting among the Neighboring Countries of Afghanistan at Tunxi, Anhui Province.
China is ready to work with Pakistan and neighboring countries to play a constructive role and make Asia's contributions to regional and world peace and stability, Wang Yi promised.
President Xi Jinping, in his addressed to the oreign Ministers' Meeting on March 31, also reiterated his resolve to help stabilize Afghanistan through regional engagement.
"Afghanistan is a common neighbor and partner of all participating countries, and we form a community with a shared future linked by the same mountains and rivers who would rise and fall together," said President Xi.
A peaceful, stable, developing and prosperous Afghanistan is (not only) the aspirations of all the Afghan people but also in the common interests of regional countries and the international community, President Xi said while reasserting his country's belief in respecting "Afghanistan's sovereignty, independence and territorial integrity."
The aforementioned three issues - the letter from Washington, Ukraine and Afghanistan – is apparently defining Beijing's current views on global political developments. If the letter's contents – as enumerated by journalist Nasim Zehra in her tweet - are true then should Pakistan be worried as to what awaits it internationally?
US under Secretary of State did call outgoing Amb DrAsad to deliver a demarche for Pak govt: he told amb as long as PM @ImranKhanPTI is PM relations with Pakistan can't improve & if he goes Pak canbe forgiven for its mistakes. Outrageous official communication! All must condemn.

— Nasim Zehra (@NasimZehra) March 31, 2022
Will this also mean – that after Afghanistan, Pakistan may become the extended battlefront of geo-political rivalries? And will Pakistan be off the hook and see an upgradation of relations with the US after the vote of no-confidence sails through? The contents of the demarch – if real –promise this.
Like Opinion & Editorial on Facebook, follow @ETOpEd on Twitter to receive all updates on all our daily pieces.
COMMENTS
Comments are moderated and generally will be posted if they are on-topic and not abusive.
For more information, please see our Comments FAQ