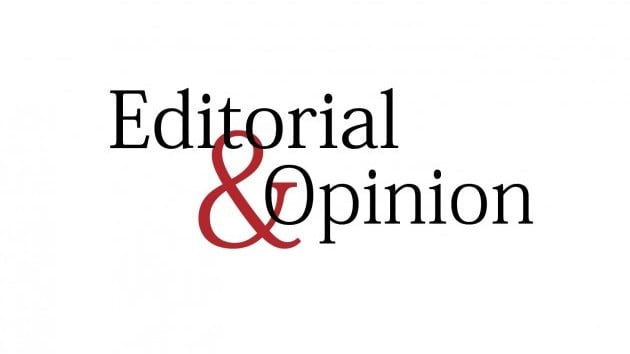 ---
Year 1980 was when China formally adopted its infamous 'One-Child Policy' which was to remain implemented for the following couple of decades. While the idea was to kerb overpopulation that was threatening to strain the country's food and economic resources after industrialisation, it created an unprecedented disparity in sex ratio. With over 30 million more men than women in 2020, China is now battling with such social evils as sex trafficking. Their traditional preference for baby boys over girls led to people to opt for sex-selective abortions — something that was declared illegal only after 25 years when the damage had already been done. An old rural saying was: "Rear a son for your old age." What the Chinese could not comprehend was the ultimate need of a woman to bring another life to this world, a miracle which brings about another.
Though China seems to have learned from its mistakes by legalising its 'Three-Child Policy', its south-western neighbour Pakistan still seems to be living in the Dark Ages. Female foeticide has been secretly but widely prevalent all over the country since ever and has never rung alarm bells for authorities, despite ethics and morality equating it with murder. The recent incidents, however, have stolen the limelight, perhaps because the murders took place in their homes instead of on operation tables.
A father shooting his seven-day-old baby girl does not simply mean that the he wanted a boy. This incomprehensible and barbaric act is synonymous to all the hatred and disgust that his mind and heart have been fed with all his life. It doesn't only show one's longing to have a boy; it reflects the humiliation and misfortune which, according to our society, is brought to parents and families on birth of girls. It was not just a matter of securing an 'asset' for his old age; it was actually a matter of his pride and honour.
Another newborn baby girl was recently abandoned in ICU by her father. Furthermore, she was gifted with refusal to be resuscitated and put on ventilator because her father was already bearing a 'burden' of three daughters. This does not show, as it may seem, that the father did not care whether she lived or not. It clearly conveys the message that she, like hundreds and thousands of other girls, has no right to live in such a cold-hearted, merciless society.
It is high time to ask this question: Why has girl child always been deplored and loathed and considered a burden instead of a blessing?
Don't kill your daughters if you are worried about marrying them off with truckloads of dowry; change your and your sons' mindset so that they are ashamed of asking for even a single penny in the name of dowry.
Don't kill your daughters if you are concerned about spending on their clothes, food and education and then being left alone in the end because she must live with her in-laws and only return to her parents' house in a coffin; simply realise the fact that it is absolutely stupid to expect a human to forgo all responsibilities towards parents and live with the sole purpose of serving another family. Accept the long-lost reality that it is each individual's duty to serve his or her parents. Your spouse can only support you, but this support should not be one-sided.
Don't kill your daughters if you fear them getting assaulted or raped; raise your sons with such dignity and decency that they deem protection of every girl and woman a moral obligation.
Don't kill your daughters only because you fear they won't be treated well by the society; just don't become another Shahzaib Khan who is masculine enough to rear a child but foolish enough to kill her with his own hands.
The answer of as to why no one really desires to have a girl child lies in the simple fact that we, as a society, have failed to raise a generation of sons that are worthy of being called men. Don't abhor your daughters or eye them as inferiors, for a generation comprising only men would still need women to continue your family name.
Published in The Express Tribune, March 26th, 2022.
Like Opinion & Editorial on Facebook, follow @ETOpEd on Twitter to receive all updates on all our daily pieces.
COMMENTS
Comments are moderated and generally will be posted if they are on-topic and not abusive.
For more information, please see our Comments FAQ