 ---
In a recent press meet for Mahira Khan's production debut Baarwan Khladi, the cast and crew of the upcoming webseries shed light on their experience with filming, as well as their expectations from the series after its release. Co-produced by Mahira Khan and Nina Kashif, who recently worked together on Aik Hai Nigar, Baarwan Khiladi is a tale of youth and their love for cricket.
Speaking about the added responsibility that comes with the producer's chair, Mahira reflected, "It's very different to sit here as a producer and not an actor. When you're an actor, you often place the blame on producers. You say, 'What could we have done? The production just wasn't good enough.' Right now, no matter what happens with this series, the onus lies on us so it's a very big responsibility."
Elaborating on how sports dramas really aren't something she's very comfortable with due to her unfamiliarity with the subject matter, she added, "When it comes to Baarwan Khladi, I was interested in making Aik Hai Nigar at the time, mainly because I had a deep interest in it. I don't know anything about cricket. In fact, I don't know much about sports in general. I was the kid who'd get sick every week in time for PE. That's how much I didn't enjoy sports."
On how the rawness of the dialogue encouraged her to take on the project, the Humsafar star revealed, "Nina urged me to at least read the script for Baarwan Khiladi and eventually I agreed. When I was reading it, I realised how different it was. I wasn't reading a sanitised version of a cricket story."
She continued, "While there's a familiar story at the core of it, of a boy working hard and making it big, the dialogues in the series, the way these boys talk to each other, the cast would often say me, 'Mahira, this is exactly how we normally speak to each other.' The freedom to be able to do that was huge for us."
Baarwan Khiladi revolves around a small-town boy, Akbar, played by Danyal Zafar, who dreams of playing cricket on a national level. His passion leads to his selection in the country's biggest cricket league where he encounters an unjust system, dirty politics and bias. It also stars Shahveer Jafry, Kinza Hashmi, Sarmad Khoosat, Saba Faisal, Mira Sethi, Usman Peerzada, among several others, along with special guest appearances by Fawad Khan and Shoaib Malik.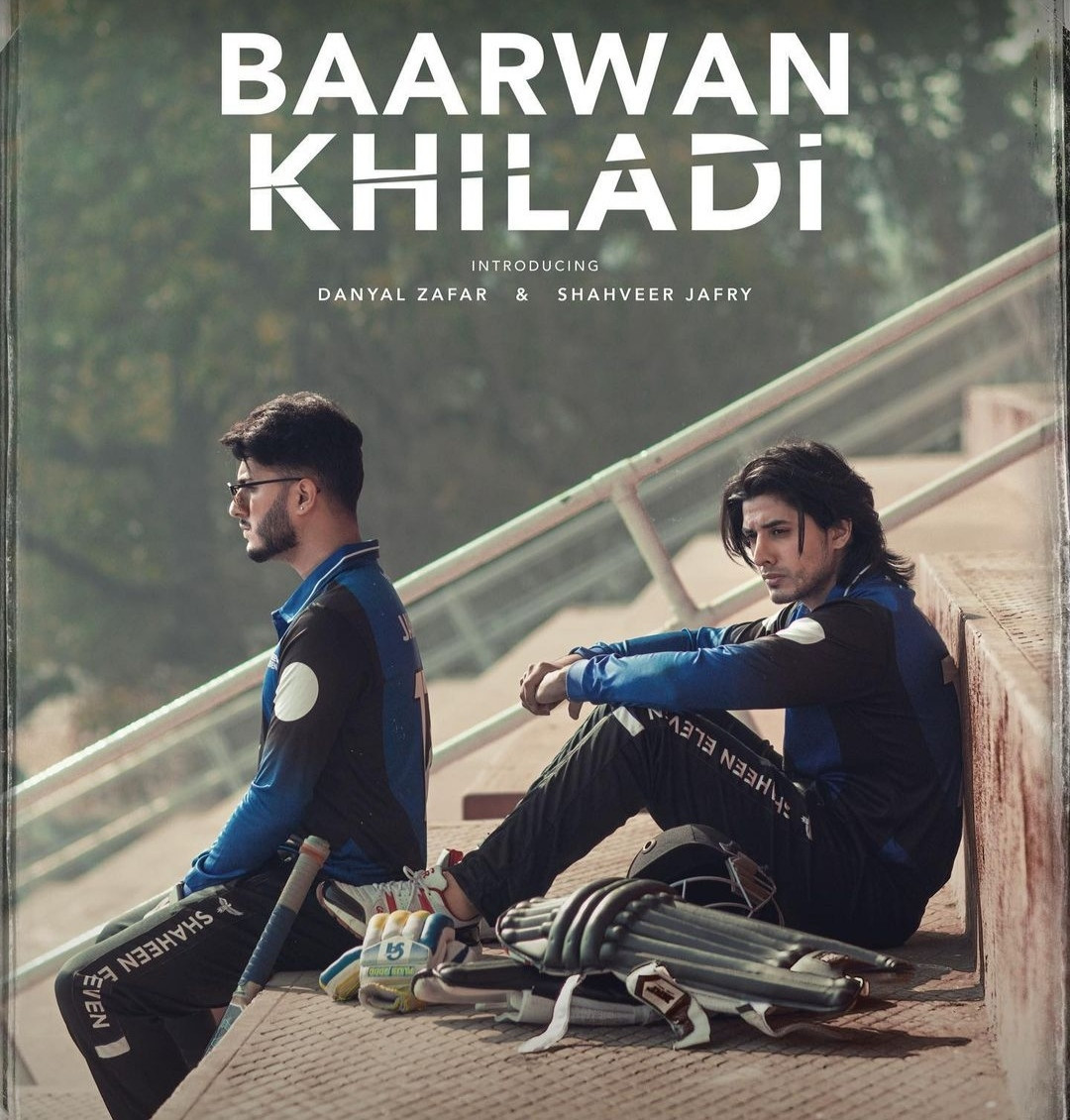 Referencing a scene in which Kinza's character confronts her brother after overhearing him engage in "locker room talk", a reporter asked Mahira to elaborate on the subject. In response, the actor shared, "It's a phenomenon around the world, where you sit together and discuss girls. So, I think the scene where Kinza's character confronts her brother, played by Mir, after she finds him engaging in this locker room talk, where they're all talking about girls. She can't believe it, because he's someone else at home."
She added, "I think it was very important for us to have that. Primarily, this is a show about boys. All the protagonists are boys. So, when we introduced the female characters, it was important for us to include a scene like this."
Mahira also took the opportunity to speak about her experience working with director Adnan Sarwar. She shared, "Getting Adnan Sarwar worked out in our favour also, because not only is he a great director, he has a lot of knowledge related to sports. He is himself a sportsman."
She continued, praising the cast, "Sarmad Khoosat, who is just, I'm not biased, but you'll see how brilliant he is in the series. I'd also like to thank Shoaib Malik for coming in. People don't do this. Come and be a part of something, no questions asked. Fawad Khan, who hasn't blessed us with films, which he will soon, but will do this for us."
After a reporter questioned the Parey Hut Love actor about how her production is different from that being put out by other actors and how she plans on dealing with critics who refuse to accept her as a producer, Mahira explained, "The thing is that it's difficult to make a profitable production."
She continued, "We are putting out the content we want to put out. I may be lacking because, for me, production is about passion. If I was concerned with making my production a hit first and foremost, I would have written myself into the script and then gotten one of my friends like Humayun or Fawad to play the lead. I would have made a package that was very commercial. But, the idea not to do that. The idea is to put my money where my mouth is. To not be the person who complains about there not being writers or content. Do it yourself, right?"
On the criticism she may eventually face, Mahira added, "If, later on in life or even now, people tell me I'm not cut out for production, it's not a big deal for me at all because for many years, I've been told that I'm not cut out for acting. So, I'm very used to proving people wrong and I enjoy it."
COMMENTS
Comments are moderated and generally will be posted if they are on-topic and not abusive.
For more information, please see our Comments FAQ