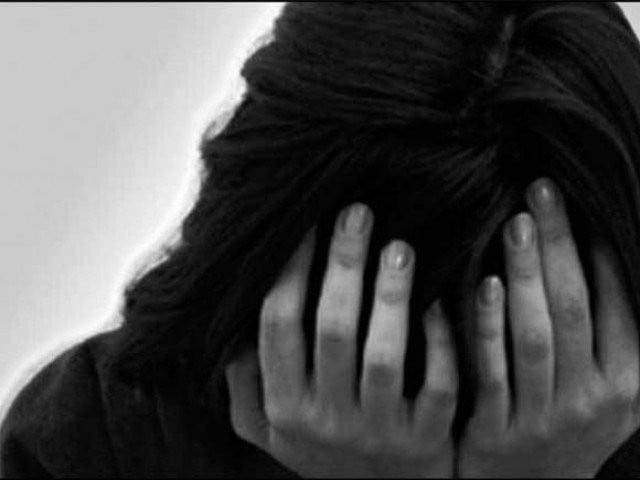 ---
KARACHI:
A teenage girl was shot dead in her home allegedly over refusing advances of a neighbourhood boy in Baldia Town on Monday. Police have arrested a policeman and his brother.
The 15-year-old girl, Mehendia, daughter of Ijaz was killed in a firing incident at a house in Baldia Town, police said adding that her body was shifted to Dr Ruth KM Pfau Civil Hospital for legal formalities.
SHO Shakir Hussain said that the victim was a student of ninth grade. A boy named Hamza, who lived near the victim's school, used to harass her and wanted to make friends with her. However, she did not like him and kept turning down his advances.
On Sunday night, Hamza entered the girl's house and shot Mehendia in the kitchen and fled. The younger sister of the victim has identified the suspect.
According to the victim's sister, the Mehendia had nothing to do with the accused. Police raided the house of the accused but he had escaped.
Police arrested two brothers of the accused - Policemen Malik Umair and Asad.
Detained Umair is posted in Investigation Police. Police are investigating the incident further.
Meanwhile, unidentified armed suspects shot a youth in the head, severely injuring him over resistance during a robbery in North Karachi. The suspects fled with the cash and mobile phone of the victim.
Police and rescue personnel rushed to the spot and shifted the injured to Abbasi Shaheed Hospital, where the victim was given emergency medical treatment and sent him to Jinnah Hospital. The victim, however, succumbed to his injuries during the treatment.
SHO Chaudhry Zahid said that the victim was identified in the hospital as Nabil Khan, 25, son of Mubeen Khan, who was living with a relative in Sector 11/D and worked for a private company. Police are searching for CCTV footage near the scene to track down the culprits.
Separately, Niaz Zafar, 45, was injured in firing by unknown assailants in Orangi Town. He was rushed to Civil Hospital.
According to police, the victim was injured by a stray bullet. However, police were investigating further.
Published in The Express Tribune, March 1st, 2022.
COMMENTS
Comments are moderated and generally will be posted if they are on-topic and not abusive.
For more information, please see our Comments FAQ