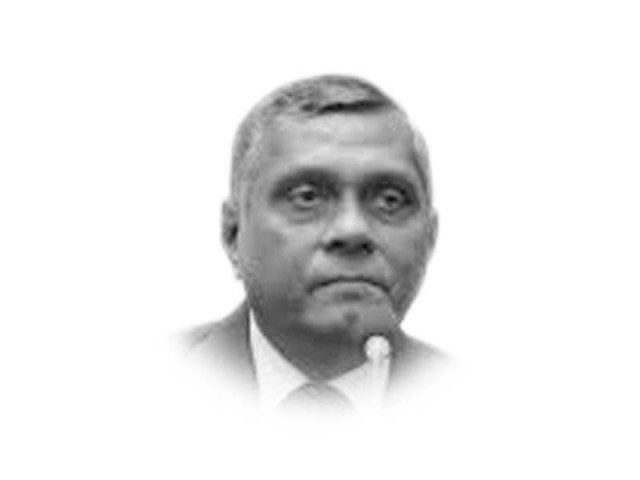 ---
Under the leadership of Bilawal Bhutto, PPP is now determined to reassert its power by launching an Awami March to begin from Mazar-e-Quaid Karachi on 27th February and culminate in Islamabad on the 8th of March. After years of political wilderness, stagnation and confinement to the interior Sindh, PPP wants to revitalise itself as a national party like it was during the days of Zulfikar Ali Bhutto and Benazir Bhutto.
PPP's Awami March may be a big gamble because unlike the late 1960s and 1970s when Punjab used to be the PPP's bastion, things changed in the 1990s when PML-N replaced PPP as a popular force in Pakistan's biggest province. The erosion of PPP's popularity in Punjab is now a reality because in the 2018 general elections it got only seven seats in the provincial assembly out of 371 seats. Its performance in National Assembly from Punjab was also dismal because out of 141 it got only 6 seats.
Through its show of popular force during the Awami March, PPP intends to hold public meetings in Multan and Lahore and mobilise the party's support in Pakistan's most populous province. Will PPP under Bilawal's leadership be able to reassert popularity in Punjab and perform better in the upcoming general election? Punjab has 141 and Khyber-Pakhtunkhwa (K-P) 41 seats in National Assembly and these two provinces are crucial for PPP to make inroads to compensate for its debacle in earlier elections. How will the PPP use the Awami March to regain its popular support, particularly in Punjab, is a big question. All eyes are focused on Bilawal because, after Zulfikar Ali Bhutto and Benazir Bhutto, he can be the only crowd-puller. He appears to be confident in his abilities to address issues engulfing 220 million people of Pakistan.
PPP's Awami March will pass through 34 cities and towns of Sindh and Punjab. Can PPP regain its lost electoral support in Punjab through this march or does it need to revitalise its policies on ideological grounds, combining charisma with principles that can galvanise hope amongst the people that under Bilawal's leadership, PPP will bail them out of the unprecedented price hike, unemployment, social backwardness, and surging extremism? From the speeches of Bilawal, one can observe clarity, maturity, and focus on issues that have plunged Pakistan into a web of political crises. Yet, the party is confronted with a host of issues that impede its resurgence despite Bilawal's efforts.
If the PPP wants to re-emerge as a major political force in the upcoming days, it must confront and address three major realities.
First, image and credibility issues have been the Achilles heel of PPP for the last many years. The PPP lost its credibility when it deviated from the path of Zulfikar Ali Bhutto and failed to address public issues, which eroded its image as a genuine popular force. The PPP has been criticised for compromising on its principles when it regained power in 1988, 1993 and 2008. The allegations of corruption, nepotism and bad governance tarnished the PPP's image from the days when Benazir Bhutto came to power in 1988. Its leadership retreated to comfort zones instead of meeting the aspiration of those who had voted for the party. PPP's steady and gradual decline is a reality, and the party's present leadership must learn from its electoral humiliation in Punjab and K-P and try to understand why it has been reduced to interior Sindh. Bilawal can try to restore the credibility of the party by focusing on image management. However, the damage done to the party is so deep that unless structural changes are made in policies and rank and file of the party, it will most likely face the same fate in upcoming elections. Allegations of corruption and nepotism, negation of merit and failure to address issues faced by people will continue to haunt the PPP leadership in the days to come. In Sindh, PPP is accused of patronising Sindhi nationalism; compromising on merit by appointing its favourites on fake domiciles; and neglecting issues faced by urban areas of Sindh.
Second, the allegation that PPP has compromised on principles for the sake of seeking power must be addressed. PPP critics argue that since the days of Zulfikar Ali Bhutto, the PPP leadership has been blamed for striking deals with those who matter to reach the corridors of power. During the 1970 general election, Awami League emerged as a majority party in East Pakistan while the PPP won majority seats in West Pakistan. However, in 1971, Zulfikar Ali Bhutto did not let the Awami League form the government by boycotting the inaugural session of the National Assembly, which culminated in the outbreak of violence in East Pakistan, and subsequent military action that finally disintegrated Jinnah's Pakistan. In 2007, Benazir Bhutto was accused of striking a deal with Gen Musharraf under the cover of the National Reconciliation Order (NRO) with an understanding that she would be the Prime Minister and Musharraf would be the President. However, with Benazir's assassination on 27th December 2007, the deal failed to materialise. And currently too, PPP's various political moves are being seen as suspicion as if its leadership has entered some kind of a deal with the powers-that-be for getting a prominent role in the next setup.
Third, PPP's moment of truth has arrived because if it fails to revert to the politics of masses — while focusing on human development, democracy, accountability, quality education and eradication of corruption and nepotism — it will be further marginalised. Unless the PPP leadership sides with common people by sharing their sufferings and removing the perception that it is power-hungry and corrupt, and compromises on merit, it will be difficult for Bilawal to mobilise the masses through the Awami March.
Currently, other major political parties — PML-N and PTI — enjoy a larger vote bank than PPP. If there is a further decline and erosion of PPP, particularly in Punjab and K-P, only a miracle can restore its popularity. Although the Awami March is a smart move to boost PPP's morale under the cover of protests against price hike, it will not be able to yield positive results unless issues that have dwindled its position are seriously addressed by its leadership.
Published in The Express Tribune, February 27th, 2022.
Like Opinion & Editorial on Facebook, follow @ETOpEd on Twitter to receive all updates on all our daily pieces.
COMMENTS
Comments are moderated and generally will be posted if they are on-topic and not abusive.
For more information, please see our Comments FAQ