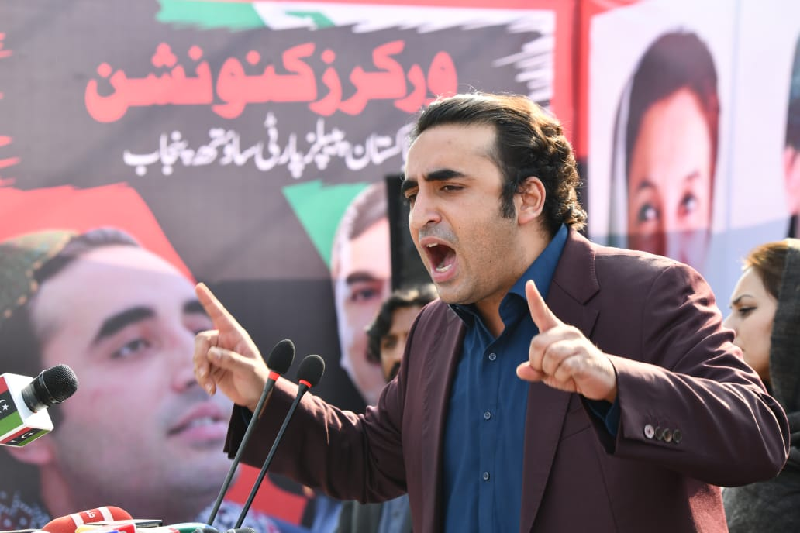 ---
PESHAWAR/ KARACHI:
The opposition parties on Sunday criticised the PTI-led government for its "poor policies", which they claimed had led to rising inflation and poverty in the country.
PPP Chairman Bilawal Bhutto Zardari said the "selected" and "puppet" incumbent government had plunged the people into poverty.
Bilawal's remarks came on World Social Justice Day where he stated that ensuring social justice was the "key to make the country peaceful, progressive and prosperous".
He also reiterated that the PPP would begin its planned long march against rampant inflation from February 27.
He added that social justice was the cornerstone of the PPP's ideology and struggle.
"We [PPP] are working to empower the weaker sections of society, including women," he said, emphasising that the decisions of the PPP government had enabled the weak and vulnerable to dream of a better future.
Bilawal further claimed that his party would continue to be a powerful voice for "silent citizens".
Separately, JUI-F chief Maulana Fazlur Rehman said the poor policies of the rulers had created so much poverty that people were compelled to sell their children.
"Those who brought [Prime Minister] Imran Khan [into power] are hiding their faces now," he claimed while addressing a public gathering in Hangu.
Read PML-N, PPP agree on no-trust move against PM Imran
The Maulana claimed that the days of the rulers were numbered.
"In the last few days, the people saw that they distributed prizes among their ministers. Prizes, medals and certificates are distributed when the game is over."
He added that these incompetent rulers were now entering their endgame and "now our time will begin".
The JUI-F chief blamed the prime minister for the rising prices. "After rejecting a proposal to increase the fuel prices by Rs8 per litre, the very next day, he approved a hike of Rs12 per litre."
The Maulana noted that the PTI leaders had promised to bring a change in the country.
"The real change will come when we rid ourselves of these incompetent and illegitimate rulers. We can't hand over the country to these characters."
The JUI-F chief maintained that those people, who used to say that a messiah had arrived in the form of PM Imran and foreigners would come to Pakistan for jobs, were now reconsidering those hollow promises.
"Only two people came from abroad for jobs – the State Bank governor and the chairman of the FBR [Federal Board of Revenue]," he added.
Fazl stressed the need for the nation to collectively fight this war against the rulers.
COMMENTS
Comments are moderated and generally will be posted if they are on-topic and not abusive.
For more information, please see our Comments FAQ