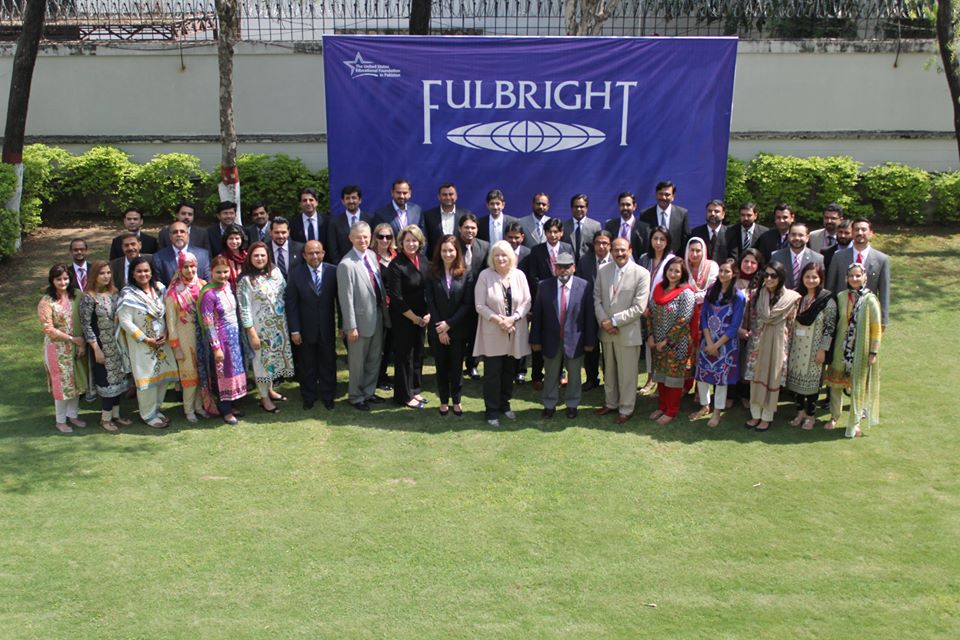 ---
ISLAMABAD:
The United States Educational Foundation in Pakistan (USEFP) on Saturday announced the 2023 Fulbright student competition.
According to USEFP, the application form is available online at www.usefp.org, with a deadline of May 11, 2022.
Upon completing their degrees, returning Fulbright participants contribute to Pakistan's development and growth by teaching at Pakistani universities or otherwise engaging in important civic and government service.
Since 2005, Pakistan's Fulbright Program has been the world's largest in terms of financial contribution from the U.S. Government.
Read Education for all
In 2022, USEFP received 1,191 applications. After a rigorous selection process, 213 grantees (138 Master's and 75 PhDs) from 51 different universities were selected.
Out of this number, the Pakistani government partners with the US to annually fund 25 of the PhD students. In a message to potential applicants, USEFP Executive Director Rita Akhtar encouraged eligible students to apply who plan to work for the social or economic improvement of Pakistan.
"Fulbrighters," she notes, "come from all over Pakistan, about half are women, some are working professionals and others are fresh graduates, and a number are differently-abled," she noted.
COMMENTS
Comments are moderated and generally will be posted if they are on-topic and not abusive.
For more information, please see our Comments FAQ