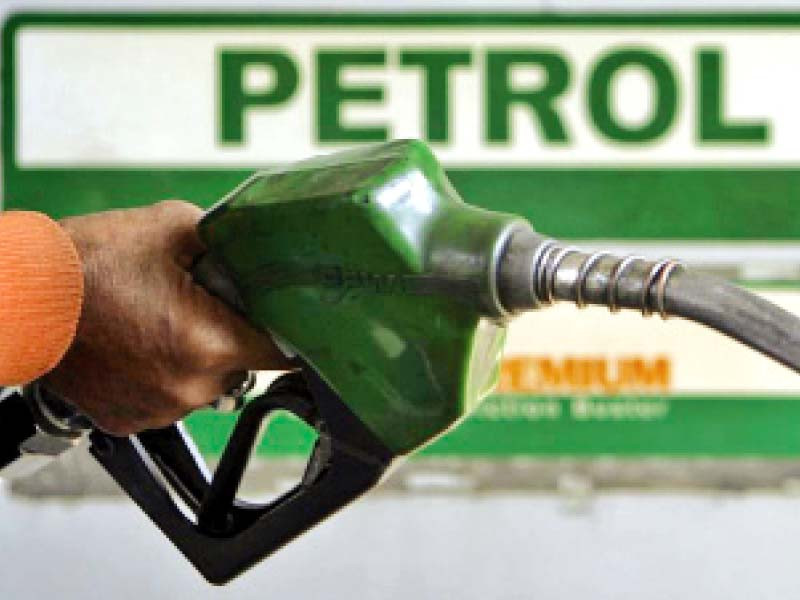 ---
ISLAMABAD:
Pakistan's petroleum import bill hit a record high of $11.69 billion in the first seven months (July-January) of current fiscal year 2021-22 mainly due to a surge in energy prices in the global market and partly due to a pickup in demand in the country.
The oil import bill increased by 107% to $11.69 billion in July-January FY22 compared to $5.64 billion in the same period of previous fiscal year, said Arif Habib Limited (AHL) citing data of the Pakistan Bureau of Statistics (PBS).
The price of Arab Light Oil, which Pakistan imports mostly from the Middle Eastern countries, surged 74% year-on-year in the period under review.
On the other hand, the volumetric demand for petroleum products increased 25% in Pakistan, the research house said in a brief commentary.
Accordingly, the share of energy in the country's total import bill surged to 25% during July-January FY22 compared to less than 20% in the same period of last year, ie fiscal year 2020-21.
International benchmark Brent crude price increased by around 5% to seven-and-a-half-year high of over $95 per barrel in the wake of Ukrainian crisis last week and hovered around that level.
Responding to a question as to what would happen if Brent's price hit the projected multi-year high of $100 per barrel, State Bank of Pakistan (SBP) Governor Reza Baqir said in late January 2022 that "if it happens, it will be temporary and short-lived."
Secondly, Pakistan's foreign exchange reserves improved to $17 billion as of December 2021 compared to $7 billion in July 2019. "So we have liquidity to finance the oil import bill (at the higher price as well)," he said.
He maintained that the government was likely to pass on the increase in international oil prices to the domestic consumers.
Economic theory suggests that the increase in commodity prices reduces their demand. Accordingly, the drop in demand will help control the import bill and keep the current account deficit within the projected range, he said.
Pak-Kuwait Investment Company (PKIC) Head of Research Samiullah Tariq said that overall import bill, along with oil imports, had dropped notably in January 2022 compared to the prior month of December 2021.
The petroleum imports dropped 16% to $1.52 billion in the single month of January compared to $1.8 billion recorded in December 2021. "The trend of imports suggests that the measures taken by the government and the central bank to cut them have started working," he said.
Imports fell to around $6 billion in January from all-time high of $8 billion in November 2021.
"The trend suggests that Pakistan's current account deficit and its balance of international payment would improve going forward."
The international oil price should drop back to $80-85 per barrel ahead of the de-escalation in international political tension between US and Russia over Ukraine, he said.
"We have calculated average oil import price for Pakistan at $76 per barrel for the current fiscal year 2022 compared to $52-53 per barrel recorded in the preceding fiscal year 2021," AHL Head of Research Tahir Abbas said before the Ukraine crisis intensified few days back.
Published in The Express Tribune, February 17th, 2022.
Like Business on Facebook, follow @TribuneBiz on Twitter to stay informed and join in the conversation.
COMMENTS
Comments are moderated and generally will be posted if they are on-topic and not abusive.
For more information, please see our Comments FAQ