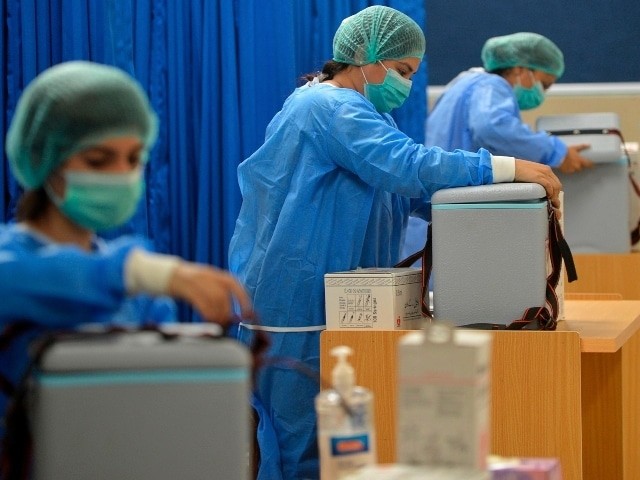 ---
QUETTA:
Balohcistan's Parliamentary Secretary for Information and Social Welfare Bushra Rind has said that the provincial government is implementing schemes like Health Card and Public Endowment Fund for the treatment of patients suffering from cancer and other diseases.
"I am getting free treatment for infectious diseases. Health cards will also be issued soon, which will enable patients to seek treatment worth Rs1 million," Bushra said.
"The construction work of the first cancer hospital of the province in Quetta has been completed 50 percent while the rest of the work will be completed as soon as possible and treatment of patients will be started once the building is complete," she added.
She expressed these views while addressing a function on the occasion of World Cancer Day at Sinar Hospital.
"Patients begin treatment at the last stage when recovery is not possible, she said, adding that the provincial government, all agencies and NGOs in remote areas of the province are raising awareness through effective campaigns on other diseases including cancer," she said.
Bushra maintained that the treatment of cancer is very expensive but Balochistan Endowment Fund is an important step taken by the provincial government in which financial assistance and free treatment of patients is provided.
She said that health is the top priority of the provincial government and Balochistan Chief Minister Mir Abdul Quddus Bizenjo has given special focus to health sector.
She said that with the construction and operation of Cancer Hospital in Quetta, patients from remote districts of the province would be able to get immediate treatment in their own province.
Bushra Rind said that it was the responsibility of the provincial government as well as all institutions, political, social organizations and citizens to create awareness among the people about diseases like cancer.
She appealed that young doctors should end their strike as there are other ways for pressing their demands because the strike was causing difficulties for the general public.
Published in The Express Tribune, February 6th, 2022.
COMMENTS
Comments are moderated and generally will be posted if they are on-topic and not abusive.
For more information, please see our Comments FAQ