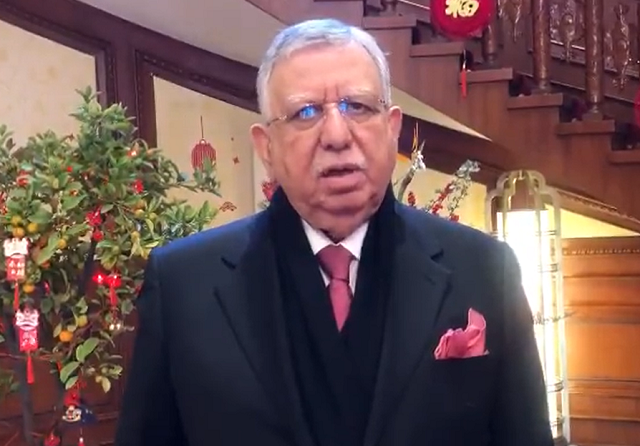 ---
Finance Minister Shaukat Tarin said on Saturday that the Pakistani rupee has started to gain ground against the US dollar after the release of the $1 billion tranche by the International Monetary Fund (IMF).
Speaking to PTV News in Beijing, Tarin said the rupee will continue to appreciate against the greenback. He added that he had been saying from the very beginning that there will be appreciation in the value of the Pakistani rupee.
The minister said he had warned "speculators and hoarders" that the rupee will move upward and "I am saying this again that the rupee will move [upward] again". They should keep faith in their "own rupee", he added.
Read Rupee drops to historic low
Tarin said the visit to China was going very successful, adding that the prime minister and his team will meet the prime minister and president of China by Monday to discuss economic projects. "We are very hopeful about the prospects of the meeting as it would be good news for economic recovery," he added.
Rupee at two-month high
The rupee's uptrend continued for the sixth successive day on Friday as the currency closed at a two-and-a-half-month high of Rs174.48 against the US dollar in the inter-bank market after exporters began selling the greenback.
Exporters returned to selling counters as the market expected an increased inflow of foreign currencies from multiple sources following the resumption of the International Monetary Fund's (IMF) $6 billion loan programme a couple of days ago.
COMMENTS
Comments are moderated and generally will be posted if they are on-topic and not abusive.
For more information, please see our Comments FAQ