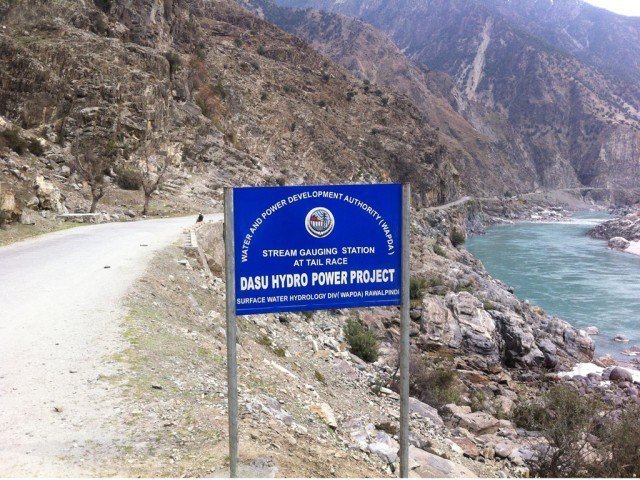 ---
ISLAMABAD:
Water and Power Minister Moonis Elahi on Thursday underlined the importance of expeditious acquisition of the remaining 700 acres of land for early completion of the extended project of Karakoram Highway (KKH).
Chairing the 17th meeting of the Project Steering Committee of the Dasu Hydro Power project, the minister reviewed the implementation status of the decisions taken during the last meeting of the committee held on December 16, 2021.
The minister conveyed his concern over slow progress in acquisition of 700 acres of land by the district administration. He urged the Khyber Pakhtunkhwa government to make all-out efforts at the highest level to ensure expeditious acquisition of the land by June 30, 2022.
Similarly, he impressed upon the Khyber-Pakhtunkhwa government to actively engage with the locals of Pattan area for expeditious resolution of their issue to avoid delay in transmission line required to supply electricity for construction activities on Dasu Hydropower project.
Read More: China resumes work on Dasu Hydropower Project
While reviewing the task assigned to the Commissioner Hazara Division, the minister showed disappointment on no headway in negotiations with the locals of Pattan area for resolving their longstanding demands.
The minister drew attention of the representatives of the Khyber-Pakhtunkhwa government that due to delay in resolution of issues being raised by the locals of Pattan area, construction of the much-needed transmission line from Pattan to Dasu was getting delayed.
He expressed his concern over delay in payments to the people affected by the Dasu Hydropower Project, who qualified for enhanced self-managed resettlement package of Rs3.5 million per household, announced by the Water and Power Development Authority (Wapda).
He emphasised that the Khyber Pakhtunkhwa government must complete all the formalities and make resettlement dues to the affected persons of Dasu Hydropower Project within three months. The representative of the provincial government assured the meeting of meet the targets.
COMMENTS
Comments are moderated and generally will be posted if they are on-topic and not abusive.
For more information, please see our Comments FAQ